in
Travel
Top 9 Features Every Bud & Breakfast Must Consider
Whether a Bud & Breakfast Ganjapreneur or a guest, consider these tips before booking a reservation.
Posted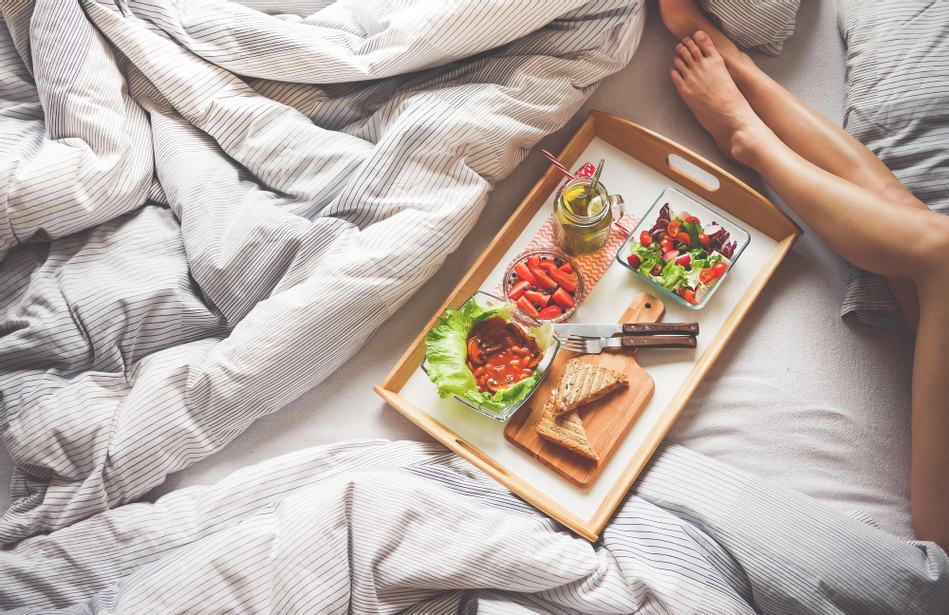 Running an establishment that's the talk of the town isn't a small feat, even within an infant industry. If debating whether to turn a piece of property into a Bed & Breakfast, or more appropriately called, a Bud & Breakfast, this checklist will ensure your venture will ride out the competition so you can focus on your own unique perks to offer guests.
Keep in Mind...
A Bed & Breakfast is a place for one to enjoy an intimate environment, where the host treats customers like valued guests instead of a room number. They generally have between 4-12 rooms, allowing the guests staying to become familiar with one another and socialize if desired.
1. Location Matters
Location can make it or break it. It's important there are activities for guests to enjoy surrounding the location of the Bud & Breakfast. Know the type of guests you plan attracting (tourists, business travelers, students, couples looking for romance, etc.) and situate your business accordingly if a property isn't already chosen. Concert halls, hiking trails, historical sites, parks, spas, restaurants, etc. all add to the value and mystique of your property, along with success in finding guests for your business. Green Perk: A Bud & Breakfast right next to a dispensary? That's prime.
2. Attract Both Extroverts & Introverts
Serve breakfast in guests' quarters and in a communal dining hall. Giving guests the choice to have a private breakfast or enjoy it with fellow cannabis consumers in the dining hall will ensure you bring in a bigger variety of customers. Both introverts and extroverts will have the ability to enjoy breakfast the way they want without any shying away from your establishment.
3. Offer Seating Outside
Maintain an outdoor setting. This may only be needed during the warm seasons, but some guests will want to enjoy consuming not only their food but bud outside. Keep a welcoming, easily accessible outdoor setting open for them to enjoy fresh air. Not to mention, it'll keep cigarette smokers happy too. Green Perk: You can keep hookahs or bongs outside for guests to use or offer outdoor entertainment (live music?).
4. Give Guests Snack Freedom
4. Keep food stocked in an open kitchen/fridge. Normal Bed and Breakfasts offer their guests unlimited snacks, changing what's served based on the time of day. Some place specific snacks in specific rooms and areas. Simply keeping an open kitchen full of treats and drinks would more than suffice - just ensure they're munchie-worthy. Keep cookies in the lounge, cheese & crackers with wine in the study, etc. Green Perk: Serving edibles or offering small joints/samples of local cannabis.
5. Create a Cannabis Menu
Or at least have a menu of cannabis that includes sativas, indicas, and hybrids within the food menu. Guests are going to want to relax upon checking into their room, and many won't want to immediately head out using Siri to explore and buy cannabis. Have your establishment take the proper steps towards serving cannabis to guests, at any time throughout the day, either via room service or a small canna-shop on the property. Green Perk: As if this already wasn't a green perk, you can also add edibles like candies, baked goods, and even main entrees infused with cannabis. Just ensure you've got a great bud chef hired!
6. Include Proper Food Options
​Serve appropriate food choices. Include a few dishes for vegans & vegetarians. Serve foods that compliment sativas, indicas, and hybrids. Don't forget breakfasts with beef for anyone that doesn't eat pork and vice versa for anyone that doesn't eat beef. Variety is key, even if following a theme.
Discover More: How to Eat More Vegetables in Your Diet with Cannabis-Infused Ingredients
7. Don't Forget the Detailed Touches
Leave little deluxe touches: Chocolates/mints on the pillows with turndown service; a filled mini-bar; a basket of bubble baths and spa materials; etc. The more little surprises left for guests, the more delighted in your establishment they'll be. Green Perk: Leave a couple joints with turndown service, or a free pipe/vape pen with your Bud & Breakfast's name on it!
8. Have a Luxury Feature
Include a luxury feature even if you're planning to run a small Bud & Breakfast - you'll need a little special something to help lure more customers in. Whether it's king-sized beds, private balconies, whirlpool tubs, or even the biggest bud menu the state has yet to offer, it'll make a huge difference when advertising your establishment. Green Perk: This industry is fresh, so offering newfound services such as cannabis-oil massages or CBD shampoos/conditioners/lotions in the bathrooms will spark the interest of tourists.
Discover More: The Beauty Behind Hemp Oil for Hair
9. Stay Canna-Positive
Keep the atmosphere cannabis-friendly. If entertaining tourists, many will not know how to act regarding legal cannabis. Speak freely with them on the subject, make them seem at home, and be sure and highlight any 420-friendly businesses within the area including dispensaries. Adding a few cannabis leaves here and there as decor can help.
And of course, every Bud & Breakfast should keep their establishment clean, well-stocked, with plenty of amenities, and have an intriguing theme/decor along with cannabis-friendly everything. Have fun converting your biz, creating a new one, or discovering a Bud & Breakfast for yourself!
Comments