in
Culture
Didn't Feel Much After Consuming Your Cannabis?
Here's some info in case you're still waiting for the
Posted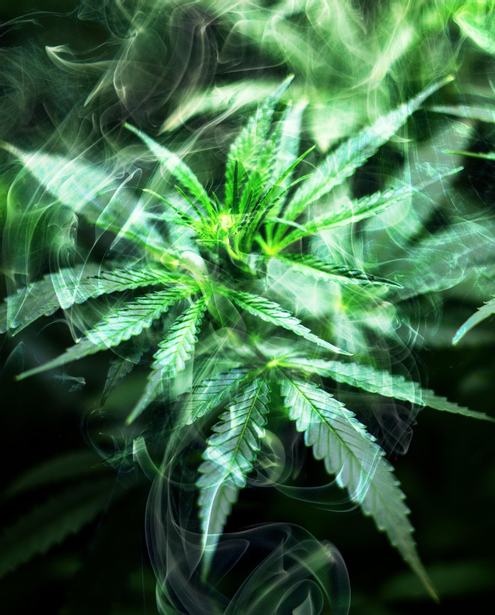 So you've tried a few hits of some ganja, but are still waiting to feel any differences in your mental or physical state… Nothing sucks more than wasting money on something you thought would have an amazing outcome, only to be fooled into a less-than mediocre experience. It might be the ganja, but it also might be you. Here's some details to consider before you ditch weed altogether.

Good or Bad Quality?
If you purchased your cannabis from a dispensary, you can check to see what the THC (and CBD) levels are. The less THC there is, the less you'll feel psychoactive effects. Sometimes strains on sale are at a discounted price because they lack strength; their high is subtler than others. While sales can be exciting, tread carefully in the weed realm so you're not wasting your hard-earned cash.
Learn More: Properties & Variable of High-Grade Cannabis Flowers

Consume enough?
Depending on your body type, you simply may not have smoked enough. Some individuals are naturally more tolerant of cannabinoids than others, and still others weigh a bit more thus they need to consume more. Try smoking again with the same strain, but take a few more hits to see where it takes you.

Accidentally choose a high CBD strain?
When visiting a dispensary, it can be fun to choose a strain with a cool name. But some strains aren't grown for "a fun time," rather, they're for medical purposes. High CBD strains are such – consumed by patients for pain and/or tremor relief. They are sold recreationally, but not for their psychoactive effects. Make sure your strain wasn't high in CBD and low in THC if you're wanting to experience the "high" of marijuana.
Discover More: Therapeutic Qualities of CBD Oil

Clear-headed before consuming?
If you've had a few alcoholic beverages already before consuming cannabis, this will inhibit your ability to identify the high. This goes for any other mind-altering substances, including prescription drugs.
Learn More: Drunk vs. Stoned vs. Both?

Know what to look for in effects?
There's an old, silly story in the weed world about two guys trying weed for the first time and standing in a corner for two hours expressing how they "don't feel anything" and "aren't high." If they weren't high, they wouldn't have talked about the same topic for two hours. Don't let the ganja get to your head – sometimes we're experiencing effects we're unaware of. Do your research and mentally survey the changes you begin to feel – express them verbally to a friend as they happen and even monitor what the topics of discussion are. Some highs are best experienced with a stimulating conversation.

Choose the right strain?
As mentioned above, some strains are great for conversation, others are great for relaxing, some are perfect for exercise, still others are great for a night out on the town. If you're already a laid-back and relaxed type of person, you probably won't feel as many effects when smoking an indica. If you're naturally wired and energetic, a sativa might not give you as many effects as it would the relaxed individual. Decide on your experience first, then ask the budtender which strain would suit that experience.
Discover More: Understanding the 3 Types of Cannabis Hybrids

Inhale & hold?
For the inexperienced smokers, make sure you're actually inhaling enough smoke and holding it in your lungs for a few seconds before exhaling it. Some newbies take tiny puffs, most the smoke billowing from their lips before it can be inhaled into the lungs. Have an experienced smoker demonstrate for you, or ask for tips from a budtender.

Was it really cannabis?
Last but not least… did you really smoke pot? It wasn't ground up, right? Make sure you're smoking buds, as in, clumps that have been cut from the actual plant. The flower. Don't purchase anything already ground up, because it could be mixed with herbs that look similar to weed. Also be aware of synthetic weed which has come out onto the market.