in
Events
The Smallest States Vote on Adult-Use Cannabis
The good and bad news for cannabis on the east coast.
Posted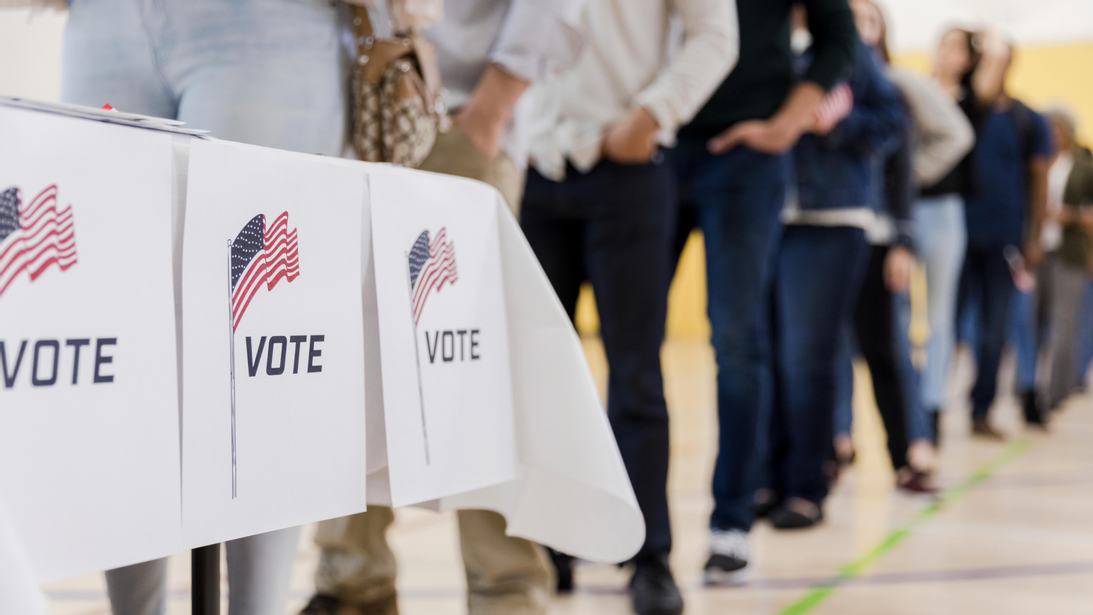 Just before the Memorial Day weekend, adult-use cannabis crossed two historic milestones in both Rhode Island and Delaware. In Rhode Island, after years of medical cannabis and the advancement of adult-use legislation during two governorships, Governor Dan McKee received not just one but two cannabis legalization bills on his desk, one of which, The Rhode Island Cannabis Act, he publicly signed. However, Delaware's legalization bill, which would have legalized up to an ounce or less of smokable cannabis, did not fare as well. There, Governor Don Carney vetoed the bill, citing objections by law enforcement and the potential effect on Delaware's youth. This sets up the stage for a possible override, something the state has not done since 1977.
This week continues the onward march of cannabis legalization throughout the United States in advance of November's midterms. Rhode Island's recent action leaves New Hampshire as the one outlier in New England. Delaware shares its bay with New Jersey, which recently legalized and reported a windfall of $24 million in sales in its first month. Given that as well as neighboring Maryland's imminent vote on an adult-use cannabis referendum, they may soon be surrounded by legalized states as well — and pressured to act sooner rather than later on the issue.
The Good News: Rhode Island
Although Rhode Island has hosted legal medical cannabis industry since 2006 and has discussed greater legalization in its legislative chambers for a decade, the issue has taken on greater urgency with regulated markets emerging in neighboring Massachusetts and Connecticut. The final bill took several months and faced opposition from law enforcement and a small but bipartisan group who raised concerns about how to enforce DUIs and pushback from the defense industry in town. Yet this opposition wasn't enough to stop its swift passage.
As of the signing of the bill, all adults 21 and over will be able to purchase and possess one ounce of cannabis, and store up to 10 ounces in their homes. Expungements for cannabis-related crimes are automatic, and will be executed by July 1st. However, interested parties can have their cases expedited by petitioning the courts before July if they so choose. Home cultivation of up to six plants is allowed, with no more than three mature plants at any given time.
Adult-use sales will begin on December 1st. All three medical cannabis outlets currently licensed in the state can shift to hybrid sales by paying a $125,000 fee. These hybrid licensees can start cultivation and manufacture for the adult-use market on August 1st, but there will be a two-year moratorium on licensing any more cultivators than those currently producing for the medical market. Eventually, the state will license 33 cannabis retail outlets — 24 standalone outlets as well as nine "hybrid" licenses for the three existing medical cannabis facilities and the six licensed, but currently unbuilt medical cannabis facilities also licensed by the state. For the 24 retailers, half of them will either be social equity applicants (25%) or worker-owned co-ops (25%). As for taxes, adult-use cannabis will receive a 10% excise tax and a 3% municipality tax atop the state's 7% tax
Altogether, late May was a happy day for advocates in the Ocean State. "There is more work to be done to ensure that the full promise and potential of this legislation is achieved, but today is a day for us to celebrate and recognize that the hard work of organizing and educating eventually pays off," Marijuana Policy Project state campaigns manager Jared Moffat told Marijuana Moment.
The Bad News: Delaware
While legalization in the union's smallest state went well, it sputtered in the second smallest. Governor Carney's veto came as a stark refutation of his party in both the state and nationally. Given that it is his last term, it will most likely be the last time to register his rejection of legalization.
The bill that passed did so with veto-proof majorities in both the House and the Senate. Delaware State Representative Ed Osienski told Delaware News Journal they will consider their options after the state recess. The vetoed bill did not set up the state for a regulated industry – a separate bill paving the way for that stalled in the House, though it will most likely be vetoed as well.
In the meantime, responses from advocates were understandably frustrated. Citing a Civiqs poll that found 72% approval for legal cannabis by Delaware voters, Olivia Naugle, Marijuana the Policy Project's senior policy analyst, said of the veto, "It is a true injustice that Gov. Carney has chosen to veto HB 371. This important legislation would dramatically reduce the number of police interactions, searches, and citations for cannabis possession in Delaware."
Comments