in
Events
The National 420 Event Roundup
Check out one of these events for the big holiday.
Posted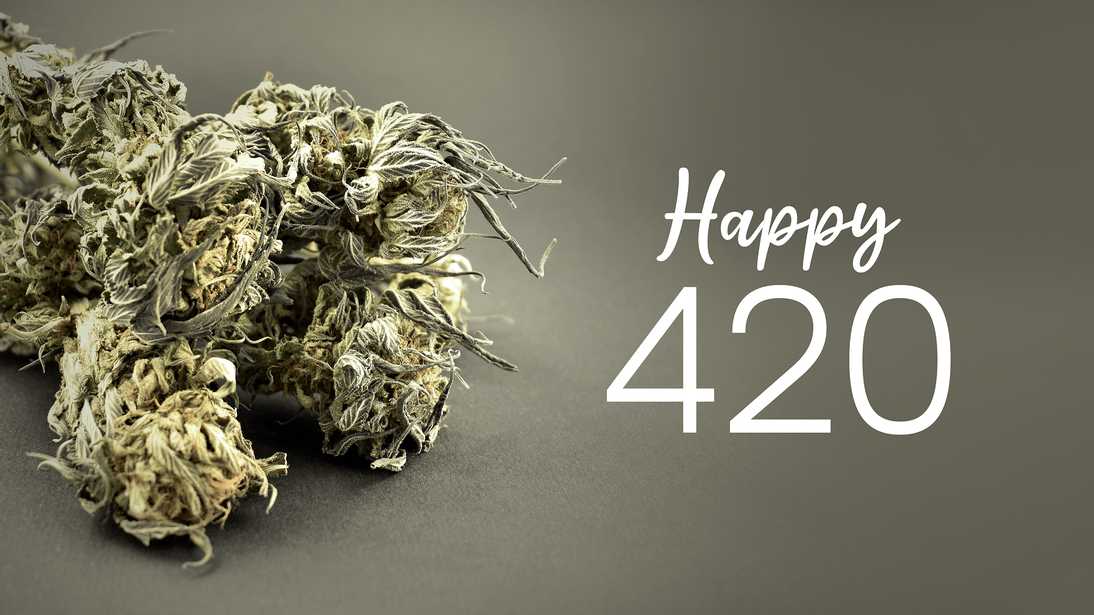 The 2020s admittedly got off to a pretty rough start, but nature is indeed healing, and legal states around the country are announcing their festivities for this year's 420. With its origins popularly traced back to a '70s after-school ritual performed by a clique of Marin County stoners who named themselves the Waldos, 420 evolved over the decades through various marijuana-smoking cultures to signify a universal time to partake however you please. It's also become one of the cannabis industry's busiest days, where you can catch some of the best deals of the year in dispensaries throughout the nation.
After you've got your product and consumed it, it's time to enjoy, and there's no shortage this year of cannabis-friendly events to do just that. So we've compiled a series of events across the country where you can connect with community, hear some good music and bask in an atmosphere that has achieved a scale far more impressive than anything the Waldos could have imagined back when they first started smoking.
Las Vegas
Area 420/Smokus Pokus:
Out here near Hytiva® headquarters, Area 15 has emerged as one of the most unique arts and entertainment spaces outside of the Strip. It serves as the permanent home of Meow Wolf's Omega Mart exhibition, and this 420, it will also host the cannabis-themed magic show Smokus Pocus, hosted by former cannabis dealer Ben Zabin, throughout April. If you're captivated by dance music, Friday, April 22nd is Area 420, which features two stages of bass music by Ganja White Night and SubCarbon Records.
Washington, DC
National Cannabis Festival:
Directly positioned at the doorstep of the federal government, the National Cannabis Festival is going all in this year on a weeklong schedule of events from April 17th-23rd that will embrace everything that makes Capitol cannabis culture particularly important to the national conversation. For those following policy, there's the National Cannabis Policy Summit, which will bring together some of Congress's staunchest cannabis supporters — including Senator Majority Leader Chuck Schumer, former Colorado Governor-turned-Senator John Hickenlooper and US Representative Earl Blumenauer — national advocates, activists and businesspeople to discuss issues ranging from banking to decarceration. The festival itself happens on the 22nd from noon to 10 p.m. with 2 Chainz, Juicy J, Free Nationals and an exhibitors' fair complete with the National Cannabis Championship, a Cannabis Cup-esque competition. That's in addition to a comedy standup showcase at Crystal City Sports Pub, a 4.2 mile fun walk/run and numerous food trucks and restaurants offering munchie deals throughout the week.
California
420 Hippie Hill/Evergreen San Francisco:
Nestled on the eastern end of Golden Gate Park, Hippie Hill, or what is officially known as Robin Williams Meadow, is the site of what may be the country's largest open-air consumption event every 420. This year, Erykah Badu will be headlining under her DJ Low Down Loretta Brown pseudonym, and she'll be joined by Talib Kweli and DJ Shortkut. Thankfully, in keeping with its grassroots origins, the festival is still free, and attendees can purchase food at the event. Of course, the centerpiece of the event is the communal smoke-out at 4:20 p.m. If last year is any indicator, you'll be inhaling and exhaling with 20,000 people all at once. The event lasts from 10 a.m. to 5 p.m.
This year, 420 Hippie Hill is merely the capstone for a weeklong cannabis festival involving 25 of the city's dispensaries and supported by the city's Chamber of Commerce and Restaurant Association, amongst others. It's called Evergreen San Francisco, and in addition to special cannabis deals throughout the city, there's also a formal "420 Bud Drop" at the Grand Nightclub, the drag show Daddy J's Cannabis Cabaret and a 420 history workshop curated by the San Francisco Public Library which details cannabis and its place within the city's counterculture history.
Colorado
Mile High 420:
Ten years in, Colorado continues to wear its status as the country's cannabis pioneer state with pride, and a virtual glut of 420 activities throughout the week in and around Denver will attest to it. Among them: at Red Rocks, two nights, the 19th and the 20th, with selected members of the Marley family, along with Steel Pulse, Sean Paul and a tribute to Lee "Scratch" Perry (Saturday at the same location, heavy hitters like Wiz Khalifa, Joey Bada$$ and Berner are performing at 4/20 on the Rocks). There's several comedy shows, including one where the comedians have to take off a piece of clothing if the jokes don't land. For the wellness-oriented, there's a Canna Wellness Block Party on the 22nd which will feature yoga, a silent disco, and a consumption space. The big gathering, however, will be the annual Mile High 420 on 4/20.
Hosted by Tommy Chong at Denver's Civic Center Park, it costs nothing to attend — though attendees are required to reserve a ticket at the event's website — and take in performances from Rick Ross, Fivio Foreign, The Alchemist and Waka Flocka Flame. In addition, there will be food trucks, vending and a Cannabis Community Experience for VIP ticket holders and cannabis industry members.
Comments