in
Events
Thailand Health Minister Pledges to Give Away 1 Million Cannabis Plants for Free
Ongoing efforts are made by leaders to help spur industry growth.
Posted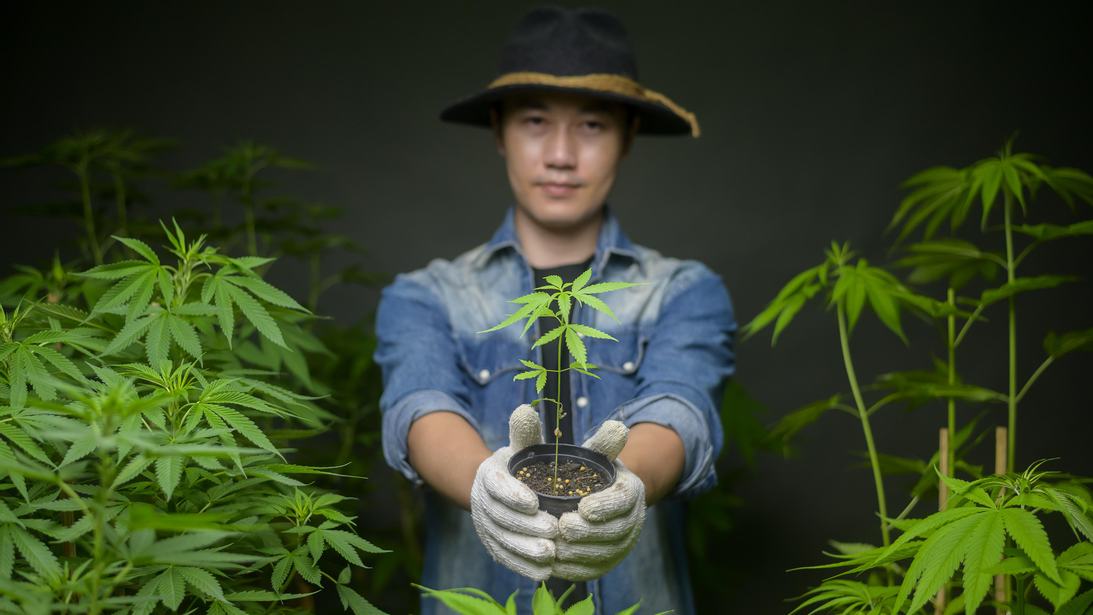 Southeast Asia is probably not the greatest place in the world to get caught for any kind of narcotic, whether it's cannabis or anything else. Countries like Singapore and Indonesia sentence traffickers to death, and even possession can carry stiff sentences. However, ever since it legalized medical marijuana in 2018, Thailand has blazed the trail for other countries in the region. This May, it made its most provocative gesture yet in its move towards cannabis liberalization. On Facebook, the country's health minister Anutin Charnvirakul announced that the country would give away one million free cannabis plants for home cultivation. This is in anticipation of home cultivation and use legalization of the plant in June.
According to Anutin's post, anyone who wants to start a small business using the plants can do so, and they wouldn't have to register with the state, unlike industrial-scale operations, which would have to gain approval from the country's Food and Drug Administration. Through this and further moves to grow the country's nascent cannabis and hemp industries, Anutin estimates the country could eventually see over 10 billion baht, or $287,852,600, from their efforts – good news for a country looking to recover from the economic downturn from COVID-19.
Cannabis reform has moved quickly since January, when a rule passed by the country's Narcotics Board allowed any citizen with the fore-knowledge of their local government to homegrow. The new announcement has waived licensing for small businesses that were required in the earlier rule. Currently, any cannabis with a THC content less than 0.2% is delisted and legal. This has led to a boom of CBD products, from soap to mocktails to popcorn, that are infused with the compound.
This feeds directly into the kingdom's health and wellness tourism industry. People from around the world travel to Thailand to get a cosmetic surgery procedure or dental care, thrusting $2.5 billion into Thailand's coffers. Various players within Thailand hope to build a global wellness brand using hemp and cannabis as the fulcrum, and the country is getting aggressive in its competition. It has founded the Global Hemp Innovation Collaboration Centre to pool resources on hemp development and apply lessons learned from more adequately resourced markets to bear on the industries Thailand wants to create in its own country. So far, they've developed a partnership with Geneomics Global, which supplies worldwide cannabis and hemp supply chain solutions according to its website. Their Thai facility is the first one they've opened outside of the United States.
Since the country's early announcement in January, foreign investors and industry vets from the UK, Australia and Canada have begun to put feelers out into the nation. Local media has even reported on the potential openness of the government to create "cannabis soapboxes," which would legalize adult-use cannabis within specifically zoned areas of the country.
For a country as dependent on agriculture — about a third of its labor force works in it, according to the World Bank — the addition of a brand-new crop like cannabis could be transformative. Factoring in anticipated imports of their products, Geneomics Global Founder/CEO Dr. Aimon Kopera estmimated that the resulting industries would account for 21% of Thailand's GDP and create 16.5 million jobs. In this light, it makes sense that Thailand is having its Johnny Appleseed moment with cannabis. After all, everyone reaps what they sow.
Learn More:
Comments