in
Health
Styles of Yoga & Strains to Match
A quick guide finding the right yoga technique & strain for your mood.
Posted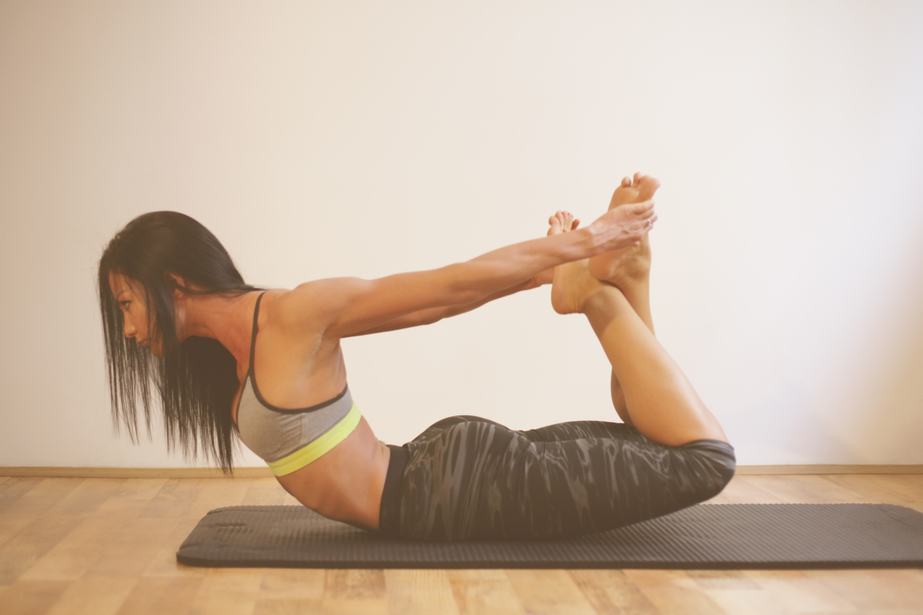 Certain cannabis strains are known to possess properties that relax both body and mind, calming the consumer into a trance-like state of mental and physical awareness. Others accelerate one's heart rate and boost energy while focusing the mind, a sensation where an idea can take form and flight. Similar to cannabis, yoga comes in a variety of different techniques – some are for calming and stretching while others keep you moving and raise body heat, strengthening muscles. Pairing the right type of cannabis with your yoga session is essential to getting the benefits of both simultaneously.

Indica Strains
Indica strains ease the body and mind into a tranquil state, loosening up muscles and placing the consumer in a mild dream-like mindset. Psychoactive properties of indica strains do take effect, but are mild compared to hybrids and especially sativas. One's thoughts slow and flow, and the outside world closes in as sensations of the body dominate one's awareness.
Learn More: Cannabis Converses: Indica vs. Sativa (INFOGRAPHIC)
Ideal Yoga for Indica Strains
Hatha
The practice of yoga postures called asanas. Generally, this type of yoga is for beginners and is gentler on the body but requires strength as each pose is held for several seconds and controlled breathing is practiced.
Iyengar
Focusing on alignment and posture while stretching and holding poses is the main gist of this yoga. Props like yoga blocks and stretch bands are used, and attention to detail is the focus. You'll expand your stretching abilities while ensuring your body remains safely aligned and in balance.
Kundalini
This form of yoga can be done with either an indica or sativa in one's system, however, it might be best with indica because meditation and heightened self-awareness are a part of this yoga practice along with intense energy-expending poses.
Restorative
It does just what it says, it is a mellow form of yoga meant to relax and restore the body's natural posture and being, perfectly paired with indicas as it will help to relax and restore.
Yin
Poses are held for several minutes, allowing both body and mind to connect in a meditative state that allows one to become more aware of their strengths and weaknesses throughout their body & ultimately improve their deep tissue strength.

Sativa Strains
Sativa strains generally do the opposite of indicas, producing either a burst or slow rise in energy. Psychoactive properties are more apparent, causing the consumer to have laser-sharp focus on their actions or a set idea. Physical sensations are not as pronounced, rather, a good sativa strain will cause one to have a higher perception of mental awareness while engaging in higher-energy activities.
Ideal Yoga for Sativa Strains
Vinyasa
This yoga is continuously flowing; one moves into each pose fluidly then fluidly moves out of it into a different pose. It is quick and increases heart rate, good for pairing with a sativa that increases energy and helps one focus on keeping balance while moving through each pose.
Ashtanga
The main idea behind this yoga is to build body heat through a series of poses, pairing each pose with specific breathing techniques. It's more challenging and requires a good amount of energy to complete.
Bikram
This yoga is not for beginners. It normally consists of 26 poses and lasts at least 90 minutes, so expect to expend a great deal of energy and sweat as you flow through the poses using two differing breathing techniques. This is normally performed in a room that is 105 degrees F.
Hybrid Strains
For yoga, hybrid strains are up in the air. There are some that are indica-dominant, and others that are sativa-dominant. Only try a hybrid with yoga if you're sure the physical and mental sensations place you in the right state for the type of yoga you're about to engage in.
Learn More: Understanding the 3 Types of Cannabis Hybrids (INFOGRAPHIC)
Comments