in
Culture
Scent-Concealing Luxury Handbags Making Way to Fashion Industry
AnnaBis keeps you smelling marvelous while discreetly toting your favorite toke.
Posted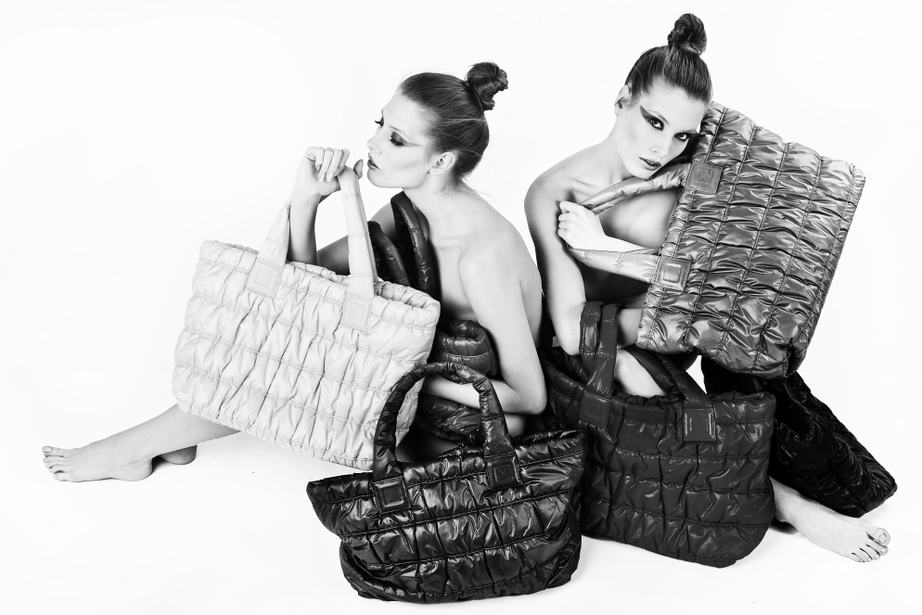 Regular smokers have all experienced the unsettling paranoia associated with smelling like cannabis. Those public places you prefer not to get kicked out of; elevators; standing among children and their parents. This is especially bothersome in states where only medical is legal or illegal all together – and it doesn't make it easier when you've got to tote your toke around with you.
When you think of a "stoner" bag, what comes to mind? A square hemp sack with tassels and Bob Marley on the side? Maybe even a bag of slightly higher quality, no tassels, but with marijuana leaves all over it?


You can say goodbye to the stereotypes that make it obvious you're a smoker.
It's for these reasons a new luxury line of handbags has come into existence. The first of its kind, AnnaBis (pronounced "anna-bee") is a company that offers its customers "luxury aroma-bloc handbags and accessories," specifically designed to keep the scent of cannabis hidden, allowing you to move about your daily life without worry – and without anyone thinking your bag has schwag.
Discover More: LIst of the Major Flavors & Fragrances Cannabis Produces
How AnnaBis Bags Work
Quite simply! AnnaBis bags are designed using multiple layers of resin film; material usually found in the medical, electronics, and even food industries. Such material is not only scent-tight, it's heat-resistant as well. So if you've got a half-smoked blunt you just put out and want to save the rest for later, you can quickly throw it in one of these luxury handbags without any worry the heat will burn a hole through it. Airtight zippers are also on the bags, along with lots of extra compartments inside to easily organize all your smoking accessories.
These bags are also easy to clean using a wet towel and just a tad of soap/detergent – so days when you accidently spill ash or weed or (heaven forbid) oil in your bag, it won't be a hassle to clean out.
Discover More: These Blunted Tips are the Newest Nail Art Trend
Multiple Designs & Materials
Upon visiting the AnnaBis website, you'll notice they're still coming up with fresh new looks – the "Lady G" and "Maya" handbags now being advertised as their newest designs. Their large/medium bags come with secret compartments so when opening them, your cannabis isn't out in the open being exposed to prying eyes. In all, the company has 8 handbag styles for every type of smoker:
Lady G – $245 – Medium size, crossbody strap, phone pocket, large enough for a wallet and several other necessities besides your cannabis and smoking materials.
Kirsten - $225 – Medium/small size, crossbody strap, matching coin purse, big enough for keys and a few other necessities besides cannabis & smoking materials.
Maya - $125 – Medium/small size, wrist strap, two airtight compartments inside & two pockets outside for small necessities such as perfume or eyedrops.
The Melissa - $85 – Small size, no strap, perfect for carrying smoking materials and a few extra necessities.
Riri - $95 – Small size, hand strap, perfect for carrying a vape pen, blunts, or a medium/small pipe.
The Whoopee - $70 – Small size, no strap, perfect for carrying a vape pen, blunts, or a medium/small pipe.
The Frankie – $70 – Small size, the most gender-neutral design; looks like it's part of a luggage set. Perfect for carrying a vape pen, blunts, or a medium/small pipe.
The Chelsea - $295 – Large size, crossbody strap, mini bucket bag sits atop a compartment that's hard to find – large enough to place edibles, your medical card, a larger glass piece, etc. The bucket bag on top can carry make-up, your phone, a wallet, small tablet, etc.

These handbags are not only designed to keep your cannabis under wraps, but also with true style in mind. They offer each bag with various designs and prints to better accommodate your look. All can be carried in public by themselves, while the smaller ones can easily fit into a tote or larger purse. AnnaBis luxury handbags are setting a high standard for the future of scent-concealing purses.
Comments