in
Culture
Replacing Your Pet's Medication with Cannabis Safely
Humans use cannabis as medication – what about our furry four-legged friends?
Posted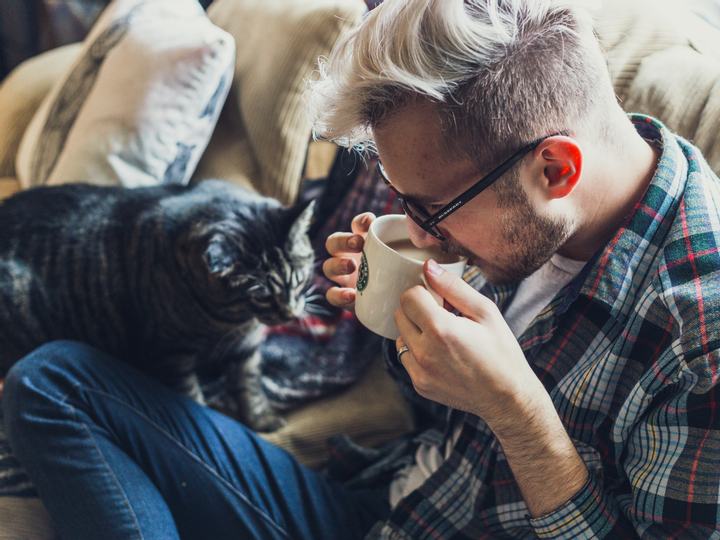 Yes, cannabis can be used as veterinary medicine to help alleviate symptoms from ailments in dogs and cats. Like humans, they have cannabinoid systems that respond to CBD and THC found in the plant – and react in much the same way as humans. If you're considering replacing a medication your pet is on with cannabis, take a look at these facts first:

Conditions Cannabis Calms in Pets
Here are the common conditions that are currently being treated with cannabis in cats and dogs. As you'll note, they're also ailments treated with cannabis in humans. This is because all three species have an endocannabinoid system (ECS); a system in the body that helps regulate homeostasis. We, and our pets, produce our own cannabinoids that interact with the ECS – and changing the amount of cannabinoids via cannabis consumption can help level our homeostasis when taken correctly.
Allergies & Itching
Anxiety
Appetite Support
Arthritis & pain
Cancer Pain & Treatment
Glaucoma
Inflammatory Bowel Disease
Quality of Life & Hospice Care
Seizures
Introducing Cannabis to Your Pet
Like with humans, it wouldn't be safe or ethical to simply cut out a medication treating one of the above conditions and simply replacing it with something new. Plan out a day; a time to give your pet a low dose of cannabis (usually the lowest offered by retailers that supply such infused medications). The best way to see if the dose of cannabis is working is to give it to your pet at a time when their normal medication begins to wear off. This will ensure there's a slight overlap of treatment so they don't have to suffer through their condition.
Observe their behavior and note any signs of returning pain/symptoms. If they return, give your pet its normal medication once again, then try again the next day and possibly a third. If by the third day the lowest dose fails to work, then you can try using a higher dose. Continue serving one dose of cannabis daily until you find the right amount that keeps their symptoms from returning.
Discover More: Cannabis and Your Canine

Proper Dosing
This is where it can get tricky due to the many different breeds of dogs and cats. There are currently infused products on the market designed specifically for pets, such as Canna Companion, and Canna-Pet, both of which give you guides to proper dosing for their products. However, if you're considering buying oil at a local dispensary (or making it) and administering it yourself, Dr. Robert Silver of Hawthorn Veterinary Clinic suggests trying .05 mg/kg/day orally. For larger breeds, 1 mg/kg/day can be administered. This is your starting point from which you can gradually ascend once your pet's tolerance levels are found and they begin building a tolerance. Note that the amount of THC & CBD in the oil will make it either more or less effective, and higher amounts of THC/CBD will require less of a dose.
Signs of Pet Overdose
If your pet has been administered too much cannabis, look for these signs and lower the dose given to them during your next test trial as you seek their tolerance level.
Ataxia (loss of control over body movement)
Bradycardia (abnormally slow heart rate)
Depression / lethargy / dysphoria
Diarrhea
Urinary incontinence
Vomiting
As always, it's best to consult with your pet's veterinarian before beginning any type of medication change. Ensure you're aware of the side-effects discontinuing your pet's medication may have, as well as familiar with the potency of cannabis you choose to medicate your pet with.
Learn More: 10 Undesirable Side-Effects of Cannabis + Remedies
Good luck in medicating your little furry loved one!
Comments