in
Culture
Study at a Cannabis College & Receive a Higher Education
Such colleges exist and you can be one of their studious students.
Posted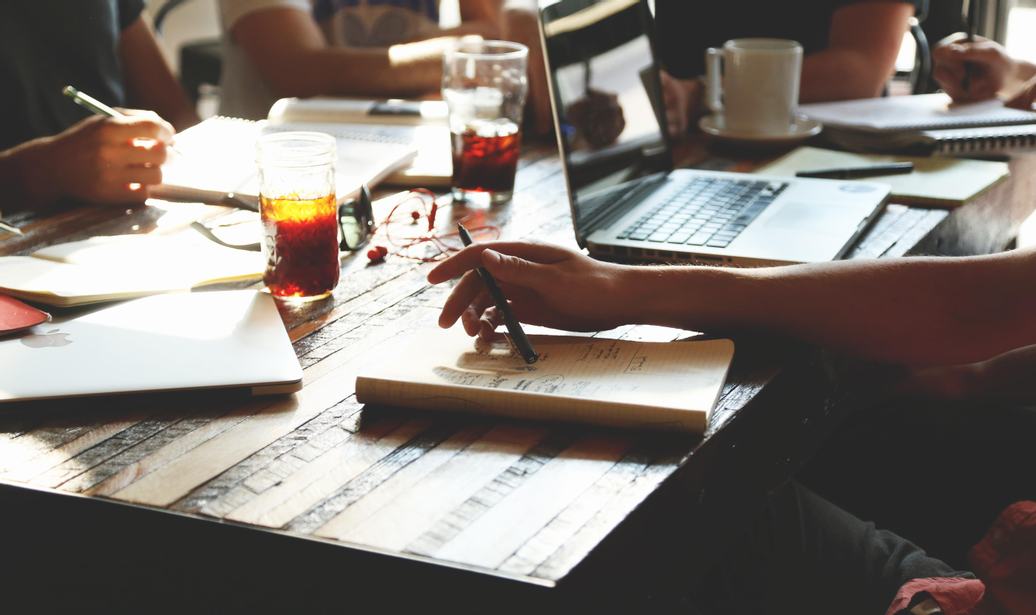 Luckily for us in this day and age, cannabis colleges now exist and offer a wide variety of degrees ranging from cannabis horticulture to dispensary operations to patient relations... If you were to attend such a college, what branch of the cannabis industry would appeal most to you? The following is a list of real academic departments at cannabis colleges, and it doesn't stop there. If you're interested in a career involving cannabis, we've collaborated a small list of colleges for you to consider as well (just scroll down).
Academics Offered at Colleges Supporting the Cannabis Industry
Business
Dispensary Operations
Business Management
Business Law
Patient Relations
Purchasing
Delivery Business
Accounting
Marketing
Intellectual Property
E-Business
Finance
Cannabis Terminology
Careers in Business
Culinary Arts
History
History of Cannabis
History of Prohibition
Horticulture
Indoor Horticulture
Organic Horticulture
Veganic Horticulture
Outdoor Horticulture
Breeding & Genetics
Anatomy & Physiology
Law
State vs. Federal Law
Cultivation Law
Legal Rights & Responsibilities
Legal Business Structures
Intellectual Property
Science
Methods of Ingestion
Topical Applications
Medical Terminology
Anatomy & Physiology
Pharmacology
Social Science
Political Science
Advocacy
Economics
Oaksterdam University: The First Cannabis College
Opening in November of 2007, "Oaksterdam" is a combination of Oakland and Amsterdam. It's a college founded on the idea that cannabis is truly a medicine, offering courses to teach its students the invaluable characteristics of the plant's holistic properties – along with how to buy, sell, and jump through legal issues surrounding it. They offer business courses that enlighten their students on how dispensaries run fluidly, and ensure all their students are well-trained in all aspects of the plant.
Being an on-site, sit-down college located in Oakland, California, Oaksterdam University's certifications run anywhere between $545-1595.
Clover Leaf University
Located in Denver, Colorado, Clover Leaf University is also an on-site, sit-down college that opened its doors to students in 2013. Their motto being, "Creating Opportunities for a New American Industry" sets a prosperous tone for the future of cannabis. Prices for certifications range anywhere between $600-3,000. (See our article about consuming cannabis at high altitudes.)
Cannabis Career Institute
Traveling across the country to both recreational and medical states, these courses are held at event & convention centers. This institute offers courses that help business owners train their teams in the cannabis industry, along with offering other beneficial courses regarding every aspect of the newfound market. They also help entrepreneurs find a suitable team to hire for their start-up needs. Seminars can be attended by anyone 21+ and tickets can be purchased via their website.
420 College
Also offering seminars like the Cannabis Career Institute, 420 College offers its students both one and two-day workshops on various aspects of the industry, such as "cannabis ordinances & business," or "cannabis business licensing & training," etc. Their two-day courses usually are on how to successfully start a cannabis business. This college offers its seminars in California.
For Online Students
If you're not located near one of the above colleges but are eager to learn more about the plant and newfound market, there are several online cannabis colleges to choose from. They all provide certifications by offering classes online, webinars, and some provide live events for students to interact with the professors/ask questions. Here are the more recognizable ones:
As the industry grows, so will the knowledge of both cannabis and its business operations. More people will be needed to fill positions in the industry, and what better way to do it than with educated students interested in bettering the world through their knowledge.


Do you have any certifications surrounding cannabis? Do you plan on getting any? Share your experience or thoughts on cannabis education below!
Comments