in
Culture
4 Fun Facts: How Hemp Helped the Birth of the U.S.
Let's not forget how hemp was once an essential U.S. crop.
Posted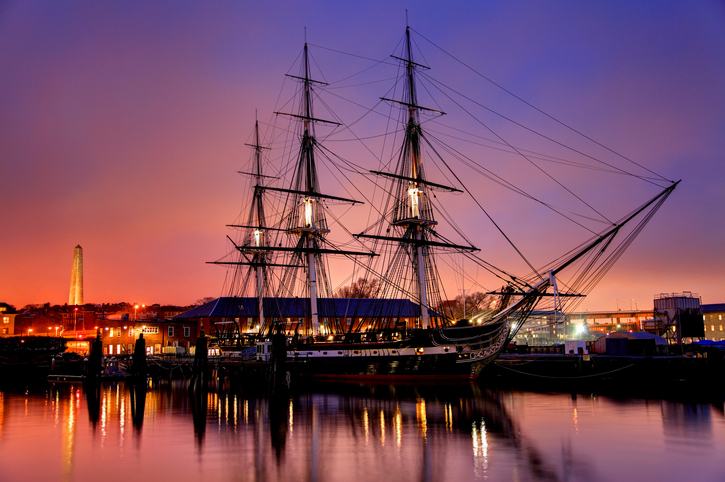 Before cannabis was named the "devil's lettuce" or "wacky tobaccy" in the U.S., it served our founding fathers in numerous ways outside of its psychoactive properties. Today's generation is coming to realize its uses go beyond that of medicine, something our ancestors realized long before us. Here's four different ways hemp served America, helping the U.S. to gain its freedom and independence before business and politics destroyed its reputation.

1. George Washington led troops wearing hemp uniforms under a hemp flag.
Cloth made from hemp is extremely tough, so it can take a good beating which is good news for soldiers that are constantly doing physical work. Crops were already abundant during colonial times, because Britain required farmers to grow hemp for its own gain, so getting fabric made from hemp in the new world wasn't a hard task.

2. Surplus hemp was traded to countries like France for needed supplies such as guns.
France played a major role in the Revolutionary War, but did you know that the colonies traded hemp supplies in exchange for weapons and other materials more easily ready in the old world? Hemp was so abundant in the aspiring birth of the U.S. that it could be used on a level similar to money. Which brings us to...

3. Hemp could be used to pay taxes.
It bore so many uses that settlers could pay their taxes with the plant. Have you heard the rumors how George Washington and Thomas Jefferson used to get high on cannabis? Well, we can't say for sure if this is true, but what we do know is that they both cultivated hemp and there's several historical documentations to support this.

4. Over 120,000 pounds of hemp fiber was used to rig the USS Constitution.
Named by George Washington himself and being the oldest commissioned navy vessel still afloat, the USS Constitution now resides in Boston Harbor and is part of a museum exhibit. The canvas for sails and caulking for the wooden hull, along with 50+ tons of fiber for its lines, were all made from hemp. It was used to protect American merchants, defeat the Barbary Pirates, and played a role in the War of 1812 by defeating 5 British warships - leading to its nickname of "Old Ironsides". I could go on, but I simply suggest looking up this warship for all its fantastical history.
Upon the birth of steamships and beginnings of manufacturing goods from timber, cannabis took a dive in production. However, there's no doubt that hemp helped the U.S. in various ways, especially in gaining its freedom from Britain through the goods it produced and its trade value. Now you can spread the word and wow your fellow cannabis connoisseurs with an intriguing conversation about hemp's uses in early American history.