in
Culture
How Cannabis Could Solve 2018's World Environment Day Theme
The theme this year is #BeatPlasticPollution and we've got a solution.
Posted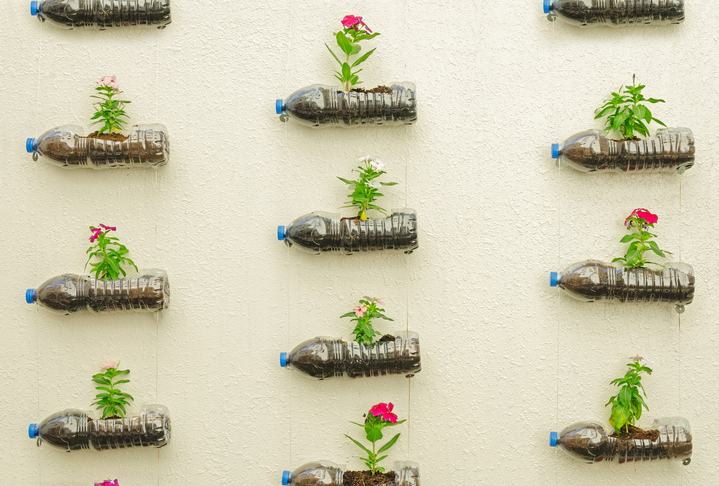 It's time to put aside petty ignorance when it comes to our planet - everyone needs to be aware of the impact humans have on her, and everyone needs to be conscious of how they contribute to Earth's own "homeostasis".

We're minuscule specs on a floating gargantuan piece of rock harboring more water than exposed land. It's because of this that years ago we believed humans didn't have much impact on the environment. That was before we began to put the pieces together. Year after year of an exponentially growing population that demands shelter, food, and clean water, we push our race further into harming the very home that sustains us.
This year on Tuesday June 5th, the World Environment Day theme is "Beat Plastic Pollution". If tossing out plastic into the garbage doesn't bother you, consider how plastics and trash have been found in the Mariana's Trench - the deepest part of the ocean east of the Philippines that's 36,200 feet deep. One story in a building is generally 10 feet, making the trench 3,620 stories deep. The tallest building in the world (Burj Khalifa in UAE) is only 163 stories tall or 2,722 feet tall. If Mount Everest were placed inside the trench, 6,810 feet of water would still extend above it.
And our trash that isn't biodegradable has found its way down there.
"We still have 8 million tons of plastic a year going into the ocean. Anything short of putting bans on single-use plastic packaging is not going to solve the problem." - Mark Gold, UCLA ocean scientist.

How Cannabis Can Beat Plastic Pollution
If plastic were biodegradable, it wouldn't be such a horrific problem. Unfortunately, this isn't the case as it floats around endlessly in our oceans and remains intact in landfills. What makes this even more of a problem, is that we all use plastic - every single day. If you drive a car, there are parts of it made of plastic. If you carry a cell phone, pieces of that are plastic. It's found as containers for a great deal of goods bought in markets. It's in our hospitals, used as life-sustaining materials. Water bottles, disposable eating utensils, hair bands, chairs, dog toys, computers... the list goes on and on. We are the generation of plastics.
However, the way we make plastic doesn't have to remain the same. It's a process that can evolve, just like the rest of our humanly ways. Instead of fashioning it from non-biodegradable materials of polymers and monomers via oil, we can slowly begin transitioning towards crafting it from the biodegradable materials of plant fiber (cellulose) AKA from hemp cannabis.

Learn More: Cannabis Hemp Cleans Radiation & Toxins in Soil
Hemp grows and matures in a matter of about 16 weeks or 4 months, making it one of the fastest growing plants on Earth that exhibits a multitude of uses. Instead of fishing around the planet for oil to use not only for gas/fuel but our plastic products - which is, by the way, not a renewable source for either and will eventually run out - we could instead apply such energy towards growing and harvesting hemp - a renewable source for plastics (as well as fuel!).
Plastics made from plant-based materials are biodegradable, and non-toxic to animals if processed accordingly. Cannabis hemp is the ideal plant to contribute towards crafting such biodegradable plastics because of its quick harvest. If humanity were to work together towards banning most non-biodegradable plastics, we could transition towards creating plant-based biodegradable plastics for their replacement.

It's obvious we need plastic. I'm using it right now in my computer as I type this. I have plastic filing cabinets and my desk has plastic handles. My printer is plastic, my pens are made from plastic, and my daughter's cup sitting next to me is plastic. Imagine if all of it were biodegradable, made from plants - from hemp! I wouldn't feel so bad the next time I'm not around a recycle bin and have to throw away a water bottle or pen that no longer works.
So, let's #BeatPlasticPollution by not only banning one-use plastic products, but by rescheduling hemp and cannabis so farmers can grow it without worrying about feds raiding their harvest. It needs to have more freedom to grow not only for the the medicines you see at dispensaries, but its many uses that include replacing plastics as a biodegradable alternative. #MakeCannabisGreatAgain

Learn More: The Dawn of Hemp & Cannabis Use