in
Travel
First Cannabis Entertainment Complex & Dispensary to Open in Nevada
This visually exciting store will spark interest in any Las Vegas visitor.
Posted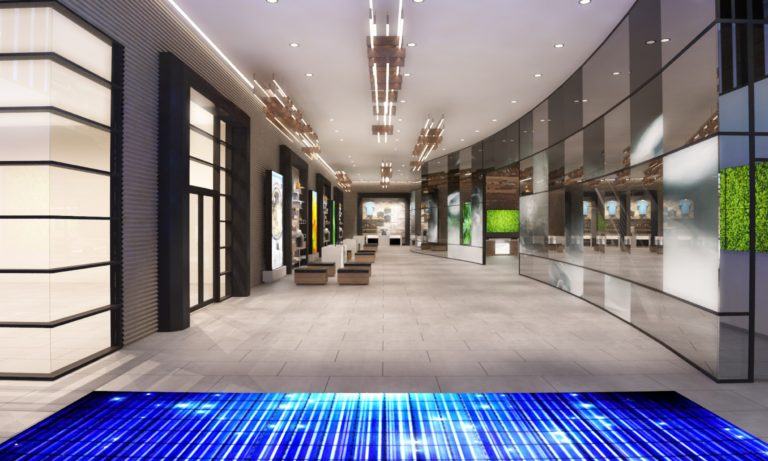 Planet 13, an established dispensary in Las Vegas that holds licenses for medical and recreational sales, will be opening a second location November 1, 2018. This won't be you're ordinary dispensary - they've plans to dedicate over one million dollars towards special effects for visitors to play with, such as laser graffiti walls, an interactive LED floor, and immense glowing lotus flowers that can be remotely controlled.
The company wants to make their cannabis experience everything tourists seek when visiting Las Vegas, adding all the glitz and glam the city is known to produce that attracts millions of tourists each year. Inside the 40,000 square foot superstore will not only be 40-50 registers, but a rentable event space and an aerial orb show guests can enjoy as they explore products and wait to be checked out.



Despite it being illegal to have a cannabis establishment on the strip, Planet 13 is only a few steps away, and only about a 10 minute walk from the entrance of the Wynn. The establishment will be located at 2548 West Desert Inn Rd. and will be hard to miss, since it will have 13 15-foot tall LED lotus flowers on its roof that visitors can have fun controlling.
Co-CEOs Robert Groesbeck and Larry Scheffler are the ones bringing this massive dream-of-a-superstore to life, and they expect to see about 2,000 visitors a day once it's opened to the public.
"We have already generated a loyal following of Las Vegas custormers at our current dispensary location and we are confident that the Superstore will be a strong daw for the 55 million visitors from around the world that come to the city each year. With Phase 1 of the project fully funded, under construction, and on time, we are excited to showcase the unparalleled interactive entertainment and product lines we will have available for guests in the coming months." - Robert Groesbeck, Co-CEO
The superstore will be opening in phases as retailers have a chance to rent out space within the superstore. Another phase includes opening up a segment of the establishment for events.
To take a look at Planet 13's plans, check out their video.
Comments