in
Events
Delta-8 is Hemp, not Cannabis, according to Federal Appeals Court
Confusion remains among Delta-8 manufacturers.
Posted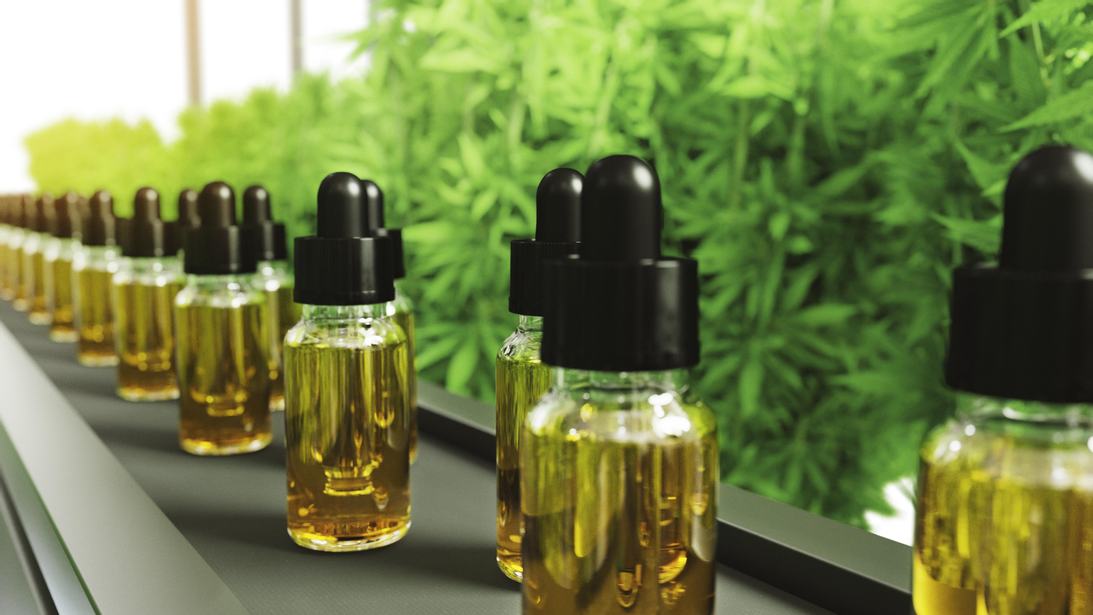 It's never a dull moment in the delta-8 corner of the hemp industry. For years, canny CBD manufacturers have used a loophole involving hemp extracts to convert hemp-occurring CBD molecules into delta-8 THC, delta-9 THC's calmer sibling. For quite some time, speculation has been rife about whether the Feds have gotten involved. So far, delta-8 manufacturers have been getting mixed signals. For instance, the DEA, in a letter addressed to the Alabama Board of Pharmacology, asserted that "cannabinoids extracted from the cannabis plant that have a Δ9-THC concentration of not more than 0.3 percent on a dry weight basis meet the definition of 'hemp' and thus are not controlled under the CSA." However, the FDA sent out five cease-and-desist letters to joint delta-8/CBD manufacturers for marketing their products as treatments for medical disorders such as diabetes, migraines and cancer. In late May, the Ninth Circuit District Federal Appeals Court sent the pendulum swinging back the other way with its ruling. In short, it found that the 2018 Farm Bill which legalized hemp did not explicitly disallow delta-8 products created from hemp. So according to the three-judge panel, if delta-8 were ever to be made illegal, it would be up to Congress to close the loophole — not the courts.
Interestingly enough, the case itself didn't challenge the legality of delta-8 directly. Rather, it rested on whether copyright protections claimed by a vape company called AK Futures, were supported by law. The defendant, a California-based distribution company named Boyd Street Distro, had allegedly received counterfeit vapes from a dealer claiming to be an AK Futures representative, and sold them. AK Futures sought to block them, arguing that the vapes they were selling were pirated. However, Boyd Street Distro claimed they could not use that argument, citing delta-8's grey-area legal status. The Ninth District Panel was asked to rule this was actually the case. This rests upon the apparent loophole in the 2018 Farm Bill, which did not expressly ban intoxicating hemp products made from hemp extracts. The Ninth Circuit decided it was the job of the US Congress to close this loophole, not them.
In a written statement, Judge D. Michael Fisher concluded, "Regardless of the wisdom of legalizing delta-8 THC products, this court will not substitute its own policy judgment for that of Congress." Moreover, the panel, all of which had been appointed by Republican presidents, remarked archly about Boyd Street's argument that AK Futures should not be granted trademark protections since they were manufacturing an illegal product that Boyd Street itself was selling.
This ruling did not touch on the vagaries of safety or legality for delta-8 products sold for human consumption — that's a task for the FDA. And while the FDA did send out those cease-and-desist letters — as well as publish a consumer alert regarding the products in September, 2021 — much of the regulatory activity and guidance around hemp-derived delta-8 has been left up for the states. Some, like Colorado and Connecticut, have banned its sale outright. Others like California have recently subjected it to the same testing requirements that its regulated cannabis products must satisfy. And consumers in states like Florida and Georgia have no restrictions on its sale — so far.
As for the AK Futures/Boyd Street Distro case, Darrel Menthe, a lawyer for the defendant said that his client would not appeal the case and is in the process of settling. The lawyer also noted that the recent series of cease-and-desist letters sent by the FDA shows the desire to regulate the product: "The federal and state governments will probably get in the business of making sure it's safe and not marketed to children" should delta-8 products be explicitly legalized he said. However, such a clarification, he admitted, is not likely in the near future.
Learn More: The Delta-8 Saga Continues with Latest FDA Action
Comments