in
Culture
Cannabis Use Rises to a New Record Among the Nation's Younger Adults
Data shows youth punching above their weight.
Posted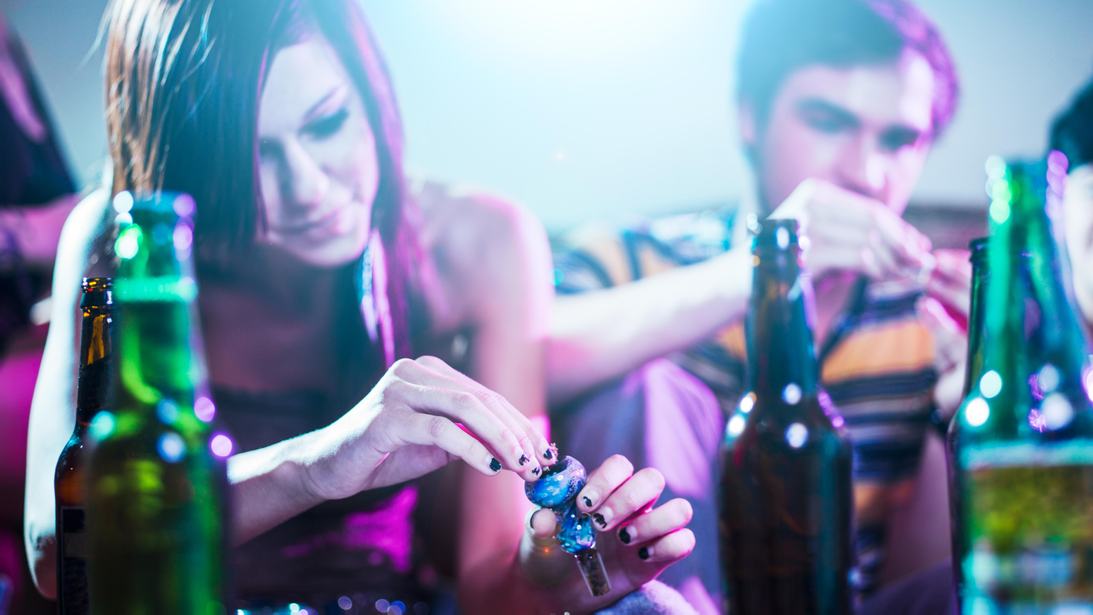 As cannabis industry pundits in legal states have observed, the Gen Z buyers have already started to punch well above their weight. Seattle-based data analytics firm Headset reported that Gen Z had out-purchased Baby Boomers by 0.5% in 2021— and that's in a cohort where those between the ages of 18 to 21 can't even legally purchase the product. These findings were further confirmed by the latest publication of Monitoring the Future, a University of Michigan-conducted survey funded by the National Institute of Health. Conducted among young adults aged 19 to 30 between the months of April to October of 2021, the researchers found the highest rates of cannabis use since the project's initiation in 1988. The researchers also found marked increases for tobacco and alcohol as well as similarly record-breaking increases for hallucinogens.
Conducted since 1975, Monitoring the Future is significant among similar long-term examinations of drug use due to its general focus as well as a longitudinal arm that follows a cohort of teens throughout their lives to compare and contrast their collective drug/alcohol use arcs with the wider population. In keeping with its title, the study also focuses on the trends that younger adults are pursuing. National Institute of Drug Abuse Director Nora Volkow told CNN: "As the drug landscape shifts over time, this data provides a window into the substances and patterns of use favored by young adults. Young adults are in a critical life stage and honing their ability to make informed choices. Understanding how substance use can impact the formative choices in young adulthood is critical to help position the new generations for success."
So what are the decisions young people are now making with cannabis? According to the report, they're still by-and-large choosing alcohol. With an 81.2% prevalence of past-year usage among those polled, alcohol very much pulls ahead of cannabis, which has a 42.6% past-use prevalence. However, that 42.6% has shown growth from both 2016 (33.8%) and 2011 (29.4%) numbers. Cannabis use within the last 30 days had also increased significantly — 28.5%, as opposed to 20.6% in 2016 and 17.1% in 2011. And while the rate of use for both past-year, past-month and daily cannabis use has held steady between 2020 and 2021, daily cannabis use has almost doubled in the past 10 years, from 5.7% in 2011 to 10.8% in 2021.
Vaping numbers have also shown a steady increase. Within the past year, 18.7% of young adults had reported vaping cannabis. Vaping numbers have only been collected by Monitoring the Future's researchers since 2017, so 10 and 5 year numbers are not available. For now, similar to the study's other cannabis statistics, vaping prevalence between 2020 and 2021 has held steady (10.8% vs 12.4%) after doubling between the years 2017 to 2019.
As for prevalence among specific age brackets in the 19 to 30 year age range, last-year usage was owned by the 21-22 year-olds at 44.7%. For past-month use, the 21-26 year-old cohort had the highest reported use at 29-31%. Daily cannabis use was dominated by the 23-24 year olds at 12%. As for vaping, the largest prevalence was amongst the youngest in the cohort, with 13.6% of 19-20 year-olds vaping in 2021.
On the surface, Monitoring the Future attempts to inform government officials and public health professionals about rising trends. "We can examine how and why drugs are used and highlight critical areas to guide where the research should go next and to inform public health interventions," explained principal investigator Megan Patrick. But as the cannabis industry grows, these numbers show that slowly but surely, the quickening pace of legalization has accelerated the adoption and omnipresence of cannabis in all of its forms, especially among those who will shape the country's future.
Comments