in
Culture
Cannabis, Sports Celebrities and the Law: The Latest Roundup
These athletes are dealing with the repercussions of using cannabis.
Posted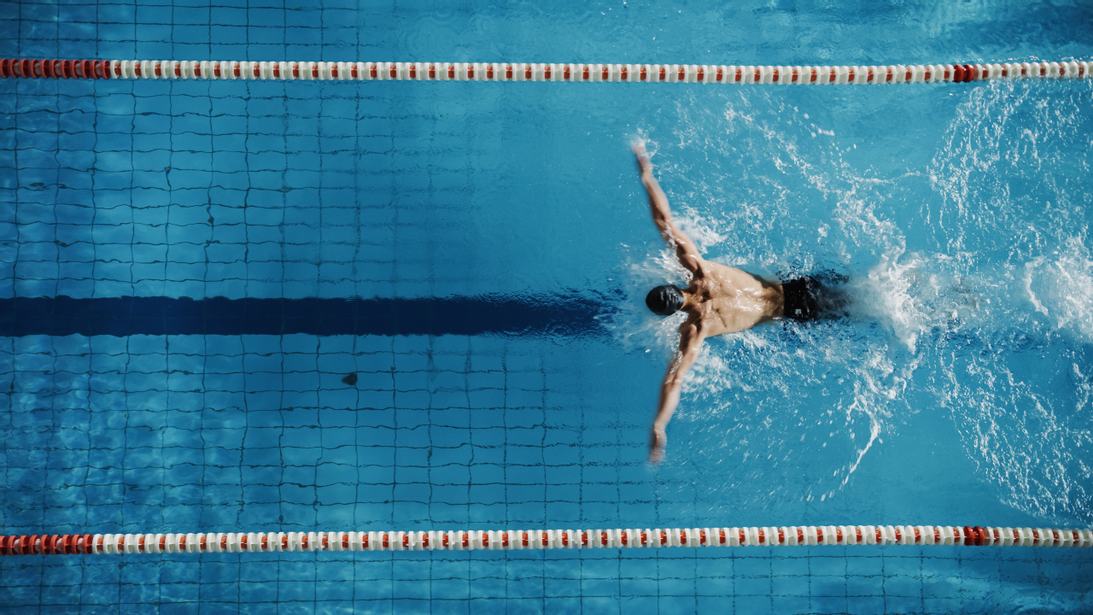 Regardless of the continued use of cannabis for its medicinal and euphoric values by pro sports players everywhere, and the entry of former stars like Ricky Williams and Al Harrington into the industry, the laws have unfortunately failed to keep pace throughout the world. This means that players can often find themselves penalized by either a competition's governing body, as Sha'carri Richardson did when she was suspended for testing positive for THC in 2021, or by law enforcement itself. Heading into the fall of 2022, we've seen a few athletes that have run afoul of the law, and most have suffered far more than they should have for whatever "crimes" they have allegedly committed. Whether it's in Singapore or Kentucky, people are still receiving or in danger of losing their careers over cannabis, reminding us all that we still have a long way to go.
Joseph Schooling
Singapore swimmer Joseph Schooling made history in 2016 when he beat Michael Phelps in the 100-meter butterfly race at that year's Rio Olympics and brought home the gold for his country. However, failures soon followed these early successes, most notably his inability to qualify for the 2021 Tokyo Olympic Games. Last year, his father died of liver cancer. At some point during his difficulties, Schooling used cannabis to deal with his anxieties.
Schooling consumed while outside of Singapore — an act which is forbidden by Singaporeans to use even in countries or states where its use is otherwise legal. After a positive drug test, Schooling confessed to using cannabis during "a moment of weakness." Currently serving in the country's military forces, Schooling will not be able to compete in any major tournaments or take leave to train. He will also be drug tested for six months.
As draconian as this may sound, Schooling is getting off a lot easier than most in this notoriously anti-cannabis country, which still sentences people to death by hanging for more than 1.1 pounds of cannabis. So, while he won't see jail time, Schooling will miss out on some of his peak years of competition. He has publicly apologized for his actions.
Brittany Griner
This year's Labor Day marks the 200th day in captivity for WNBA pro basketball celebrity Brittany Griner. After what some have criticized as a show trial, Griner pleaded guilty for bringing a cannabis vape cartridge with her as she was coming to Russia to play on UMMC Ekaterinburg, a team owned by a crony of Vladimir Putin's. While a bizarre proposal was floated — and then retracted — by former NBA celebrity Dennis Rodman to negotiate on behalf of Griner's release, the negotiations to free her have for the most part taken place outside of the public eye. And it could take quite some time longer before any positive results arise. As sports journalist Mitch Alborn put it, "The experts will tell you it is a slow, plodding, chess match of political will, pressure and connections. It takes the perfect combination of negotiations and timing to tumble the lock free."
A presumed swap has been proposed of Brittany Griner and a US Marine named Paul Whelan in exchange for imprisoned Russian arms dealer Viktor Bout, who is serving a 25-year sentence in America on a series of charges, including conspiracy to kill Americans. In the meantime, US News & World Report acknowledges that 32 American players are expected to play in Russian teams this season.
Montrezl Harell
Just before summer's end, NBA free agent Montrezl Harrell saw a demotion of a cannabis charge from a felony to a misdemeanor, avoiding what could have been a five-year sentence. Pulled over by a Kentucky State Trooper on May 12th, Harrell, who had played for the Washington Wizards and the Charlotte Hornets, was arrested with three pounds of vacuum-sealed cannabis. He will receive a possession charge that disappears from his record in 12 months with good behavior.
Comments