in
Health
Cannabis Improving Beauty Products
How the herb can change the foundation of your foundation.
Posted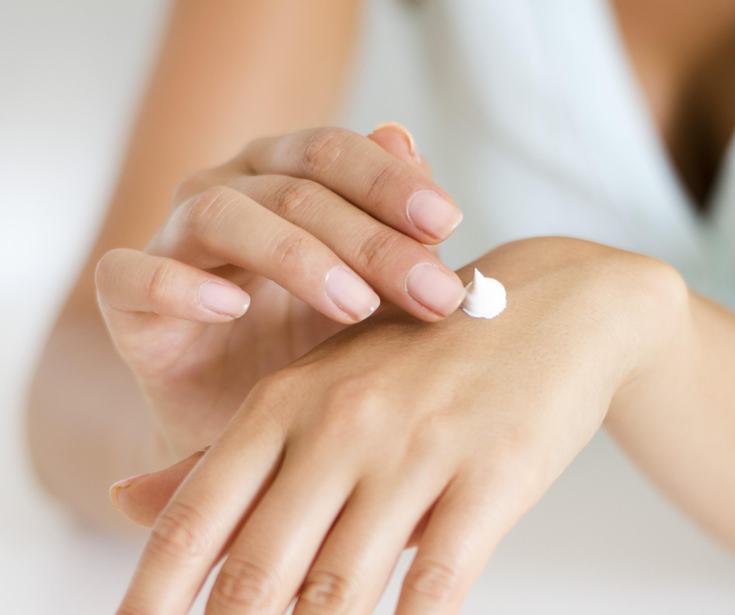 For centuries, dating back to the 1st Dynasty of Egypt in 3100 BC, makeup and beauty regimes have existed to improve the appearance of both men and women. Over the years styles and fashion change, but basic forms of makeup and cosmetic products remain, merely evolving with time and science.
Now, cosmetics are undergoing a transition back towards a more natural approach as we become more aware of the negative effects chemicals can reap on our bodies. Along with this change is the discovery of the therapeutic qualities of cannabis and hemp – an herb that can be incorporated into any cosmetic product ultimately improving our health and our beauty.

The Problem with Today's Cosmetics
A common mistake many women and men have been making this past century is buying beauty products that ultimately ware down our skin and quicken the signs of aging. The makeup of today usually tends to fill in the cracks/wrinkles our skin already has, stretching them wider as our face emits heat and causes the makeup to expand. Chemicals not found in nature are spread over not only our faces but our bodies in scented lotions and salves as we're tricked into thinking it's good for us.
The reality is, most cosmetic products are created in labs. Sure, ingredients are used from nature – perhaps a few drops of lavender oil or a bit of coconut butter. But have you ever looked at the ingredients of your lotion? Your foundation? Your mascara? Can you even pronounce them? They aren't doing us any good, and those with sensitive skin get the worst of it as some products will cause irritation or rashes. That's a clear warning sign – when a lotion's directions state to try it on a patch of skin first to ensure a rash doesn't break out. Yikes.
Discover More: The Beauty Behind Hemp Oil for Hair

CBD Oil & Cosmetics
As we venture into the organic age once again, discovering the harm that all these chemicals can do to our bodies, a newfound ingredient may suddenly begin to appear. CBD oil from the cannabis hemp plant is 100% legal, being classified as a nutritional supplement, containing no THC (the psychoactive ingredient that creates the high).
CBD oil naturally improves skin, helping it to lock in moisture and protecting it from harsh conditions such as weather. It's also an anti-inflammatory, which means it would go wonderfully in an organic foundation for the face to help reduce the redness we're trying to cover! Not to mention those puffy eyes after waking up from a night's sleep.
CBD Oil is also renowned for its effects on hair, so putting it in mascara could improve the health of our eyelashes! Shampoos and conditioners containing CBD oil will enhance hair's beauty by alleviating dryness and replenishing the nutrients needed for hair to retain strength.

New Business Needed
As cannabis continues on its journey towards legalization in the United States, more companies and businesses are beginning to pop up surrounding the herb. While dispensaries and cultivators are the most well-known, the cosmetics industry also has a chance to expand – and that requires entrepreneurs who aren't afraid of the plant and the wondrous effects that CBD oil can create to enhance the quality of cosmetics.
Discover More: 7 Rules Cannabis Connoisseurs Abide By