in
Culture
Cannabis Hits the Metaverse
Cannabis continues its expansion in the virtual world.
Posted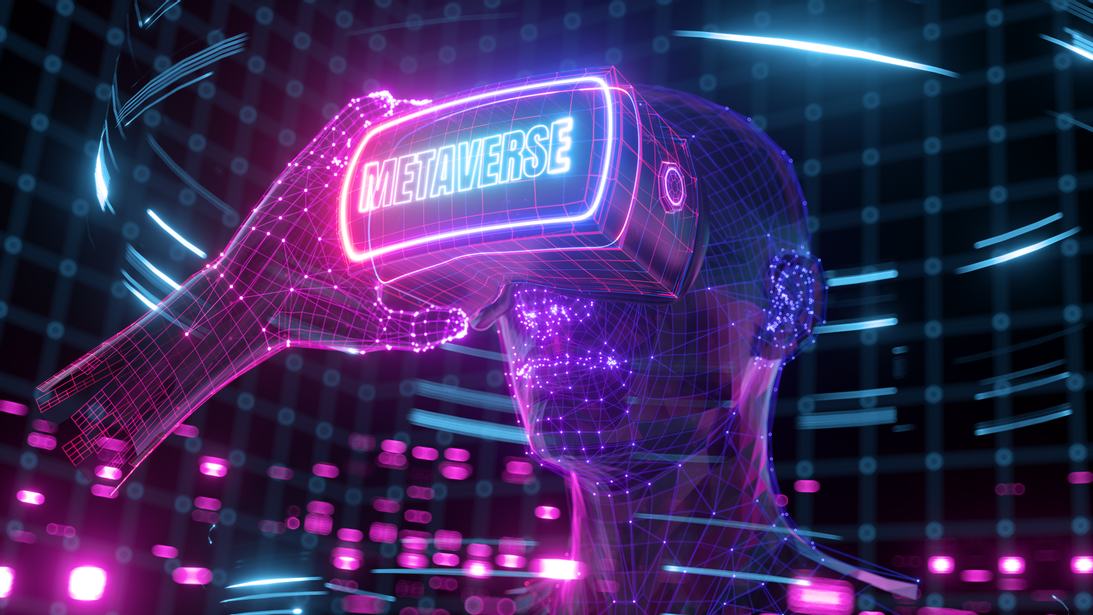 After you've chosen your avatar and teleport into the Voxels metaverse, there's any number of virtual art galleries, clubs and clothing boutiques one can use to accessorize your avatar. However, if you gravitate more towards the cannabis lifestyle, you'll find on the Igloo island something every self-respecting urban area now boasts: a dispensary. The ground floor belongs to Higher Life CBD, and after guiding your cursor around the store, you can click on the cash register, which opens up the company's website on another webpage. Directly upstairs is the THC cannabis brand Saucey Farms & Extracts, which features similar functionality for interested customers. Over at Decentraland, there's not only a store for the 0.3% THC gummy brand Kandy Girl, but a full-on cultivation shop which links to a website offering cannabis seeds by mail. And over on The Sandbox, Snoop Dogg owns a 12X12 parcel ESTATE where he has hosted the occasional private virtual concert since September, 2021, and has sold out of customized "doggie"avatars which include Robot, Zombie and Golden variants of the Doggfather himself.
But wait, didn't we just go through this with NFTs? Well, the NFT explosion was merely the dress rehearsal for the much larger metaverse, which converts the internet into a series of parallel virtual spaces, complete with real estate, commerce and full ownership of all objects and assets created within it on a cryptocurrency blockchain. Facebook's Mark Zuckerberg is betting big on the space, having famously renamed his entire internet empire as Meta. However, unlike the notoriously weed-averse Facebook, metaverse platforms like Decentraland, The Sandbox and Voxels are far less restrictive towards cannabis brands marketing their products in their towns and cities — and brands have begun to take advantage.
To be clear, people can't buy actual cannabis from these virtual stores — yet. Mainstream metaverse companies such as Roblox and Meta expressly forbid cannabis-related content, and the Terms of Service included for the Sandbox and DecentraLand also forbid linking out to sites which foster illegal activity. However, one needs to keep in mind the reigning ideology of web3, a catchall term for a decentralized internet unburdened by the machinations of Alphabet (formerly Google), Meta or Apple. Within this reigning ideology, platform creators like DecentraLand and Voxels are hands-off when it comes to owning player-used assets and sell an unrestrained marketplace, where creators retain the copyright to their creations. Therefore, "As a decentralized platform, it is not the Foundation's role to curate user-generated content or police the philosophies of the community," as DecentraLand Foundation creative director Sam Hamilton told the Wall Street Journal.
One thing to mention, should you wander into any of these stores: unlike your average dispensary or grow shop, there are no cashiers or employee avatars milling about. In fact, there's not too many people milling about any of these spaces either. That's because it's early days in the metaverse, and while there's plenty of people buying up virtual land (often with cryptocurrency, but not always), there's not many consumers yet. Canny entrepreneurs like Saucey and Higher Life CBD are taking a first-mover advantage to establish their brands in a place where the rules of the road are far less entrenched than they are in legacy social media platforms. In the event that the millions of users finally come, full-time virtual employees and actual product sales will follow.
And in the meantime, NFT-connected assets such as virtual paraphenalia, plants and growhouses are also perfectly legal in DecentraLand and Voxels. Even in the Sandbox, where users "cannot link or contain any material or content that is…illegal" according to their Terms of Service, one can visit Weedbits, a virtual cannabis NFT community with a growhouse, right next door to Snoop's estate.
Like every other participant in the global economy, the crypto space is reeling from an extended bull market, which has cooled the jets of the once high-flying space. Still, just like cannabis, the metaverse is in its infancy, and just a few major changes away from its eventual growth spurt.
Learn More: Five Fascinating Projects in the Cannabis/NFT Space
Comments