in
Culture
Cannabis Hall of Fame: Harry J. Anslinger
A historical figure in the fight against cannabis.
Posted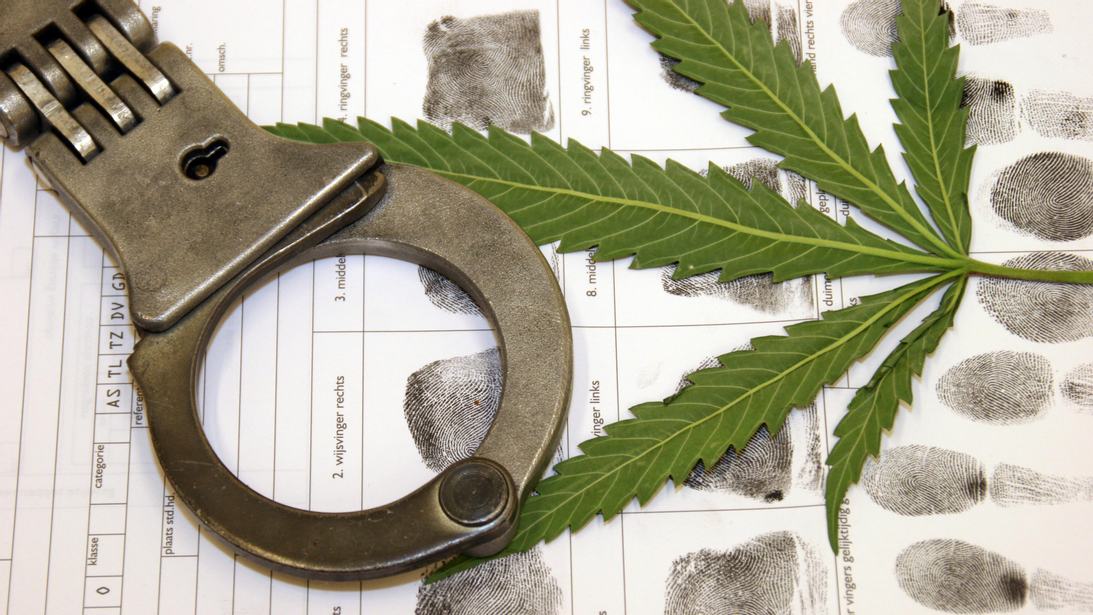 Most of the big names in cannabis, from cultivator kings like Ed Rosenthal to entertainer-investors like Snoop Dogg, are often its staunchest advocates. In the case of former Commissioner to the US Federal Bureau of Narcotics Harry J. Anslinger, it's very much the opposite. More than any other single person that ever lived in America, Anslinger is responsible for creating a stigma surrounding cannabis that was so durable, it has influenced cannabis prohibitionists to this day. While he persecuted more than just cannabis — in particular, he fought effectively and aggressively against the mafia, and also attacked drug rings smuggling everything from Prohibition-era alcohol to heroin and cocaine — his own vendetta against cannabis continues to hover atop the industry to this day. Yet however toxic his accomplishments may have been towards the plant and the people who used it, it is important to note that the policy he crafted, rather than destroying cannabis, turned it into the plant it is today, forcing those who grew and used it to create growing techniques and subcultures which have shaped the industry to this day. Whether or not Anslinger intended it, the plant would not have developed the way it had, or become as potent and powerful as it is, were it not for his efforts.
HARRY'S EARLY YEARS
Born in Altoona, PA in 1892, Harry Anslinger was the eighth of nine sons. In the book Chasing the Scream, journalist Johann Hari highlights two formative experiences from Anslinger's childhood. One was making a delivery from his neighborhood druggist to calm the agony of a neighbor's wife, and the other was a time when he supervised Sicilian immigrants working on the Pennsylvania Railroad. One of his workers was roughed up by a Mafia enforcer, and Anslinger confronted the enforcer. These experiences hardened his antipathy towards both organized crime and drug addiction — AND addicts — that would define his 32-year career in federal government.
Eventually working his way up to captain of the railroad police, Anslinger took jobs with both the PA state police and the fire department. During WWI, Anslinger shifted to the diplomatic corps (blind in one eye, Anslinger couldn't fight in combat, but spoke fluent German; hence his work in diplomacy). Through his work in Hamburg, he became interested in creating internationally coordinated efforts to curb drug trafficking.
FROM ALCOHOL TO CANNABIS
Anslinger's major shift towards his life's work, however, started in 1926, when Angslinger was transferred as a Prohibition agent to the Bahamas, where rum runners made frequent deliveries to the eastern shores of the US. Anslinger continually agitated his superiors for resources that would allow him to wage actual war on smugglers but he was rebuffed. However, his reputation as an honest and capable administrator grew, and he was made commissioner or the newly formed Federal Bureau of Narcotics, then under the Department of the Treasury, in 1930. Three years later, alcohol Prohibition ended with the passage of the 21st Amendment, so Anslinger's focus shifted towards drugs like heroin, strychnine and cocaine, which were used by humans, and also were used to improve the performance of racehorses. Anslinger's work in the latter increased his cachet, so when he turned his attention to cannabis — then an obscure additive in patent remedies in the US pharmacopoeia and an otherwise obscure intoxicant — most took his word for it.
Anslinger's strategy was as effective as it was manipulative — highlight lurid tales of murder, death and licentiousness, and tie them to the effects of the drug. These stories, curated by Anslinger from news clippings and police reports, came to be known as the "gore files," owing to their sensational content. Many of these stories, such as the grisly crimes of Victor Lavata, a schizophrenic man who murdered his family with an ax, turned out in later examination to have not been carried out under the influence of cannabis at all. However, this made no difference to the papers at the time; William Randolph Hearst helped amplify Anslinger's message, so by the time the Marijuana Tax Stamp Act, the first federal law to regulate and control cannabis sale and use, was written and passed I 1937, it was barely opposed.
LATER YEARS
Anslinger continued his work throughout the '40s and '50s, in particular racking up convictions against the mafiosos he loathed and opening up a post in Rome to do so. He also aimed interdiction efforts towards the Soviets and Communist China, convinced as he was that the Communists were "flooding the world with dope to corrupt the youth of America."
Anslinger left office in 1962, returning back to his home in Western Pennsylvania. As the '60s wore on, a new generation began to seriously question the scare stories that Anslinger spread earlier in the 20th century. His last public comments on drugs were captured as part of a drug policy panel organized by Playboy Magazines in 1970 which featured psychiatrist Dr. Joel Fort and narcotics lawyer Joseph Oteri. Hari notes Anslinger's inability to counter the panelists with anything other than innuendo and seedy anecdotes. Five years later, he would pass away.
LEGACY
Were it not for Anslinger, cannabis, which he referred to as "marijuana" to tie it further to Mexican immigrants, would probably never have been classified as Schedule I. More than anyone else, Anslinger portrayed cannabis and its users as serious drug addicts — gross distortions that are echoed to this day by cannabis prohibitionists.
As cannabis continues to grow as a business, Anslinger's hold on the popular imagination continues to fade. One day, we can only hope that strains like this are the only remnant of his legacy that we, who enjoy cannabis, will have to contend with.
Learn More about Harry:
Comments