in
Health
Benefits & Uses of Infused Coconut Oil
This superfood is also a super healer, having numerous uses in & outside the kitchen.
Posted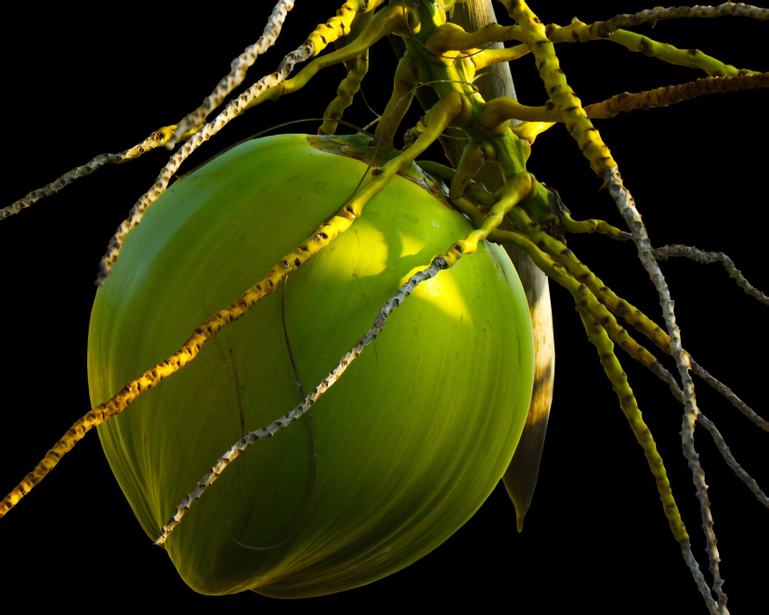 Cannabis-infused coconut oil seems to be everywhere, but what are its uses & why should consumers be interested in it? The following article will help clear up why coconut oil is popular to use, especially in the cannabis world.
Learn More: DIY Cannabis Infused Coconut Oil
Unique Attributes of Coconut Oil
At room temp, it's a solid – but the slightest increase in temperature will easily melt it. This makes it ideal for use as a topical as well as a cooking ingredient.
High concentration of fatty-acids. This is useful for infusion as THC and CBD needs to fuse to fats to be extracted, making coconut oil superior than other oils to do this.
Versatility. Even without being infused, coconut oil is a versatile ingredient that is safe to consume, rub on the skin as a topical, and even rub in one's hair to help moisturize as well as being included in sensual sprays and the like.

Benefits of Coconut Oil
Heart Disease & High Blood Pressure Prevention. Being high in natural medium-chain fatty acids (MCFAs) such as caprylic acic, lauric acid, and capric acid, coconut oil helps aid in increasing healthy cholesterol (HDL) by converting "bad" cholesterol (LDL) into HDL. This ultimately aids heart health, lowering chances of heart disease.
Improves Memory & Brain Function. A study done in 2004 found that the MCFAs in coconut oil improve memory issues in mature subjects.
Reduces Stomach Ulcers & Improves Digestion. Coconut oil assists the body in absorbing fat-soluble vitamins (such as calcium and magnesium) ultimately helping the body digest such minerals. It also assists in destroying bacteria such as candida, which causes inflammation, lowers stomach acidity, and induces bad digestion that can soon lead to ulcers.
Soothes Skin Irritation. Coconut oil naturally moisturizes skin, containing the fatty acids needed to help restore hydration and reduce inflammation both internally & externally. It can be used on eczema, burns, psoriasis, and even on the scalp to help cure dandruff.
Aids in Building Muscle; Losing Fat. Products and supplements such as Muscle Milk have the MCFAs found in coconut oil, because thy're known to help the body burn off unneeded fat and allow it to focus on building muscle.
Helps in Curing Candida & Yeast Infections. Capric acid and lauric acid, both found naturally in coconut oil, were used as an effective treatment for both conditions according to the journal of Antimicrobial Agents and Chemotherapy.
Anti-Aging Properties. Coconut oil improves antioxidant levels and reduces oxidative stress as well as stress on the liver – which can ultimately help in slowing the process of aging. It's been used in numerous detox programs because of its effects on the liver.

Uses of Cannabis-Infused Coconut Oil
You can use cannabis-infused coconut oil any way you'd use normal coconut oil. The only difference is that there are even more beneficial medical properties to be experienced. Coconut oil will hydrate and help heal irritated skin used as a topical as stated above, but adding cannabis will also eliminate pain and inflammation wherever it is rubbed.
Learn More: Therapeutic Qualities of CBD Oil
When used in cooking, coconut oil is one of the healthier oils one can consume, so using infused coconut oil in recipes is far more beneficial than using canola or vegetable. Combining cannabis and coconut can help aid in a variety of stomach issues such as nausea, ulcers, and loss of appetite – perfect for including in your favorite dishes.
Comments