in
Travel
Banks Handling Cannabis Money in Nevada?
A proposed law may allow privately insured institutions to work with cannabis businesses.
Posted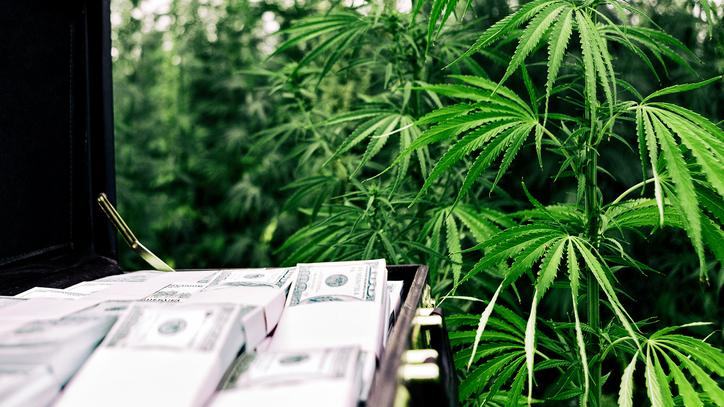 One of the biggest concerns those involved in the cannabis industry have is - how do we store and keep our money safe? Nevada will be surpassing $400 million in cannabis sales as their first year of legalization comes to a close. That's a lot of cash money floating around, with those that carry and store it in danger of being robbed.
"Banking is definitely a top priority. It's a matter of security and safety for everyone involved." - Riana Durrett, executive director of the Nevada Dispensary Association.
Federal law currently prohibits banks from assisting the cannabis industry since the plant remains classified as a schedule 1 substance. Essentially, if federally regulated banks take money from a dispensary or grower - it would be like taking money from the cartel in their eyes. It remains illegal, and no bank wants to put up with the long battle in court they'd eventually embark if the federal government dug its hands into its affairs. It would lead to ruin for the bank.
Despite this, Nevada has been searching for a way to overcome this monetary obstacle and it's quite possible they've found a solution. It's risky, but as long as the federal government doesn't interfere, the state has decided to take it upon themselves to fashion a means of cannabis businesses keeping their money and employees safe.

The Proposed Bill
Senate Judiciary Committee, currently chaired by democrat state Sen. Tick Segerblom of Las Vegas, has proposed a bill that would allow the formation of a state-chartered bank by privately insured institutions that could obtain licenses to handle money from cannabis businesses.
This means that cannabis businesses would be able to use state-licensed banks instead of federally regulated banks to handle their money. It would make paying taxes, rent, and vendors far easier without the hassle of counting cash and carrying it around in duffle bags.
The bill would have such state-chartered banks being self or privately insured. This would eliminate most risk of working with cannabis businesses. However, such a bill needs to address the issue of it being financially feasible. Drafting it will take time and lots of consideration for every party involved.

Discover More: Hytiva Delivering Recreational Orders: Voted Top Cannabis Company by MyVegas
Comments