in
Culture
Agree or Disagree: Cannabis Businesses Harm Property Value?
It does to some people, and it could cost the industry jobs and money.
Posted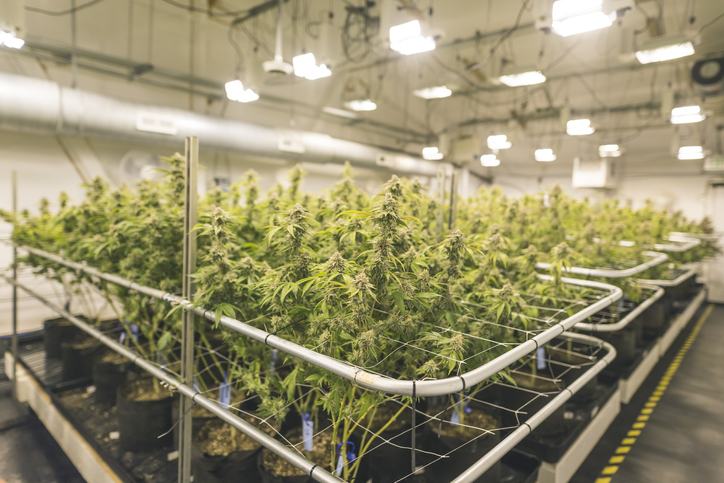 The Racketeer Influenced and Corrupt Organizations Act
RICO is a federal law allowing property owners the chance to sue their neighbor if that neighbor is damaging property value through illegal means/organized crime. It was a law encoded into the system in 1970, one that was meant to cripple the mafia into bankruptcy and debt.

RICO Used by Property Owners Against Cannabis Business
Mike and Hope Reilly are two land owners that claimed a cannabis grow site was lowering their property value. Their lawyer said that they could smell "pungent, foul odors" coming from the cannabis grow and that it affected enjoyment of their own property, including their home. They argue that cannabis is still federally illegal, and will be applying RICO to their argument.
The cannabis grow site had purchased land in Pueblo County to grow their business four months after Mike and Hope invested in a third and final purchase of land for personal enjoyment with sweeping views where their home now resides.
The entire cannabis industry watched as the case unfolded. If the Reilly couple win, this could mean that others have the potential to sue any cannabis business simply for producing "foul odors" that linger on others' property. Not only this, but the grow site would have to shut down their business and the small group that runs it would become jobless and bankrupt.

The Reilly Case Results
On November 1, Denver decided that the grow site was not damaging their neighbor's property. This came as a huge relief to the entire cannabis industry, because if you're familiar with grow sites (and even dispensaries), they really do smell of the sticky-icky. Luckily, Denver saw the type of domino-effect a case like this could manifest, and it wouldn't bode well for anyone working in the cannabis industry (which by the way, supports hundreds of thousands of jobs/families).
If state-legalized cannabis businesses are shut down by a federal law and means of costly courts and lawyers, how will patients medicate who depend on cannabis? What will happen to all those people that worked hard at opening up their cannabusinesses?

What Would You Do?
Let's say you own a big chunk of beautiful land and a grow site opened up on neighboring property. What would you do if you began smelling cannabis when you ventured to the side of land near the grow site? Would you feel as if it's damaging your property or its value?
Comments