in
Culture
A Peek Inside America's Growing Cannabis Education Courses
These Colleges and Universities provide a career path into Cannabis.
Posted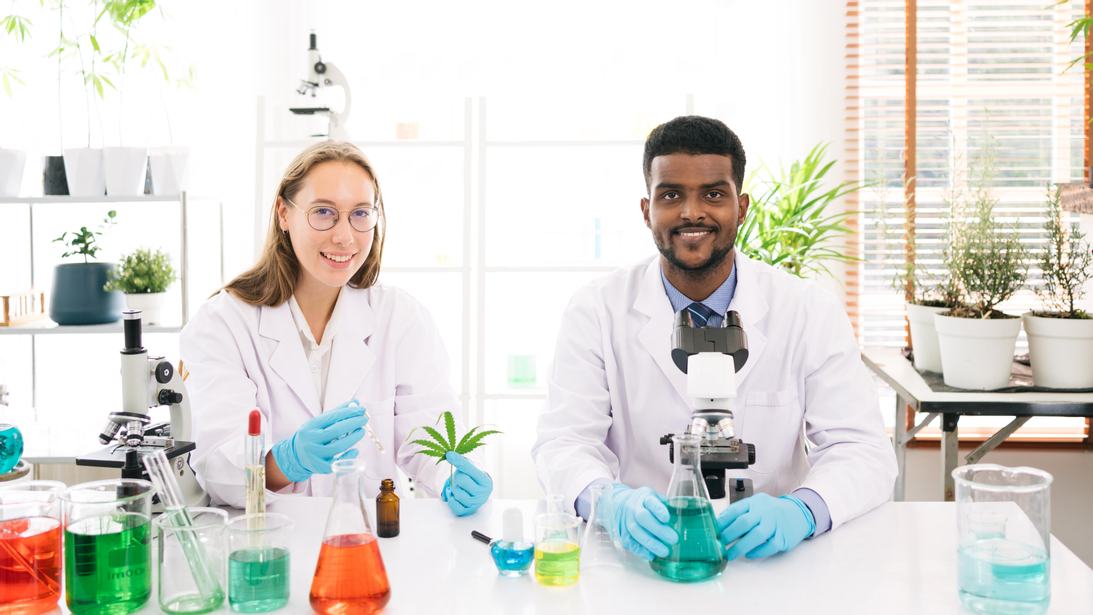 As America begins its slow walk towards what many beleive will be eventual federal cannabis legalization, it's clear that the ever-growing body of research coming from our nation's colleges and universities will materially shape the contours of the cannabis industry to come. As Department of Health and Human Services Secretary Xavier Becerra tweeted, "At the end of the day, science is going to take us to a solution." With California announcing that it would grant up to $20 million to researchers through its Department of Cannabis Control exploring legacy genetics, potency, medicinal uses and other subject, there's going to be no shortage of work for anyone interested in tapping cannabis's untold potential.
In addition, there's still an international industry looking for workers as well, and they'll also need specialized training in law, cultivation, science and business issues surrounding the issues. Academic programs catering to these needs are especially prevalent in legal states, where some have been operating for years, in addition to private career institutes. We've listed a few of the oldest and most notable course offerings in the country's legacy colleges and universities for anybody thinking of switching their major, rather than their career, towards a truly budding profession or research focus in the years to come.
Colorado State University
In 2020, Colorado State University-Pueblo made national news when it announced that it would offer a Bachelor of Science degree in cannabis biology and chemistry. However, CSU has been exploring cannabis long before then, largely through its Institute of Cannabis Research (ICR), which was founded in June, 2016. The ICR assists in the funding of research examining the effects of medical cannabis in both humans and pets, as well as adult-use cannabis in humans. While the ICR funds programs throughout the state of Colorado, the undergraduate degree is offered in-house, and it covers "cannabis physiology and growth, the pharmaceutical implications, and the practical applications for the industry." For the time being, undergraduates are only allowed to work with industrial hemp, but the degree can be applied to a number of professions developing natural products and exploring plant chemistry in the cannabis industry.
Worcester Polytechnic Institute
As part of a new online learning program devised in partnership with the cannabis e-learning portal Green Flower Media, the Boston-area Worcester Polytechnic Institute is offering four certificate programs: The Business of Cannabis, Cannabis Compliance and Risk Management, Cannabis Healthcare and Medicine and Cannabis Agriculture and Horticulture. Each program consists of three eight-week courses that take six months to complete. Operators, manufacturers and allied health professionals are among the many career tracks that can level up their skillsets with these programs.
Northern Michigan University
Not to be outdone, Northern Michigan University also offers the same cohort of Green Flower Media-designed cannabis programs as WPI. However, they've recently added a BA degree program in Indoor Agriculture, with a 3200-square foot farm currently slated to open for business by next year. Students will be growing more standard vegetables such as tomatoes, basil and marigolds, but the skills learned in this program also apply to the cannabis industry as well. As Assistant Professor of Indoor Agriculture Kimberly Smith Kolasa told Crain's, "[Industry Reps] said they would hire every grad we put out."
Seattle Central College
Through the Academy of Cannabis Science, Seattle Central College offers a suite of professional programs that cover many different verticals within the industry, from a budtender bundle certificate to Cooking with Cannabis, law — even homegrow! — in addition to a Medical Cannabis Consultant Certificate. These courses have also been approved by the Washington Department of Health
University of Nevada-Reno/UNLV
UNLV Educational Outreach Division offers a self-paced online Cannabis Professional certificate course, consisting of six modules which cover "the history and folklore of this plant, its anatomy, cannabinoid science, development of the cannabis industry, as well as discussions about the law and current regulations." Up north, UN-Reno carries the same Green Flower Media programs as NMU and WPI.
Rutgers University
Legal cannabis has already sprouted in the Garden State, and for even medical veterans, there's a lot to learn about the new laws. To that end, New Jersey state university Rutgers has announced a six-month cannabis certificate course in Cannabis Law and Business. This six-month multidisciplinary course brings together faculty from Rutgers Law School, Rutgers School of Business – Camden, Rutgers School of Environmental and Biological Sciences, and Rutgers School of Communication and Information to cover state-centric details about the new regulatory regime — and it's open to non-JD students as well. The program begins January, 2023.
Comments