in
Culture
A Cannabis User's Reading List
Get to know the plant even more by reading one of these books.
Posted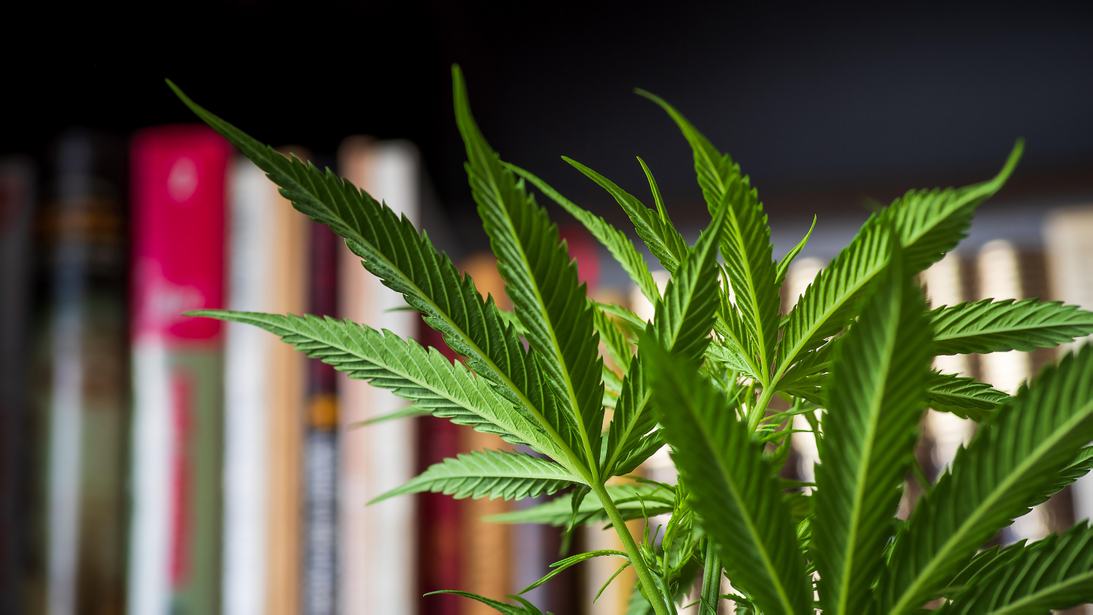 While we at Hytiva® pride ourselves in bringing you accurate and entertaining cannabis information across a range of subjects, there are also reference tools that are as vital to any cannabis lover's collection as your prized bong or pipe. Cannabis has gone through many different stages and evolutions as humans have used it over the years, and it moves particularly rapidly today as decriminalization, legalization and industrial expansion continues to spread globally. The books selected below dive deep into the history, science, cultivation and botany of the plant itself, and even cast a glimpse on its future, which in spite of the inevitable setbacks will continue to flourish and inspire its users for years to come. So kick back, and get to know your favorite plant a little bit better.
Seeing Through the Smoke: A Cannabis Specialist Untangles the Truth about Marijuana, Peter Grinspoon, M.D., Foreword, Andrew Weil, M.D. [Prometheus Books, 2023]
While there are many doctors who publicly support medical cannabis, few possess the pedigree of Dr. Peter Grinspoon. His father, Dr. Lester Grinspoon, defied the medical consensus on cannabis as a dangerous drug with his seminal book Marijuana Reconsidered in 1971; his brother used it when dealing with a case of leukemia that proved to be fatal. Now working as a primary care doctor at Massachusetts General Hospital, Peter frequently advocates for cannabis legalization on Twitter, and has released a book compiling what the latest data says about the plant and why society is still so divided about it. In his foreword, renowned alternative medicine guru Andrew Weil calls the book "an invaluable contribution to our attempts, as a society, to come to a much-needed common understanding of cannabis."
Heart of Dankness: Underground Botanists, Outlaw Farmers and the Race for the Cannabis Cup, Mark Haskell Smith [Crown: 2012]
Written during the height of the California medical cannabis boom years, crime novelist Mark Haskell Smith takes a flaneur's journey through the West Coast cannabis market. As a sworn gourmand, Smith explores just what makes cannabis "dank," and profiles several organizations and cannabis pioneers working to bring respect to the craft. Particularly memorable is a journey he takes to the Sierras to meet up with a lifelong grower named Crockett, who learned the trade from his father and possesses an intimate knowledge of how plants have historically learned to adjust to California's terroir. A fun and enlightening look at America's former grey-area market, and what it means to be a cannasseur.
Smoke Signals: A Social History of Marijuana — Medical, Recreational and Scientific, Martin A. Lee [Scribner, 2013]
For those searching for an American-centered focus on cannabis history, Smoke Signals, by Project CBD co-founder Martin A. Lee, takes you down the entire Pathway, from its widespread cultivation as hemp during America's colonial period all the way through its abrupt criminalization in the late '30s. Particularly enlightening are the war stories Lee recounts of a California in the crosshairs of the federal government after Proposition 215 was passed in 1996. While it's easy to forget, resistance to change in those days was extremely fierce, and remnants of it can still be felt today. One caveat: the ending seems a bit forced, if only because cannabis's history is largely still being written.
Ed's Prisoners of Weed Pack
While there's certainly plenty of cannabis cultivation manuals, many of them written by Ed Rosenthal, none of them have come to you with the seeds necessary to send you on your way. This package, made possible by the DEA's declaration that they would not prosecute the distribution of cannabis seeds, contains twenty seeds from a strain called Super Bud Dipper, a mix of Ed Rosenthal Super Bud, Jack Herer, Blueberry Muffin and Very Cherry. It comes with a copy of Ed's Cannabis Growing Tips, Plus 10% of the proceeds go to the Last Prisoner Project, which works to release and rehabilitate cannabis prisoners. And just as a tip: be sure to read our piece on seeds before you start.
Higher: The Lore, Legends and Legacy of Cannabis, Dan Michaels, photographed by Erik Christiansen [Ten Speed press: 2023]
Everybody loves a good coffee table book, and practically every smoker loves a quality shot of great buds. We, of course, invite you to take a look at our bud library online, but if you want a hard copy, a great place to turn is the recently released book Higher. This book literally and literately illustrates the history, morphology and breeding of cannabis, and it features beautiful photos by Erik Christiansen. As a reference tool or just as eye candy, this book really delivers.
Weed Rules: Blazing the Way to a Just and Joyful Marijuana Policy, Jay Wexler [University of California Press: 2023]
By now, all of us know that progress on cannabis hasn't gone as quickly as it should. However, most simply can't agree on why. Boston University law professor Jay Wexler tackles this question in his latest book, discussing what needs to happen in order for policy to advance. In particular, he argues that policy should shift from "grudging tolerance" to "careful exuberance," and discusses how centering community and the enjoyment users get from the plant can bring us to the conclusion we all seek.
Comments