in
Culture
420 Is Back. Here a Few Places You Can Celebrate It In Style
Enjoy the holiday and take part in one of these fun events.
Posted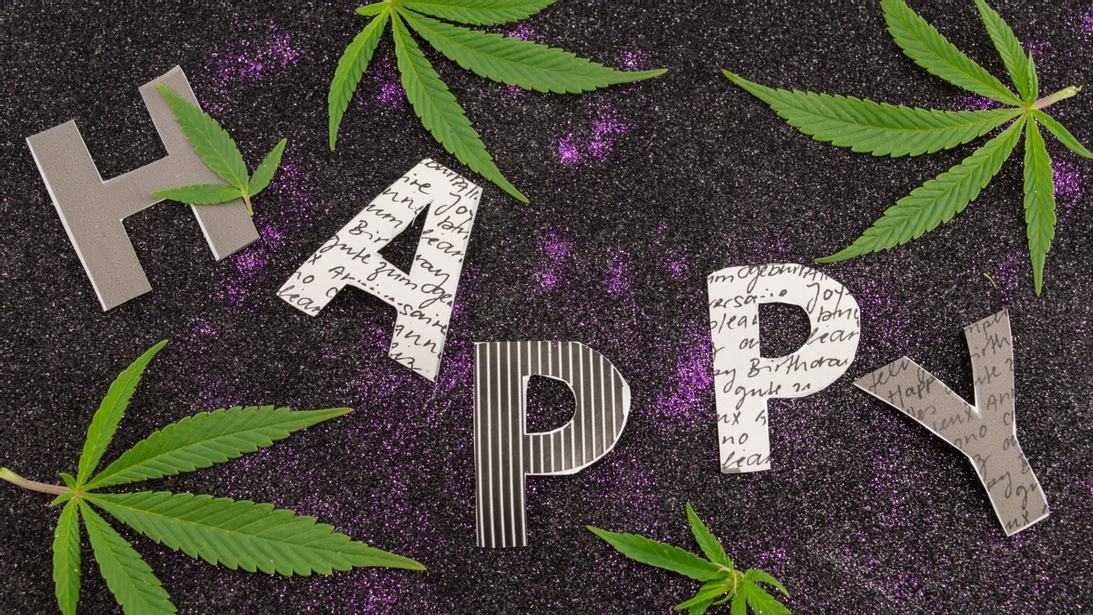 Most of you probably didn't need the economy to re-open to start celebrating 420. While the renegade holiday may have taken root in the Grateful Dead parking lots of yore, it has become a rallying cry for cannabis dispensaries throughout North America, not to mention an opportunity for cultivators, content creators, comedians, restaurants and movie theaters to spread the word, serve up some much-needed laughs or otherwise supply anyone looking to partake in some form of their favorite product with a good time and place to do it. Here's a few of the biggest and the most imaginative celebrations we've seen so far. And even if you're choosing to spend the day at home, we've got you covered with some at-home options, too.
THE EXTRAVAGANZAS
420 at Hippie Hill (San Francisco, CA) After a two-year hiatus thanks to COVID-19, perhaps the largest and most symbolically significant 420 events in America is returning to Robin Williams Field in Golden Gate Park, from 10 a.m. to 5 p.m. The year prior to its shutdown, organizers saw crowd attendance peak between 10,000 to 20,000 people before the countdown to 4:20 p.m. This year, attendees will be able to purchase products at a "farmer's market" of licensed operators. Headliners include comedians Hannibal Buress and Jeff Ross and former heavyweight boxing champion-turned-cannabis/psychedelics entrepreneur Mike Tyson, along with a memorial to both Robin Williams and Bob Saget.
Phish, Madison Square Garden (New York City): If you're in the Big Apple, there's probably no bigger unofficial 420 gathering happening anywhere other than this performance by the venerable jamband Phish. There's also plenty of 420-themed pre- and post-party events timed for the event as well, too. Other performances of note: Joe Rogan at Dickies Arena in Ft. Worth, TX. 420 on the Rocks featuring Method Man & Redman at Red Rocks in Morrison, CO.
THE ACTIVATIONS
The Trail to 420 (Chicago, IL): Some dispensaries may get festive over the 420 holiday, but Mission Dispensary South Chicago has gone full-bore with an interactive exhibit retelling the story of cannabis. Designed by A.J. Tarzian of Anarchitype Productions, The Trail to 420 will take people through the Hindu Kush Mountains, Hawaii, Thailand and Mexico before ending up back in the Midwest. Along the way, they'll learn facts about the plant and how it's classified by growers. There's a bridge, a tunnel, rocks and mushrooms that can be manipulated to uncover hidden information — quite a production for a Chicago-based dispensary. For Leo Gontmakher of the multi-state operator 4front, which owns Mission Dispensary, the point is to impress and beguile, "Ahead of 4/20, we are confident that this immersive collaboration will 'wow' everyone from the cannacurious to the connoisseurs, as well as history buffs, travel enthusiasts and plant lovers, and that participants will enjoy learning about the cannabis plant, its history and many uses in this fun, creative and interactive way."
PLANTING SEEDS
Brothers Apothecary: Since this March, Portland, OR-based CBD manufacturers the Brothers Apothecary have held a campaign on their website, pledging to plant up to 42,000 trees through their nonprofit partner Trees for the Future (TREES). For every purchase made and opt-in executed on the Brothers Apothecary website between now and 420, the company will donate to plant a proportionate amount to TREES. TREES in turn will train farmers in the creation of "Forest Gardens" — land reserves which can contain up to 4,000 trees and can remove 65 metric tons of carbon over two decades. The campaign ends on April 22nd, Earth Day, a not-so-casual reminder that the common thread between both holidays is nature, and how you really can't have one holiday without the other.
ON THE TUBE
Tumbleweeds with Killer Mike (VICE TV, 10 p.m. EST): Hip hop firebrand/Run the Jewels co-MC Killer Mike jumps onto this four-part series on the evolution of the cannabis industry in four different cities. On 420, Mike visits the Hytiva® hometown of Las Vegas and San Francisco, visiting some big-name dispensaries and some cannabis-adjacent clothing stores and restaurants. Along the way he meets up with comedians (Jocelyn Chia, Napoleon Emil), activists (Cherissa Jackson of AMVETS) and business owners and shares their vision of cannabis and how its legalization is reshaping the American city. Future episodes will take on New York and Chicago.
Comments