in
Health
5 Ways to Stay Hygienic When Sharing Cannabis
We don't want to share germs with everyone.
Posted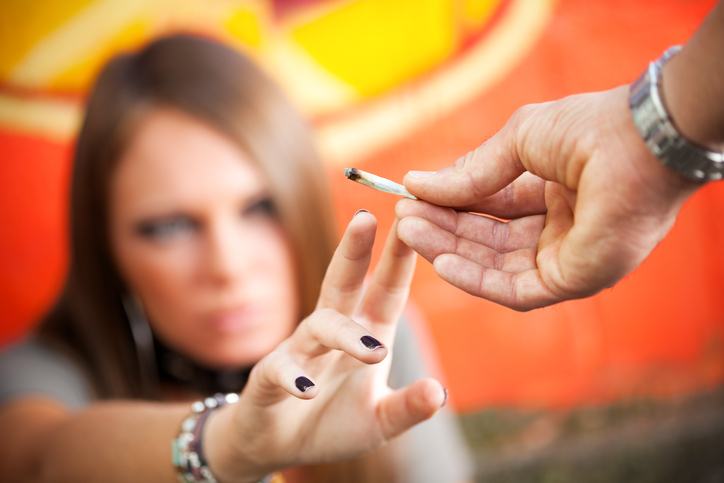 Most of us have been there: debating whether or not to share a bowl with friends that are new in our circle. Do we trust that because they look healthy, they must be healthy? Let's stop guessing and put our mind to rest. There are three ways you can keep other people's germs, along with diseases like oral herpes, out of your mouth when sharing socially.

5 Ways to Keep Germs at Bay
1. Wipes. Just simple disinfectant wipes will do, allowing us to easily wipe off a pipe or bong of anyone's saliva that may have ended up on the piece. Keep in mind this isn't a subtle way to keep your mouth clean, even when using travel-sized wipes. Others might ask for a wipe too. This is a good thing - if everyone were to copy your example regarding this!
2. At a smaller gatherings, remind guests to bring (or you provide) disposable mouthpieces so everyone gets their own and doesn't have to share.
3. Simply take your own pipe or joint mouthpiece if you only need to worry about your own well-being. You can find them for sale in various smoking shops and easily attach & detach to a pipe or joint when it comes to you in the circle. You can argue it enhances the experiences.
4. Provide everyone their very own (cleaned) one-hitter from your personal collection. They're generally cheap, being $10 or less, and collecting them is fun as you familiarize yourself with local glass-blowing artists. Everyone's bowl will have to be loaded, but people can do it themselves - right?
5. Does your local dispensary carry disposable vape pens? Get everyone their own! It's a rare item, but gaining popularity, especially in travel towns located in legalized country.
Have any other tricks towards keeping your oral hygiene safe from others' germs? Tell us here!