---
Taste & Smell
Effects
Pairs Well With
About this Hybrid Strain
木瓜OG是混麻类(Hybrid)品种,飞行体验非常有趣。 它是偏印麻类(Indica)为主,尽管很人多反馈说其的体验更像是傻麻类(Sativa)。 木瓜OG的主要体验是使人镇静,但同时也让人充满活力和工作效率。 有些人喜欢一整天都用它来保持精力,而另一些人则 喜欢在晚上使用它,他们会在兴奋高潮结束后自然进入梦乡。
该品种的THC(四氢大麻酚)含量检测值在15%至25%之间,因此在食用之前, 请务必检查该批次的效力。它是冰2号(Ice #2)和柠檬醛13号(Citral #13)混育而成。 木瓜OG大麻的气味和味道与木瓜果实异乎寻常的相似。 但是食用时,在呼气的时候可能会闻到胡椒味。
木瓜OG的成品通常是黑桃形状,呈霓虹绿色, 周围长着灿烂的橙色长雌蕊。 柠檬烯(Limonene),石竹烯(Caryophyllene)和芳樟醇(Linalool)是木瓜OG的主要萜烯。
Lab Data
Cannabinoid Lab Data

| Cannabinoid | Amount |
| --- | --- |
| THC: | 21.08% |
| THC-A: | 23.52% |
| CBG: | 0.364% |
| CBG-A: | 0.709% |
Terpene Lab Data

| Terpene | Amount |
| --- | --- |
| Limonene: | 0.624% |
| Beta Caryophyllene: | 0.311% |
| Linalool: | 0.268% |
| Beta Myrcene: | 0.117% |
| Alpha Pinene: | 0.065% |
---
Lineage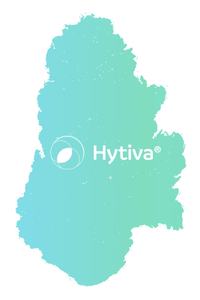 ---
Frequently Asked Questions 关于 Papaya OG
What is Papaya OG?

Papaya OG is a delicious indica-leaning hybrid strain that's odd in that its reviewers have said it produces more sativa-like effects. They've enjoyed using it to increase productivity and energy, and enjoy its distinctly papaya-like scent and taste.


What does Papaya OG mean?

This strain's name stems from its scent and flavor that are similar to the actual papaya fruit.


What are the THC levels of Papaya OG?

THC levels have been tested ranging from 15-25%. It varies depending on cultivation and curing methods used.


What does Papaya OG smell like?

The scent of Papaya OG is distinctly of papaya fruits.


What does Papaya OG taste like?

The taste of Papaya OG is similar to papaya fruits, though with a hint of pepper on the exhale.


What does Papaya OG look like?

The cured nuggets of Papaya OG are spade-shaped and neon green with long winding burnt orange pistils.


What does Papaya OG's effects feel like?

Reviewers have shared that this strain has helped them improve productivity and energy, though it has caused some to feel drowsy as the high wore down.


Where does Papaya OG come from?

Papaya OG comes from crossing Ice #2 with Citral #13.

---