in
Cooking
DIY: Cannabis-Infused Milk Chocolate
Two recipes: The easy route and the one from scratch.
Posted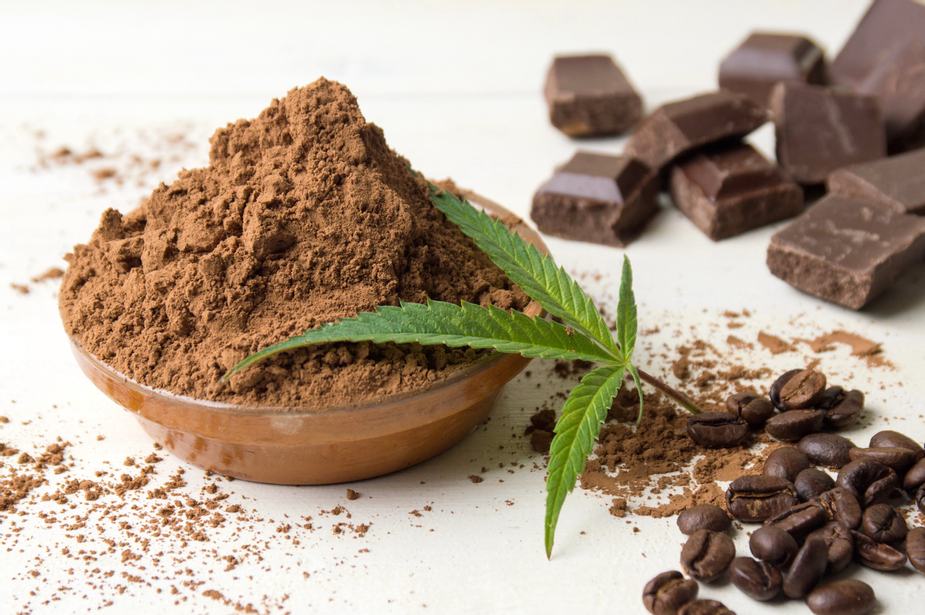 Sometimes, food just tastes better when it's made at home with that extra ingredient called love. Or perhaps the extra ingredient is ganja… In any case, we're here to help you learn how to easily make your own cannabis-infused chocolate!
Now, some of you will want the easy route while others want to make infused chocolate from scratch. We've included both options.
Easy Milk Chocolate Infused with Cannabis
Let's not get too crazy. All you do is buy your favorite brand of chocolate, melt it over medium heat in a small pot, and add CannaButter to it, stirring until its well-mixed. Keep the heat under 325 degrees Fahrenheit (which will be easy since chocolate melts at around 80 degrees) so you don't vaporize the cannabinoids in the CannaButter. Properly portion the chocolate and butter ratios to your choosing. If you're not sure, a good rule of thumb is 1 tablespoon of CannaButter for every six ounces of chocolate, however, make sure to check the label of your CannaButtter to be clear on its potency. If you're wanting your chocolate to be a little extra creamy or potent, you can add a tablespoon or two of CannaMilk too. Or just double-up on the butter – it's your choice!
Cannabis-Infused Milk Chocolate Made from Scratch
Now it's time to get crazy. Okay – not really, even infused chocolate made from scratch isn't that hard. Here's a simple recipe to make your own, and you can add any extracts you like to enhance the flavor to your choosing!
*Serves about 5 but this depends on your personal serving size.
Materials Needed:
1 saucepan
Stirring spoon
Measuring cup & teaspoon
Silicone molds OR ice tray
Ingredients Needed:
¾ cup Infused Coconut Oil OR infused shortening
¾ cup cocoa powder
¼ cup milk powder
1 cup powdered sugar
1 tsp vanilla or chocolate extract
Directions:
Melt the infused coconut oil/shortening in the saucepan over medium heat. Ensure the temperature never exceeds 325F to avoid vaporizing the cannabinoids.
Add sugar and gently stir.
Add cocoa and milk powder by folding them in while stirring.
Add the vanilla or chocolate extract (or any other extracts you've chosen to enhance the flavor such as almond, rum, butter, cherry, cinnamon, coffee, peppermint, raspberry – you get the picture) and continue to stir gently.
Mix until chocolate is of smooth/silky consistency.
Pour the chocolate into your silicon molds, and if you don't have any, you can always use ice trays.
Shake or tap the molds/ice trays to ensure that any air bubbles surface and dissipate.
Refrigerate chocolate in their molds/ice trays for about two hours or until the chocolate hardens.
Pop the infused chocolate out of their molds/trays and enjoy! Or you can add them as decorations to other baked confections!
If you'd like to make stronger infused chocolate, you can try substituting 1/4 cup CannaMilk for 1/4 cup milk powder, but keep in mind that this will make the chocolate a bit thin. You can also add a tablespoon of CannaButter during the melting process as well.
And there you have it – we hope you enjoyed learning how to make your own Cannabis-Infused Milk Chocolate!

Ever tried making infused chocolate before? Share your experience and leave your own culinary tips for others in the comments below!
Comments