in
Cooking
How to Make Your Own Jamaican Jell-O Shots
These shots have THC and alcohol, making them the ultimate party addition.
Posted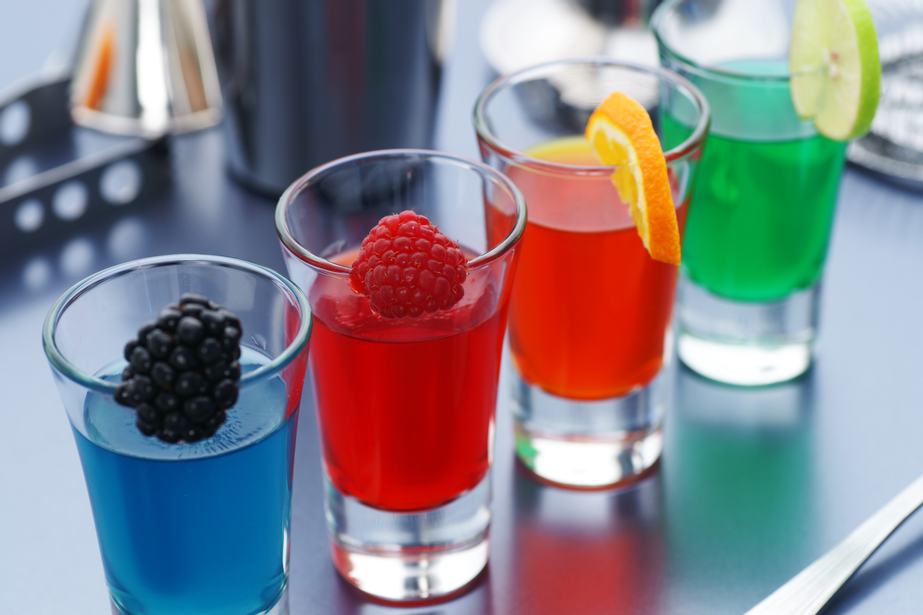 Let's face it – some cannabis consumers enjoy drinking alcohol while high. It can be incredibly fun with friends so long as you are aware of your tolerance levels and how you react to them in your system. Whether or not you agree with mixing the two is your preference, but for those curious enough to make some cannabis Jell-O shots, we've got a great recipe for you to try.
You'll need cannabis-infused gin as one of the ingredients, so we've included how to make that first. Be aware that infused gin takes between two to four weeks to make.
If you don't want to wait that long, you can simply make normal Jell-O shots and add drops of pure decarboxylated cannabis oil to the mix - but keep in mind this will make them taste a bit grassy and you'll have to calculate how much to put in the allotted amount of shots you want to make.
How to make Cannabis-Infused Gin
You'll need a bottle of your favorite gin, a mason jar, and enough cannabis to fill the mason jar. Fill up the mason jar with your cannabis strain of choice (including stems) but be sure to leave a bit of room at the top to add the gin. Next, fill it up with the gin and tightly seal the mason jar. Give it a good shake and place in a cool, dark place as it begins to decarboxylate and form a tincture.
Shake it once or twice a day. Choose when it's ready in the two to four week window depending on how long you're willing to wait as well as how potent you want it to be.
How to make Jamaican Jell-O Shots
Once your gin is ready, it's time to dive into those Jell-O shots! All you do is follow the regular instructions on the Jell-O/gelatin box but replace one of the two cups of water with cannabis-infused gin. We add lime juice as well for extra zest.
Ingredients for Jamaican Jell-O Shots:
1 cup Cannabis-infused gin
Jell-O mix/Gelatin
1 cup boiling water
Ice cubes
Lime
Cookware for Jamaican Jell-O Shots:
Small pot
Medium Bowl
Whisk
Shot glasses
Knife (for lime)
Recipe:
Use small pot to boil one cup of water.
Pour Jell-O/gelatin mix into medium bowl. Pour the boiling water into mix and stir with whisk until dissolved.
Pour infused gin into bowl and continue to mix with whisk. Throw in a few ice cubes to help mix return to room temperature.
Cut the lime and squeeze lime juice into mix. Stir.
Pour mixture into shot glasses and refrigerate for four or more hours until solid.
Try your Jamaican Jell-O Shots with Friends
Finally! You get to try your fantastic and soon-to-be infamous Jamaican Jell-O Shots with your friends or partner. If you make the infused gin yourself, you'll see what a delicious difference it makes – both in taste and in effects.
Now, we're curious! Fellow infused-shot creators claim effects are more prevalent using infused gin instead of simply adding decarboxylated cannabis oil. What's your take? Have you made these Jell-O shots or did you try a different recipe? We want to know! Leave a few words describing your experience in the comments below!
Comments