in
Cooking
Mari Mac & Cheese
This cannabis-infused recipe for mac & cheese will satisfy your cravings for cheesy & spicy goodness.
Posted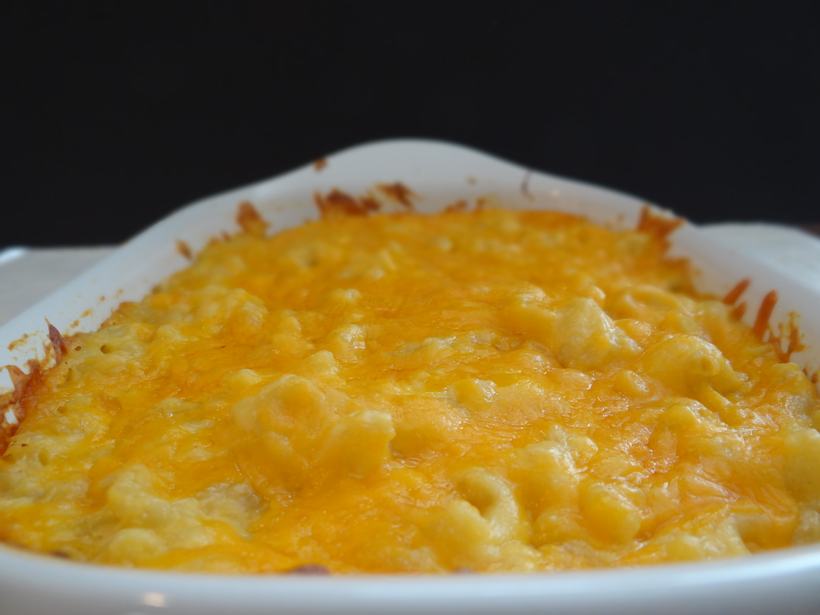 If you want to know the simplest and quickest way of creating cannabis-infused macaroni and cheese, look no further. Really – all you need to do is use CannaMilk when making box mac & cheese (and/or CannaButter for that matter). But for those of us that delight in the delicious flavors of homemade macaroni and cheese, this recipe takes comfort food to a whole new level.
Ingredients Needed:
2 cups CannaMilk
½ cup CannaButter
½ cup flour
2 cups half-and-half
2 10-ounce packages shredded sharp cheddar cheese
1 10-ounce package shredded pepper jack cheese
1 teaspoon garlic granules
½ teaspoon cayenne pepper, to taste
½ teaspoon salt
1 16-ounce package elbow macaroni, cooked according to package
Materials Needed:
Large skillet
Large bowl
Whisk
Casserole dish (13x9) greased
Strainer
Mixing spoon
Prep Time:10 minutes
Cooking Time:45 minutes collectively
Mari Mac & Cheese Recipe
1. Whisk Ingredients
A. Melt CannaButter in skillet with medium heat while turning oven on to preheat to 325 degrees.
B. Whisk in flour steadily until smooth & continue to whisk for a few minutes.
C. Add garlic, cayenne, and salt while whisking.
*Note: Do not allow mixture to heat above 325 degrees as cannabinoids will begin to vaporize.
2. Add Dairy
A. Whisk in half-and-half and CannaMilk.
B. Cook while whisking continuously for 10 minutes or until mixture has thickened.
3. Add Cheeses
A. Add half the cheddar and all the pepper jack cheese, stirring.
B. Continue to stir until melted and smooth, then remove skillet from stove.
4. Combine with Macaroni
A. Place cooked macaroni in bowl and combine with cheese mixture, stirring together.
B. Pour cheesy macaroni in greased casserole dish.
C. Sprinkle with rest of cheddar cheese.
5. Bake
Bake at 325 degrees for 25-30 minutes or until the top becomes crispy.
​Et Voila! This delicious recipe with comfort you in no time.
Comments