in
Travel
Late Night Eats in Las Vegas
Find an open eatery no matter what time you're hungry in Sin City.
Posted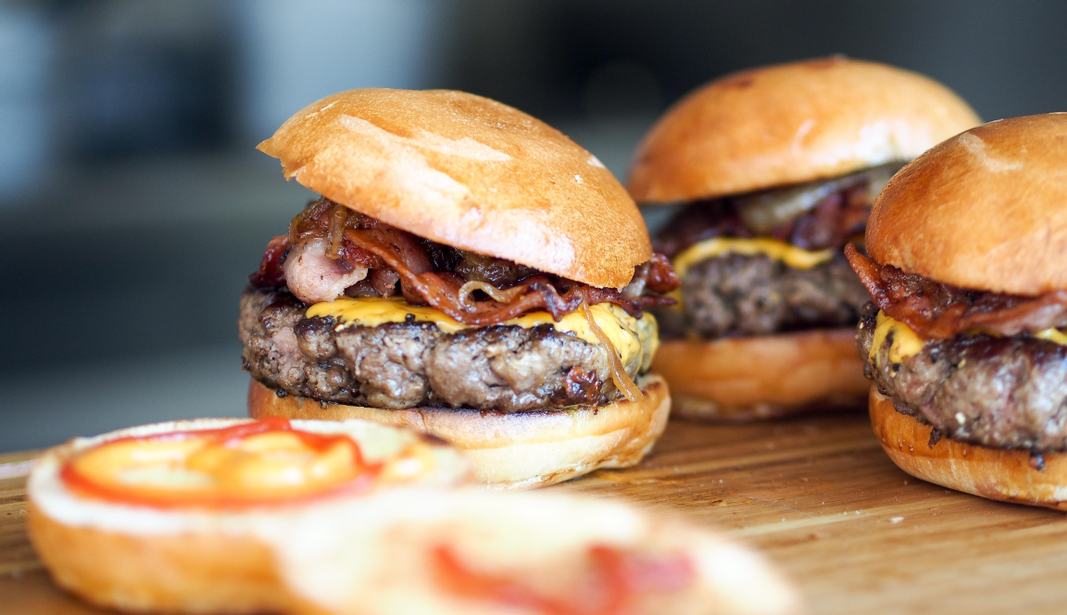 Late night eating in Las Vegas is a required activity. Where to go when your belly calls for attention following a late-night club session? Here are 10 great late-night food spots in Las Vegas.


OPEN TIL 3:00 a.m. WEEKDAYS & 6:00 a.m. WEEKENDS
Open until 3 a.m. during the week and 6 a.m. on Friday and Saturday, Tequila Taqueria will get you your late night Mexican food fix.
The late-night menu runs from midnight to 6 a.m. and has a selection of tacos and nachos as well as staid breakfast favorites like steak and eggs.
Things we love – queso fundido and the carne asada taco platter. Our guess is at 3 a.m. you'll take anything. You'll find good food at Tequila Taqueria.
Discover More: Top 10 Las Vegas Taco Spots
OPEN 24 HOURS
Hash House a Go Go describes itself as "twisted farm food." We don't know what that means but we know they are open 24 hours, giving us somewhere to go no matter what.
They have all your favorite breakfast dishes, with a twist. Don't pass on the House Hashes, where you get a mix of your favorite flavors with crispy potatoes and two eggs on top.
Flapjack flavors are abundant with options like Strawberry Frosted Flake and Snickers Hardwood Smoked Bacon.
If you leave Hash House a Go Go hungry it's your own fault.
OPEN 24 HOURS
Open 24 hours a day 365 days a year, Café Americano adds a Latin flare to American comfort food. Breakfast is an option all hours.
Hunt down the Cuban sandwich if you like an authentic Cuban with slow roasted pork, Swiss cheese, and a Dijon aioli.
The late-night menu offers an old-fashioned burger worth trying along with all of your favorites like pizza and tacos.
OPEN TIL MIDNIGHT WEEKDAYS, 1:00 a.m. WEEKENDS
HEXX is open until midnight during the week and 1 a.m. on the weekends. You'll find American cuisine that you can enjoy from their patio, with views of the Bellagio fountains.
The HEXX eggs benedict is a fan favorite as is their Kobe beef classic burger.
They make their own chocolate and ice cream from scratch. Don't leave without trying either or both of these.
OPEN 24 HOURS
Tucked in the Somerset Shopping Center on the Las Vegas Strip, Peppermill is open 24 hours. It is a restaurant and lounge with a unique atmosphere that has been featured in a number of feature films and television.
They have breakfast, lunch, and dinner any time of day or night and an exotic drink menu that will keep the party going or give you your second wind.
OPEN TIL 6:00 a.m.
This bar and grill at MGM serves food until 6 a.m. One thing about celebrity chef Wolfgang Puck's restaurants – he serves consistently good food.
The Wolfgang Puck Bar & Grill at MGM is no different. It is American food all the way, including a flat iron steak or spaghetti & meatballs.
OPEN TIL MIDNIGHT WEEKDAYS, 2:00 a.m. WEEKENDS
While we're on the subject of celebrity chefs, you can't pass up a meal at Guy Fieri's Vegas Kitchen & Bar.
You know the guy who sets the standard for bar/comfort food around the country will have some things you'll want to eat after a late Las Vegas night out.
Believe it or not, Fieri's own Vegas Fries were featured on his show "Diners, Drive-Ins and Dives." They are fries tossed with buffalo seasoning and covered with bleu cheese then served alongside a hand-made buffalo sauce.
Other things to try include a Bacon Mac-N-Cheese Burger, Fireball Whiskey Wings, and Trash Can Brisket Nachos.
OPEN TIL 2:00 a.m. WEEKDAYS, 3:00 a.m. WEEKENDS
Until 2 a.m. on weekdays and 3 a.m. on weekends you can relax at Margaritaville Jimmy Buffett style, listening to Buffett tunes and drinking island drinks.
The Volcano Nachos don't disappoint and you can follow those up with some delicious fried chicken or fish tacos.
The vibe is relaxing as you might imagine.
OPEN TIL 2:00 a.m. WEEKDAYS, 3:00 a.m. WEEKENDS
We love this bar too, Toby. Come here until 2 a.m. during the week and 3 a.m. on the weekends for down-home cooking done right.
If you like fried catfish, chicken fried steak, or a fried bologna sandwich, you've found the right place. Fill you belly with country comfort food and get ready to sleep off the night of partying.
OPEN 24 HOURS
No 24-hour options would be complete without a Chinese food favorite. The 14-page menu offers something for everybody in your group with noodles being the main focus.
Sometimes the best hangover cure is a nice bowl of broth with noodles and fresh vegetable mixed with the meat of your choice. Sweet, sour, salty. Find your late-night flavor at Beijing Noodle No. 9.
Discover More: 3 Las Vegas Dinner Theaters to Attend While Hytened

Comments