in
Travel
Four Great Places to enjoy Cannabis in Costa Rica when it finally goes Legal
Visit one of these locations to enjoy the full Costa Rican experience.
Posted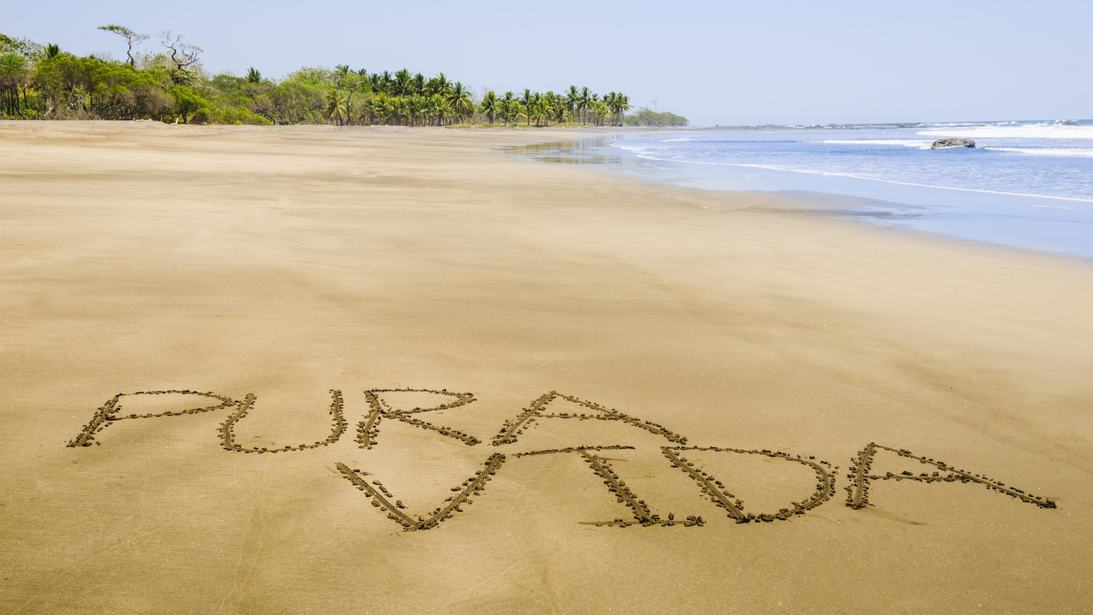 2022 was a banner year for Costa Rican cannabis. In March of that year, outgoing President Carlos Alvarado, otherwise not a fan of the plant, legalized cannabis "for therapeutic and medical use" — as well as industrial hemp. And not too soon after his election, current President Rodrigo Chaves unveiled his intent to legalize cannabis fully in October. While he didn't admit to consuming cannabis himself, he acknowledged the prevalence of the cannabis trade throughout the country and its ready availability in cities like San Jose. Bringing the state into the trade, he insisted, would benefit the nation far more than the "criminals, gangs [and] drug traffickers" currently selling to the nation's citizens and tourists.
Of course, not everybody thinks that way. Representative Fabricio Alvarado of the conservative party Nueva República, for one, pledged in a tweet that he and others will fight the legislation vigorously. That has not stopped the country from thinking big, however. Particularly with regards to tourism, a proposed section of the legalization bill declares, "The [Costa Rican Tourism Board] should establish information campaigns at the international level to promote Costa Rica as a tourist destination for the responsible consumption of cannabis for recreational use." While the implementation of such a policy hasn't been fleshed out, it nevertheless holds great weight. According to the Costa Rican Embassy website, approximately 1.7 million people visit Costa Rica yearly, mostly from the US and Canada, and they spend $1.7 billion a year. In addition, Costa Rica has the sixth largest market for regular cannabis consumption in the Central/South American region, with 3.2% of its citizens consuming cannabis regularly. This proposed market of locals and tourists could make a significant contribution to the country's GDP, which currently stands at $100 billion, and help to reduce the high unemployment rates within the country.
Searching For "La Cripe"
As anyone who's ever traveled to Costa Rica knows, cannabis is pretty easy to find. Whether it's on the beach, in the cities or near the University of Costa Rica, street sales are common, with prices ranging from $10 for "jammin'" (low-grade) buds to $60 for an eighth of "la cripe" — the Costa Rican term for top-shelf quality. And while Costa Rica generally does not send people to jail for personal use possession, it does not define a per se limit either, which means it's up to the Fuerza Pública (the Costa Rican cops) to determine if a tourist or citizen has broken the law.
Should Costa Rica embrace cannabis tourism, there's no shortage of beautiful locales where you can enjoy cannabis. In the event that you'll be able to finally consume cannabis openly, here are some great locations we're certain you'll find to your liking.
Tamarindo: The Nicoyan Penninsula is regarded as one of the world's "blue zones" due to the longevity, health and overall happiness of its year-round residents. Tamarindo is one of its more developed areas, so you'll get wifi and modern amenities, but it still has great beaches. And yes, you'll be able to find cannabis in the area as well — perhaps, if you're lucky, even some Blue Dream for your Blue Zone excursion.
La Paz Waterfall Gardens in Vara Blanca: You can find this natural treasure in the heart of Costa Rica's San Jose region. Featuring five waterfalls, the largest animal reserve in the country, and tranquil gardens, it's a perfect place to commune with nature. The lush greenery and fresh mountain air provide an unforgettable experience.
The Black Beach at Cahuita National Park: Located off of the Caribbean Sea within minutes of the Panama Border, this black-sand beach is known for its warm waters and rustic charm. Best of all, if you're visiting at the right time, you'll probably have the place all to yourself. Whether you prefer to relax in the sun or explore the reef just offshore, there are plenty of opportunities to take in some incredible scenery while enjoying your cannabis.
Monteverde Cloud Forest Reserve: For something more out of the ordinary, head over to the Monteverde Cloud Forest Reserve for a truly unique cannabis experience. Since 1972, it's been one of only 1% of the world's land mass that has continual cloud cover. Because of this, expect lush vegetation soaring into the sky as aerial bridges connect treetops from one side to another—all set against a backdrop of majestic mountains that stretch as far as the eye can see. A truly otherworldly experience, especially on cannabis.
Comments