Tahoe Lemonade
THC: 23.60%
CBD: 0.09%
Daytime
---
Taste & Smell
Effects
Pairs Well With
About this Hybrid Strain
If you're looking for a citrusy strain that's both pungent in smell and taste, you'll find it with Tahoe Lemonade. Its genetics stem from the infamous Tahoe OG Kush combined with Lemonade and offers consumers a delightful aroma and taste that's not unlike drinking a glass of lemonade in summertime. However, it does have notes of pine on the exhale, but this is what gives it an extra kick of earthy zest.
Tahoe Lemonade is brought to us by HSH Nevada and is currently only found in Nevada. If you're lucky enough to come across this strain, give it a try since it's a rare find. It's a sativa-leaning hybrid and is believed to get your cerebral activity going while helping improve your mood. Users often report feeling revived and rejuvenated after consuming Tahoe Lemonade. They also report that its has helped improve their focus and made certain tasks seemingly easier to complete.
Be sure to check the THC level of this strain so as to use the appropriate amount since its THC levels can vary based on the outcome of the techniques used to cultivate it.
Lab Data
Cannabinoid Lab Data

| Cannabinoid | Amount |
| --- | --- |
| THC: | 23.60% |
| Δ9-THC: | 0.60% |
| CBD: | 0.09% |
| CBN: | 0.1% |
| THC-A: | 26.23% |
| CBD-A: | 0.10% |
| CBG-A: | 1.75% |
Terpene Lab Data

| Terpene | Amount |
| --- | --- |
| Beta Myrcene: | 0.21% |
| Linalool: | 0.13% |
| Terpinolene: | 0.08% |
| Limonene: | 0.016% |
---
Genetic Lineage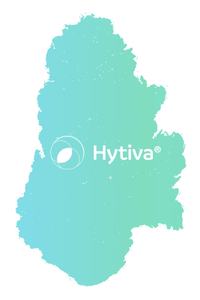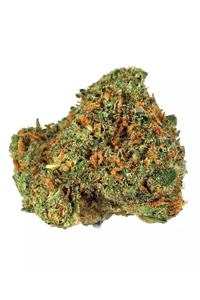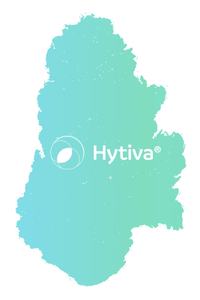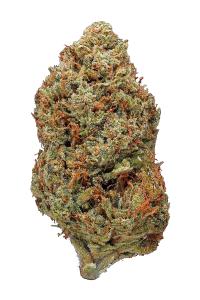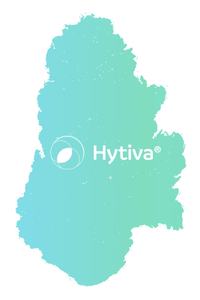 ---
Frequently Asked Questions 关于 Tahoe Lemonade
What is Tahoe Lemonade?

Tahoe Lemonade is a sativa-dominant hybrid and is a rare strain that is only currently found in Nevada.


Where does Tahoe Lemonade come from?

Tahoe Lemonade is a cross of Tahoe OG Kush and Lemonade.


What does Tahoe Lemonade smell like?

Tahoe Lemonade has a refreshing aroma that exudes a scent of lemon with notes of robust earth and pepper.


What does Tahoe Lemonade taste like?

Tahoe Lemonade has a zesty citrus flavor that turns more herbal and earthy that is more reflective of a kush. It finishes peppery.


What color does Tahoe Lemonade have?

Tahoe Lemonade has bright green buds with lighter green and yellow highlights. The buds are dense and packed together tightly. It has an abundance of vibrant orange pistils that add to its contrast with a fine layer of yellow trichomes.


What effects does Tahoe Lemonade have?

Tahoe Lemonade has been described as being a mood-improving strain. Fans say they feel a pleasant buzz in both body and mind that is both energizing and blissful. Some have noted it has an ability to increase focus and motivation while other say it awakens their creative mind and totally changes the gears of their thoughts towards being more spiritual and abstract.


Is Tahoe Lemonade an Indica, Sativa or Hybrid?

Tahoe Lemonade is a sativa-leaning hybrid.

---