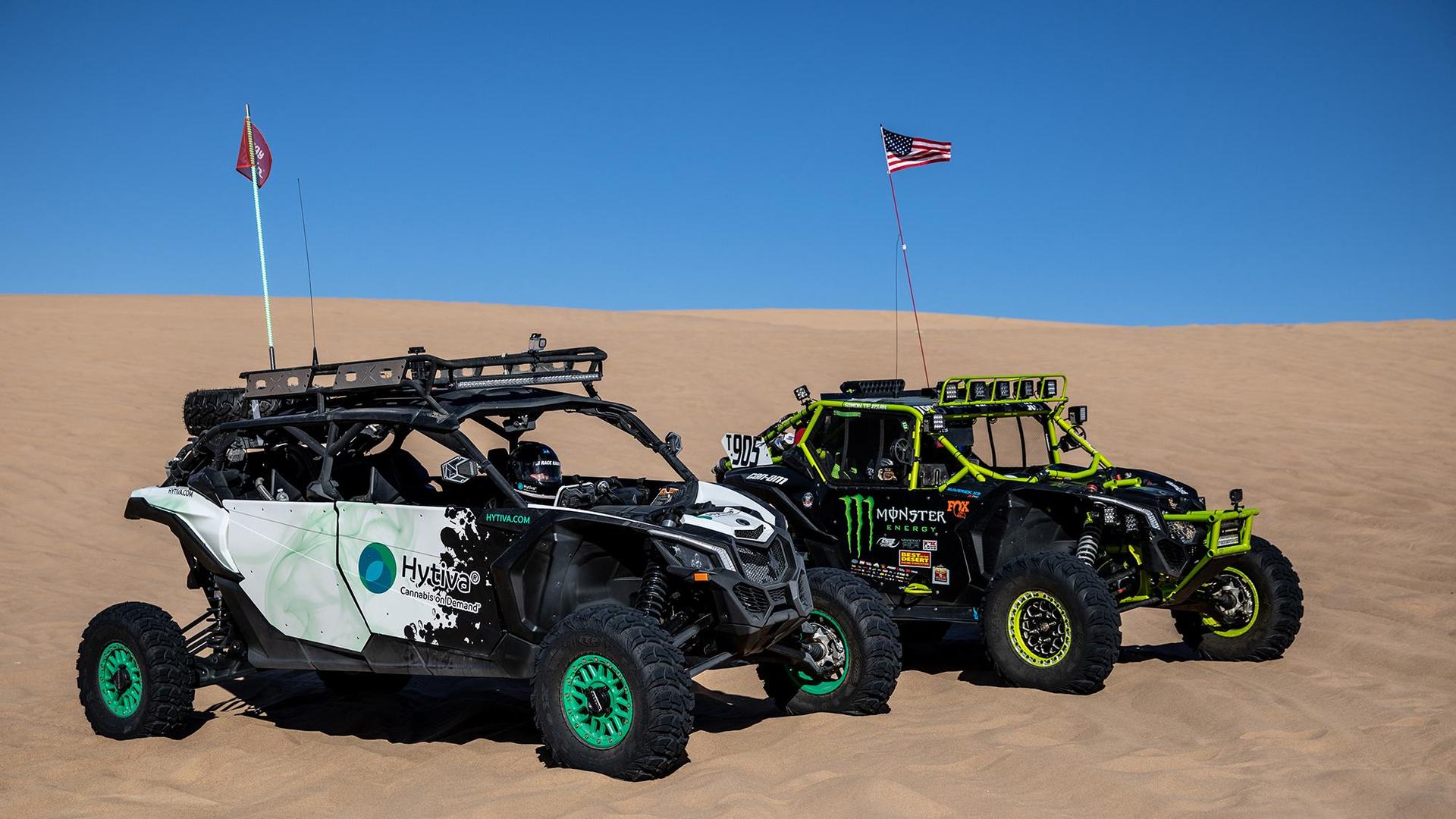 Glamis Dunes 2020 Thanksgiving Weekend
Sand, Sun and Fun out at Glamis with Team Hytiva
Team Hytiva celebrated Thanksgiving weekend at the Glamis Imperial Sand Dunes legendary 2 week event. Another reason to celebrate was our 3rd Place podium finish at the big race in Baja California, Mexico the previous weekend. Marc Burnett pulled an Iron Man, driving the entire 1000 miles in just under 30 hours straight!
Glamis is the largest off-highway vehicle (OHV) recreational area for sand dunes in the United States, measuring a 40 mile strip that's about 5 miles wide. Enthusiasts come from all over the world to "open up" their OHV and test its capabilities.
Marc Burnett did just that, as he gave the Team Hytiva crew a taste of his UTV's potential. He tirelessly spent the day taking us out on some adventurous rides. Roles were reversed as Marc also gave out some valuable pointers on how to operate behind the wheel. It is no wonder this epic area of sand dunes is a popular place to film movies.
Glamis is truly a one-of-a-kind experience for any OHV enthusiast, offering fans everywhere a taste of the Off-Road lifestyle and culture.
Gallery