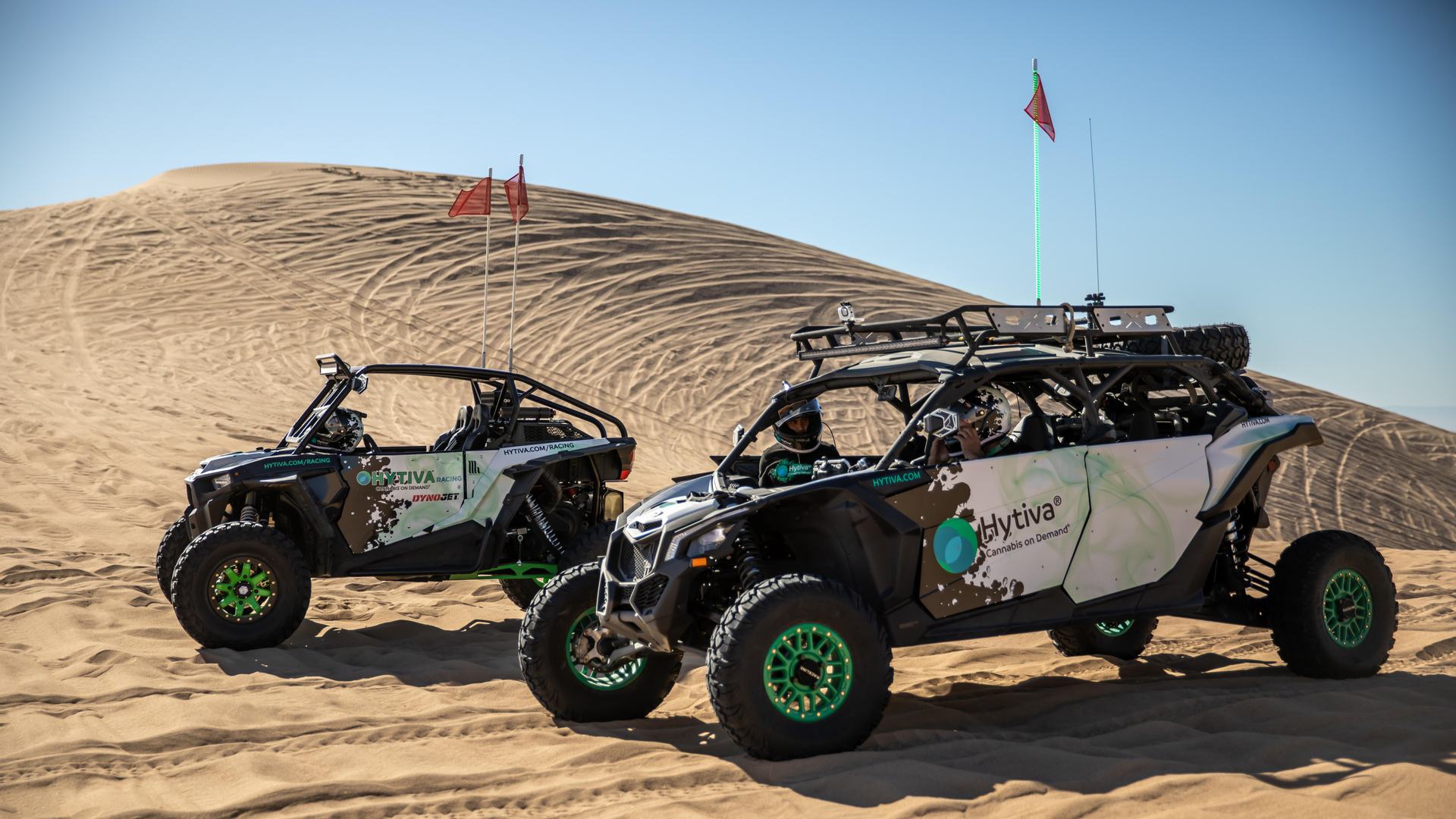 About Glamis Thanksgiving 2020
Team Hytiva celebrated Thanksgiving at Glamis Dunes, the largest and longest running off-highway vehicle (OHV) gathering in the United States. Enthusiasts from all over come to camp, cookout, and ride the 40 plus miles of sand dunes. Team Hytiva was thankful to make a presence at this OHV heaven, and to earn our driving stripes from a seasoned professional like Team Hytiva driver, Marc Burnett. The crew did their best to keep up with Marc over the winding dunes in their repsective Team Hytiva UTV. Nighttime is especially beautiful. The sand dunes glow with streaks of neon lights from the lit up OHV's. By becoming totally immersed in the Off-Road culture and lifestyle, Team Hytiva is showing that they're more than just another sponsor.
Glamis also has such hidden gems as therapeutic hot springs and huge RV sites. In Glamis North, cabins are available for the entire family. Last but not least they offer all the trails imaginable for motorcycles, ATV's, UTV's, and any Off-Road vehicle imaginable.
Gallery