in
Culture
These Blunted Tips are the Newest Nail Art Trend
A weedicure uses real cannabis leaves, so your nails surely look dope.
Posted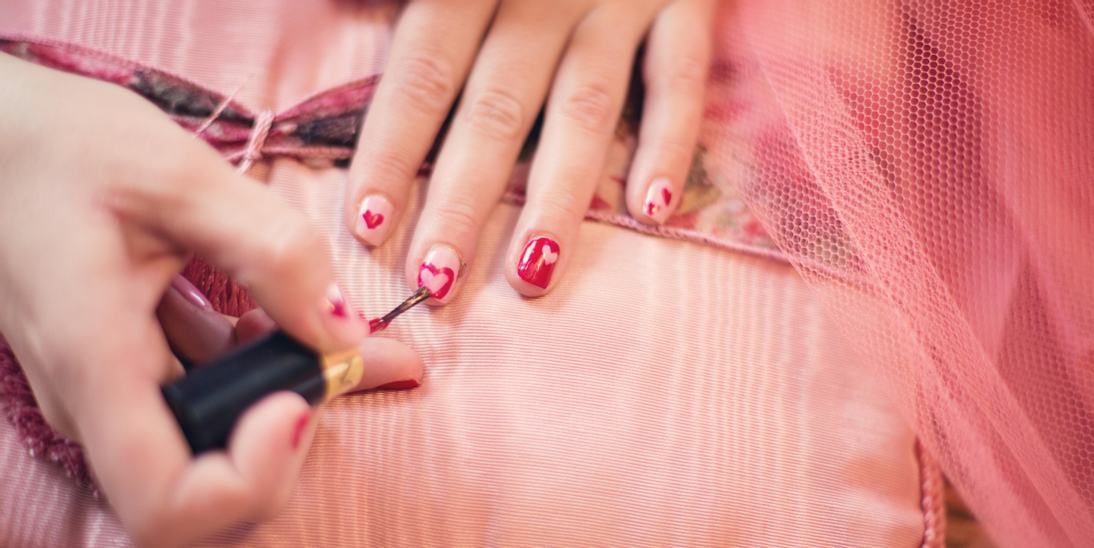 Some women like seashells glued to their manicures, others prefer a simple Frenchie. But for the women that attend all those cannabis conventions, seminars, events, celebrations, or just love the plant in general - they enjoy having designs that support their green love. It started with simple marijuana leaves being painted on nails – but a new trend began to pop up in states that've legalized medical and recreational consumption.
Instead of using "cartoonish" drawings of pot leaves, why not incorporate real leaves into the design?

Adding Cannabis to Acrylic
How's such a beauty feat accomplished? By adding bud to the acrylic powder.
"We just took a bud and broke it up small enough that it wouldn't be too lumpy, then mixed it with acrylic powder and green, gold, and orange glitter. It's the same process as getting an acrylic set with glitter tips, except with pot," a weedicure customer by the name of Kat told Forbes.

BYOW: Bring Your Own Weed
Currently, there are no nail salons that offer adding cannabis to a manicure using their own supply. Due to legal restrictions, anyone wanting a weedicure must bring in their own weed to use – and of course, it must be in a state that's legalized medical or recreational (and you must have your medical card if in a medical state).
Because of this, the charge of a weedicure isn't astronomical like one might believe. Prices will vary based on location and the policies of the nail salon, but overall one can expect to pay between $45-75 for a full set of acrylic nails incorporating cannabis. There are always extra charges for adding gems, glitter, or other additions to a nail set.
Discover More Fashion: Kushy Heels, Attire, and Exotic Wear for a Night in Las Vegas
Finding a Nail Artist
Currently, no nail salons specialize in weedicures. However, the best way to find a nail artist in a state that's legalized is simply by asking them! If they agree to allow cannabis in their facility and have no problem working with the plant, then you can bring in your own cannabis and let them create their magic.
Be Careful Sporting Cannabis in the Open
Nothing says "I Love Weed" quite like having it glued to the tips of your fingers. However, keep in mind, that if receiving a weedicure and proceeding to travel to a state that hasn't had it legalized (or if you don't have a medical card) then there is always the possibility of being cited for possession! Ensure you keep your nails within the borders of a legalized state.
Discover More Fashion: Scent-Concealing Luxury Handbags Making Way to Fashion Industry
Searching for Ideas
You can easily go to your favorite social media sites such as Instagram or Pinterest and search for hashtags such as #weednails or #actualweedinmynails. Since the process is similar to glitter acrylics, you can search for glitter designs and always add cannabis to the mix. There are a vast array of ideas out there, many looking far more posh than if simply paining on a few cannabis plants with green polish or a sticker. Women (and some men) have found weedicures to be the perfect fashion statement at events, turning heads and parting with an impressive declaration: "I love weed!".
Comments