in
Events
Cannabis and the 2022 Midterms: A Mixed Bag
Here's where states stand with cannabis.
Posted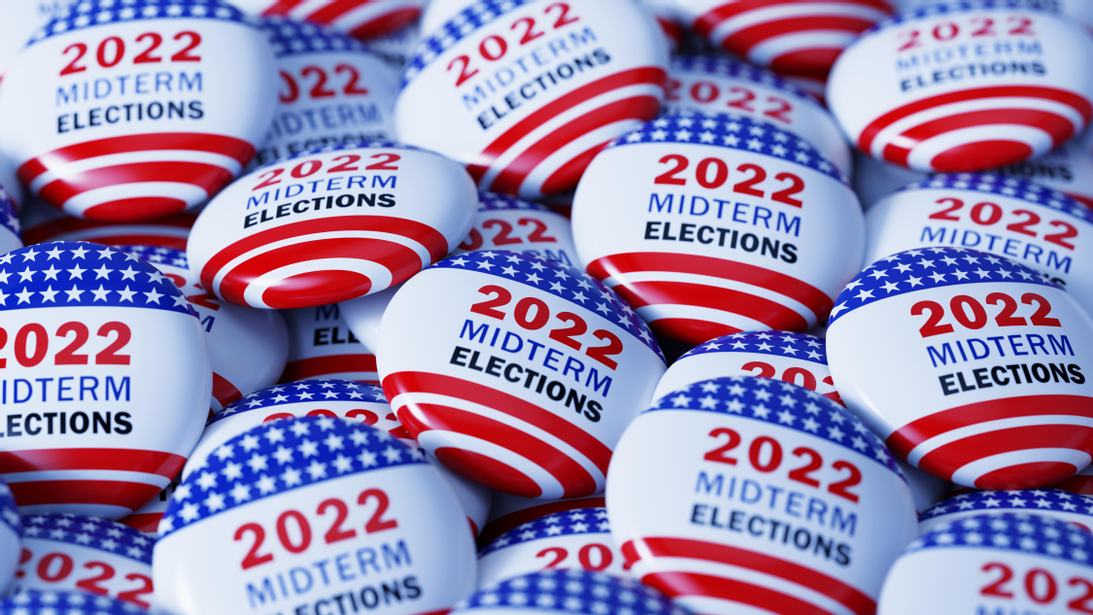 For Cannabis legalization supporters, the 2022 US Midterms elections offered mixed results. For once, the forward momentum of steady victories won by cannabis initiatives at the ballot box was slightly blunted, with legalization measures in three states failing to pass. However, Maryland and Missouri both agreed to legalizing adult-use, and a series of cities and towns in Texas, Ohio and elsewhere moved to decriminalize cannabis, creating additional momentum for larger reform in these states.
So how did things go on Election Day, and where does that lead cannabis? Let's find out, state by state.
Arkansas: As the first Bible Belt state to write medical cannabis into their state constitution in 2016, the infrastructure and grassroots support to push for adult use led to Arkansas Issue 4, which would have legalized sale and possession of up to one ounce of cannabis from licensed dispensaries (Currently, possession of less than 4 ounces is a misdemeanor, punishable for up to a year in prison and fines of up to $2500 for the first offense.). The campaign Responsible, "Growth Arkansas", helmed by former Arkansas House Minority Leader Eddie Armstrong, spent up to $12 million in radio and TV ads talking up the economic boost Issue 4 could bring to the state. However, the Issue had strong opposition from both state Senators and the outgoing Republican Governor Asa Richardson, and spending against the Issue was equally fierce. Ultimately, the Issue failed 56%-44%, with several activists mentioning they may try again with a different bill that which would include provisions absent in Issue 4 this time around, such as expungements and home cultivation.
North Dakota: Similar to Arkansas, North Dakota surprised many when it opted to legalize medical cannabis in 2016, where nary a poll had been taken before the victory. Yet despite the state's move towards eliminating jail time for personal possession in 2019, full cannabis legalization has proved a bridge too far ever since it was first proposed to the voters in 2018, and the 2022 midterms proved to be no exception. Run by "New Approach North Dakota", Statutory Measure 2 would have legalized personal possession of up to one ounce of cannabis, home cultivation of up to three plants, and set up the infrastructure for an adult-use industry by October 1st, 2023. However, Measure 2 failed 54%-45%. Whether another try will be made in the future is uncertain; "Yes on 2" campaign manager David Owen only would speak of "next steps" to AP.
South Dakota: Wait, wasn't adult-use legalized alongside medical cannabis back in 2020? Yes, it was, but a later ruling by the state's Supreme Court invalidated the victory. Because the initial ballot measure was ruled to have tied adult-use in with both hemp and medical, advocates were forced to renew the ballot again. This time around, support from the deep-pocketed "New Approach PAC", which funded the 2020 measure to the tune of $1 million, cut back on its support, and it also gave dedicated opposition such as "Protecting South Dakota Kids" a runway to raise just under half a million dollars and build a groundswell that led to the ballot measure being defeated 47%-52% with a deficit of 20,000 votes. To contrast, in 2020, it won by a margin of 30,000 votes.
Maryland: These routs, however, were tempered by the extraordinary success of Question 4, which carried all but one county and won 65%-34%. This writes the right to use and possess up to 1.5 ounces of cannabis and 12 grams of concentrates into the Maryland Constitution as Article XX, starting July 1st, 2023. The question also puts a two-plant cap on home cultivation. With former Baltimore Ravens offensive tackle and longtime cannabis advocate Eugene Monroe serving as the chairman of "Yes on 4" and strong support by key Democrats in the statehouse, it was highly likely this state would pass it. Now that it has, the clock has started for the MD legislature to create the infrastructure for an adult-use cannabis industry in the state.
Missouri: By a tighter but still decisive margin, Missouri voted to legalize adult-use cannabis 53%-47%. Starting December 8th, all adults above the age of 21 will be able to purchase cannabis from the state's existing medical cannabis dispensaries, who will be the only ones to sell to the market for the next year and a half. In addition, this ballot makes history for its expungement provisions; all cannabis offenders either in prison or on parole can petition the court to expunge their records of any misdemeanor or Class E/D felony that involved three pounds or less of cannabis. Home cultivation is allowed up to six plants.
Other Developments
Texas: Five cities in Texas voted to decriminalize over the midterms.
Michigan: Several towns voted to allow cannabis businesses within their districts.
Pennsylvania: John Fetterman, a well-known cannabis advocate, won the race for the US Senate in Pennsylvania.
Minnesota: The electoral results have made it more likely that Minnesota will make progress towards legalization. As current Senate Minority Leader Nick Frentz told Fox News, "I don't see [legalization] in the near or far future but it is what the majority of Minnesotans want, and it is coming."
Comments