in
Events
Bermuda Banned from Enacting Cannabis Legalization
Denied from moving forward, the country is stuck in advancing its cannabis intitiatives.
Posted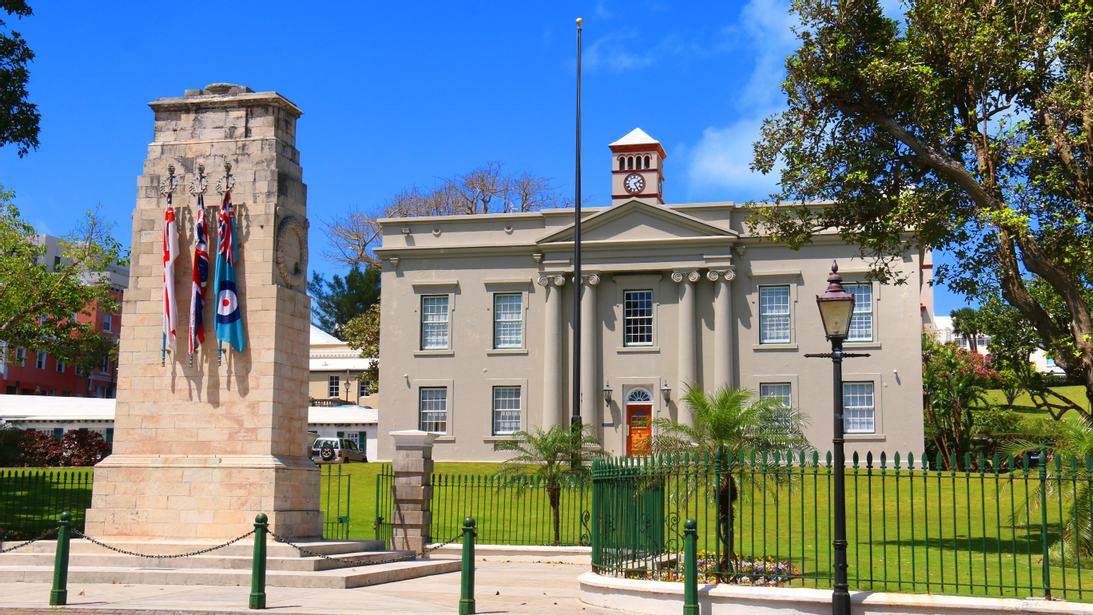 The British government has been in flux since the death of Queen Elizabeth and the collapse of Boris Johnson's administration, with some wondering whether various nations within the British Commonwealth may start to reconsider their political ties with the United Kingdom. As it turns out, cannabis may play a role in that decision, at least for Bermuda. After having finally passed the framework for an adult-use cannabis industry back in March, the British government refused assent for the legislation, saying that it defied international treaties — namely the 1961 UN Single Convention Treaty and the 1971 Convention on Psychotropic Substances — which the UK and its protectorates are subject to.
Of course, neither its own membership in the Commonwealth or its obligations as a signatory to the same treaties has prevented Canada from moving forward with legalization. These and other issues with Great Britain's decision has stirred talk of a constitutional crisis. Prior to the UK decision, Bermuda Prime Minister David Burt issued what sounded like an ultimatum: "If Her Majesty's representative in Bermuda does not give assent to something that has been passed lawfully and legally under this local government, this will destroy the relationship we had with the United Kingdom." However, the blockage of momentum for legal cannabis in the Caribbean is unlikely to contribute materially to a move for independence yet, according to observers. "[Local leaders are] testing the conventions and the constitutional practice, which links the UK to Bermuda in this case," Peter Clegg of England's University of the West told Inews.
How it Started
The move towards Bermudan cannabis reform began in 2016 with the Supreme Court's legalization of medical cannabis. This led to the Decriminalization of Cannabis Amendment Act in 2017, which decriminalized up to seven grams of cannabis per user. However, the legalization of medical cannabis led to problems, as patients were only allowed to consume one gram of cannabis a year and receive it as an import. While it was later raised to 2000 grams, it was still hardly ideal, leading the island nation to consider creating its own homegrown product. That bill, the Medicinal Cannabis Bill, detailed how a centralized administrative body, named the Medicinal Cannabis Authority, would oversee all the facets of medicinal cannabis treatment, from cultivation to imports and testing. This bill was initially drafted in 2019, and eventually died in the senate by a one-vote margin.
Bermuda's Cannabis Licensing Bill, which moves the needle further towards adult-use, was prioritized in 2020 by Bermuda's Progressive Labour Party, passing finally in March 2022. As a UK territory however, Bermuda must receive royal assent before it can attempt to ratify such a law. In blocking the law's passage, Britain's move echoes a similar denial it issued to the British Virgin Islands in 2020, which had also legalized cannabis as well. However, intervention in the political decisions by the UK in their territories tends to be exceedingly rare. For instance, in 2018, Prime Minister Boris Johnson refused to intervene when Bermuda banned same-sex marriage.
The Continuing Struggle
This uneasy balance between nations and the alliances and confederations they are beholden to continue to confound and even undo progress in cannabis reform. Germany, for instance, not only has to contend with UN treaties, but various European Union agreements which apparently restrict member nations from breaking from cannabis prohibition orthodoxy. The Schengen agreement, as well as a 2004 Council of the European Union framework decision, for instance, insist on criminal penalties and efforts to curtail psychotropic substances. This has slowed the otherwise fast-track to cannabis legislation initially promised this autumn.
As for Bermuda, while frustrations are high, Bermudans are stuck with the UK's refusal for now. "There might be a court case, but that will take some time. So there are no easy avenues for the Bermuda government to get around the UK decision," says Clegg. However, it appears that Bermuda are not finished in their quest to reform cannabis for their citizens "Disappointing but not surprising, given the confines of our constitutional relationship with the UK Government and their archaic interpretation of the Narcotic Conventions", said Bermudan Attorney General Kathy Lynn Simmons, adding "The Government of Bermuda intends to continue to advance this initiative, within the full scope of its constitutional powers, in keeping with our 2020 General Election Platform commitment."
Comments