in
Health
How to Start a Conversation about Cannabis with your Doctor?
Here's a few tips when consulting with your doctor regarding cannabis use.
Posted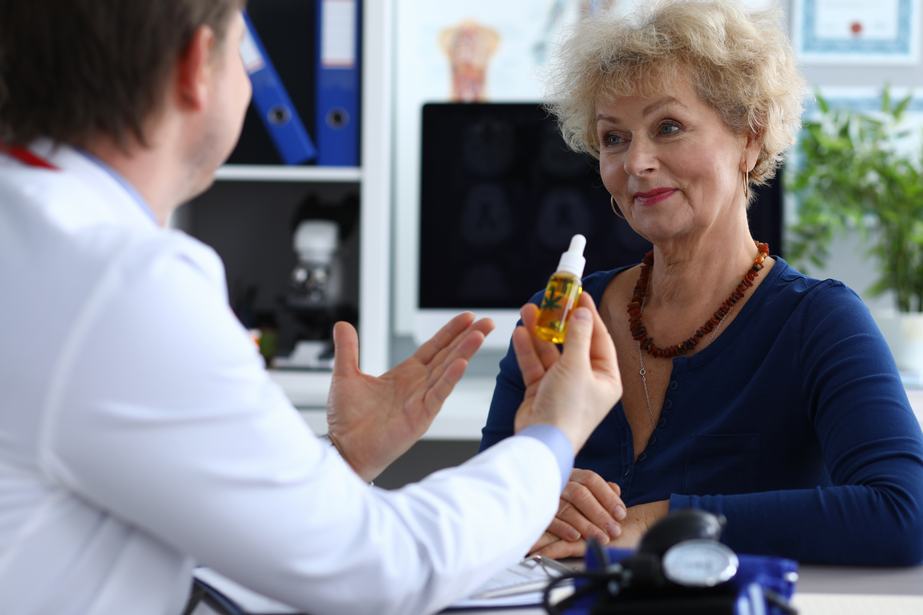 Some of us fear the prospect of confronting our doctor about cannabis. We don't know if they'll support its use or condemn it. Will they would be wise enough to recommend a cannabis license or shoot down the idea while throwing other prescription drugs at you? Learn this simple trick to start a conversation with your doctor – ask the right question first.
Keep in mind that it's a good idea to address this issue with your specialty doctor and not your family doctor or general practitioner. Be sure the condition you seek to treat with cannabis is supported by your state.
Ask the Right Question First
When a relative of mine confronted her doctor about cannabis, she brought me with her because she had no idea what to say. It was as simple as bringing forth the mere question:
"Doctor, what is your perspective on cannabis use to treat medical conditions?"
He raised his brows, not quite expecting the query, but he answered it sincerely. He said that he didn't know much about whether or not it works for everyone, but he was sure that some people experience benefits from using it.
If it's a Positive Answer, Ask if You're a Likely Candidate
Once I knew he didn't condemn the plant, I could then ask the next important question:
"Do you think she could be a candidate to try cannabis?"
This was my relative's cancer doctor – and yes, he nodded and said if she wants to try it for pain or appetite, he didn't mind recommending she get her license. I then went on to ask if he thought it might help shrink tumors for which he admitted to not knowing enough about the plant to have an answer.
It was painless – as simple as asking an open-ended question to help us evaluate whether or not we wanted to keep the doctor she had (she had already decided she wanted to try cannabis, she just wanted to do it legally and needed to be sure her doctor agreed).
But what if he hadn't been so understanding? What if your doctor is against its use altogether? This is why you must ask your doctor about their opinion of it first before jumping into asking for a cannabis license.
If it's a Negative Answer, You've Got Options
Let's say I had asked what the doctor's perspective was and he told us that it was dangerous – that there were not enough clinical trials to be sure if it has any positive effects. On top of that, it wouldn't be wise to try it with the condition that my relative wants to treat.
Now what?
Never fear. You have options. Remember, you're paying the doctor to help you – not the other way around. You can either
Stop the conversation there and finish the appointment.
Say you've watched friends or family members give it a try and it has worked for them (if this resonates with you). Evaluate what he says next.
Say you don't fully understand and would like him to explain his opinion a bit more.
Then based on the conversation, you can assess whether or not you want to continue care by that doctor.
Get Your Cannabis License
Once you've found the right doctor that believes cannabis should be an offered alternative, you can follow your state's instructions on how to get that official license. If you're currently searching for a doctor, you can access cannabis-friendly doctors by visiting either CannabisClinicians.org or MarijuanaDoctors.com.
Have you asked your doctor about cannabis? What did they tell you? We're curious! Share your experience with us in the comments below!
Comments