in
Health
Cannabis and Autism
Taking a look at how the plant can help improve the lives of the autistic.
Posted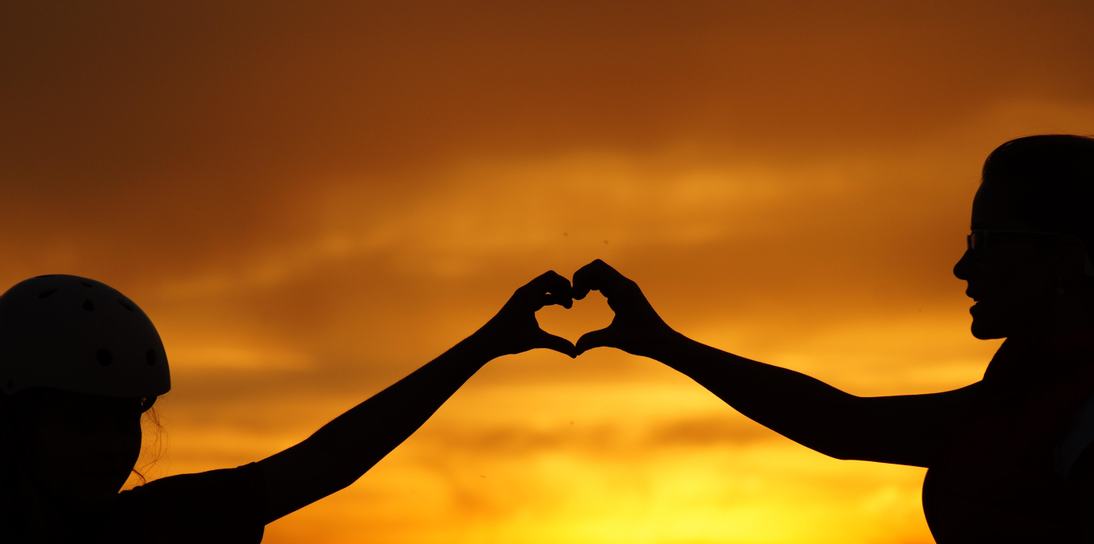 Autism is a mysterious disease. Nobody knows what causes it, though we have some indications and are starting to learn more about it. We're also learning more about how to cope with it, and this is where cannabis comes in.

Facts About Autism
We call it by the name Autism Spectrum Disorder because the disease does not present uniformly among all those it affects. There is a very wide variation on the challenges each person with autism, and their families, deals with.
Autism affects the body, mind, and depending on severity, every part of daily life. Along with possible epilepsy, psychiatric disorders, and physical mobility problems, there can also be sleep disorders and gastrointestinal problems that plague the victim through their entire life.
Things that characterize autism:
Limited or challenged social skills.
Repetitive behaviors.
Speech problems; relying on nonverbal communication.
Self-injurious behaviors.
Along with continual behavior therapy, autistic kids are usually treated with a variety of pharmaceutical medications with dosages continually tweaked and modified to get the best possible quality of life for the child.
The autism rate for the United States is 66 cases per 10,000 studied.[1] The highest rate among nations is in Japan where there are 161 cases per 10,000 children. On the low end of the top ten highest autism rates by country is Portugal with 9.2 cases per 10,000 children studied.
The Centers for Disease Control and Prevention (CDC) provides the following facts[2]
About 1 in 68 children has been identified with autism spectrum disorder (an independent survey says 1 in 45)
ASD is reported across all racial, ethnic, and socioeconomic groups
ASD is 4.5 times more common among boys than girls
We will examine how cannabis is being used for autism currently and what treatments may be coming but let's look at the conventional methods of treatment first.

Conventional Therapies for Autism
Behavioral therapies form the core of treatment for autistic children along with medications. Medications are used to treat problems such as aggression, severe tantrums, self-damaging behavior.
Top behavioral therapies:
The Lovaas Approach
The Early Start Denver Model (ESDM)
Pivotal Response Treatment (PRT)
Greenspan Floortime Approach
Verbal Behavior Therapy
These techniques help parents and autistic children meet at the point of development of the child while encouraging them to grow and develop in directions they need to function better.
Pharmaceutical medicine provides a number of solutions that have shown improvement in autistic childrens' lives.

Drug treatments for autism[3]
Risperidone – treats aggression, irritability, and temper tantrums in autistic children ages 5 to 16
Olanzapine (and other anti-psychotic medications) – treats serious behavioral disturbances in children, including autism. Autism is not an FDA listed disorder for anti-psychotics but many doctors prescribe them "off label."
Fluoxetine (and other anti-depressants) – treats anxiety and depression. Can help reduce or eliminate repetitive, ritualistic behavior.
Anti-convulsants (carbamazepine, lamotrigine, topriamate, valporic acid) – reduces number of seizures
Methylphenidate (Ritalin) – treats inattention and hyperactivity
Many of these pharmaceutical treatments dramatically improve symptoms from autism, improving the lives of not only autistic children but also the families that care for them.
Over time combinations of these treatments can have an effect on how the child develops into an adult, with many kids growing up to be functioning adults in society.
We are examining how cannabis can be utilized to achieve these same or similar outcomes while possibly avoiding some of the lingering side effects that accompany general pharmaceuticals medications.

Cannabis as an Alternative Treatment
The advantage cannabis has as a treatment for autism at this moment is that it is not approved by the FDA as a valid medical treatment. This may seem contrarian but the lack of government oversight is providing freedom for pioneer parents and practitioners to find working solutions.
Cannabis is approved in a number of states for medical treatment of certain illnesses and conditions. Autism is not included on any of the states' lists. Part of the reason autism is not included on the states' lists of cannabis-treatable conditions is that many autistic patients are children. States would effectively be authorizing cannabis use for minors.
Some states provide case-by-case exemptions for autistic children to use CBD oil as a treatment after parents petition for it.
Parents of autistic children who research cannabis and its benefits quickly conclude that it is worth trying especially when they learn a child can benefit from cannabis treatment without getting 'high.'
Two major compounds found in marijuana, cannabidiol (CBD) and tetrahydrocannabinol (THC), provide the most medical impact and we will focus on these two.
THC is the compound that, when heat is applied to THCA and it is ingested, it gets you high. There are a number of other cannabinoids and terpenes that are interesting within the cannabis that also provide combined and ancillary benefits but let's focus on THC and CBD for now.
THC has to go through a process of decarboxylation from its original form THCA before it can interact with the brain and make you high.
There are countless combinations of cannabinoids and terpenes available for any desired effect. The same applies to combinations of CBA and THC. CBD has no intoxicating effect. CBD will not make you high. If you consume pure CBD oil from a cannabis plant it is the equivalent of taking a vitamin.
Pure CBD oil has shown to relieve hypersensitivity to noise, physical sensations, and smells, which can act as triggers to self-injurious or hyperactive behavior in autistic patients. Some states allow children to take CBD oil on a case-by-case basis for relief from chemotherapy symptoms.
The Autism Research Institute found that autistic children found relief from a number of symptoms, including self-injurious behavior, aggression, anxiety, panic disorder, and tantrums.
The top three most difficult autism symptoms to deal with:
Self-injurious behavior
Aggression
Tantrums
CBD is a wonder drug of sorts in the wide variety of illnesses it treats and cures. Cannabis has been used since 1843 for its anti-convulsive properties. Now CBD in cannabis is being rediscovered for its healing properties.
By controlling the ratios of CBD to THC, practitioners and parents can customize the administration of CBD to the needs of each individual patient. This is a level of customization rarely seen in general medical practice.
Discover More: Treating PTSD with Cannabis

Cannabis Success Stories Treating Autism
A growing number of documented cases show the potential benefits of cannabis and CBD oil for treatment of autism.
CBD treats autism: A case in Puerto Rico involving Kalel Santiago, a 9-year old who fought cancer as an infant and then was diagnosed with autism at age 3, had not spoken his entire life. His parents treated Kalel with hemp oil that contained CBD. Two days later he said his first words ever.[4]
THC treats autism and Dravet Syndrome: Another case involved a 4-year old in Detroit with autism and dravet syndrome. The boy did not communicate and was very hyperactive and obsessive compulsive. He had no comprehension and attacked those around him. This boy was treated with a CBD/THC combination that was higher in THC content than normally seen. The same day the CBD/THC oil treatment began, the child calmed down and was able to sit still and communicate, cry and hug and listen. He continues to advance cognitively.
CBD treats a boy with autism: A mother, the author of Somebody's Daughter, documented treatment of her autistic son with Marinol, a synthetic form of cannabis. She switched from that to an edible form and then to tea. Her son went from self-injurious behavior like banging his head against things to now riding a bike.[5]
CBD oil treats autism: In another success story a mother treated her autistic, epileptic son with cannabis edibles while she moved up the waiting list for Charlotte's Web CBD oil. The treatment eliminated the boy's physical aggression toward himself and his younger brother and the family can function again. [6]
At the time of this writing the Shaare Zedek Medical Center in Jerusalem has begun researching treatment of autism with CBD. The hope is that the research will confirm what many parents have already learned through their own desperate experimentation – that compounds from the cannabis plant abate and heal symptoms of autism.

Controversies & Complications
Parents wanting to treat their autistic children with cannabis face an uphill battle because cannabis itself is still a controversy. Part of the reason is that despite the positive anecdotal evidence out there, a strong cultural bias still exists against marijuana because of the "War on Drugs" propaganda.
Research is currently being conducted in the United Kingdom and Israel on the anti-seizure effects of CBD. As more scientists confirm what parents of autistic children already know, it will become easier to seek and obtain cannabis derivatives as a treatment.
At the heart of the issue is a lack of education and lack of research across the entire spectrum, from the medical community to government to the general public. As the research grows many parents hope the message of the great health benefits of cannabis will reach a willing public.
Most people are only familiar with cannabis from the recreational standpoint and to suggest giving some form of cannabis to a child engenders visions of kids taking bong hits and being lazy. Telling people that you administer cannabis to your child may get you some strange looks.
It comes down to understanding that the children are not smoking a joint but that they are ingesting an isolated compound extracted from the plant, a compound that cannot intoxicate them.
Cannabis' presence as a Schedule I narcotic on the DEA's list also provides complications. The Drug Enforcement Agency of the United States maintains a schedule of harmful substances and chemicals that supposedly ranks them by their potential degree of addiction and harm.
Here is a list of current Schedule I drugs
Heroin
LSD
Marijuana
Mescaline (peyote)
MDMA (ecstasy)
GHB
Psilocybin (psychedelic mushrooms)
Methaqualone (Quaalude)
Khat
Bath salts
According to the DEA, Schedule I means the drug has a high potential for abuse and has no accepted medical use.
In the case of marijuana, as many are learning, the government is slow to move and uninformed. Cocaine and various form of opiates are part of Schedule II. So according to the DEA, marijuana is more harmful than cocaine and opiates.
Another issue parents of autistic children face are the charlatans, promising miracle alternative cures to desperate parents. Parents of children with ASD want so badly to have a normal child that they will try almost anything to find a cure. In many cases, much of what these practitioners is useless with no proven medical evidence of success.
To jaded parents of ASD kids and other in the autism industry, cannabis treatment forms can be viewed with a skeptic's eye. Marijuana is still on the DEA schedule of harmful narcotics. There is not much research surrounding the benefits. The FDA has not approved any form of cannabis treatment to date. It is easy to see why the general public would look askance at cannabis as a treatment.
Cost can be an issue as well. An ASD child can cost a parent $4 million over the life of the child for medical care, treatment, medications, equipment, etc. With a 1 ounce bottle of Charlotte's Web CBD oil costing $75 and rendering roughly twenty doses, costs can escalate quickly.
And since CBD oil is not approved by medical insurance plans, anyone purchasing it for their kids will pay out of pocket. In often already-strained household budgets because of medical care, adding another $75-$150 monthly expense can have a significant impact.
There is no easy answer at this moment for parents of ASD children. It is a lifelong struggle that is managed the best ways we know how at the time. Fortunately for many families the promise of cannabis treatments in the form of CBD/THC combinations is opening a new world of opportunity and quality of life for both ASD children and their parents alike.
Learn More: 10 Undesirable Side-Effects of Cannabis + Remedies
---
References
Comments