in
Events
Four Ways the Cannabis Research Act Changes the Game
Find out what this bill does for cannabis.
Posted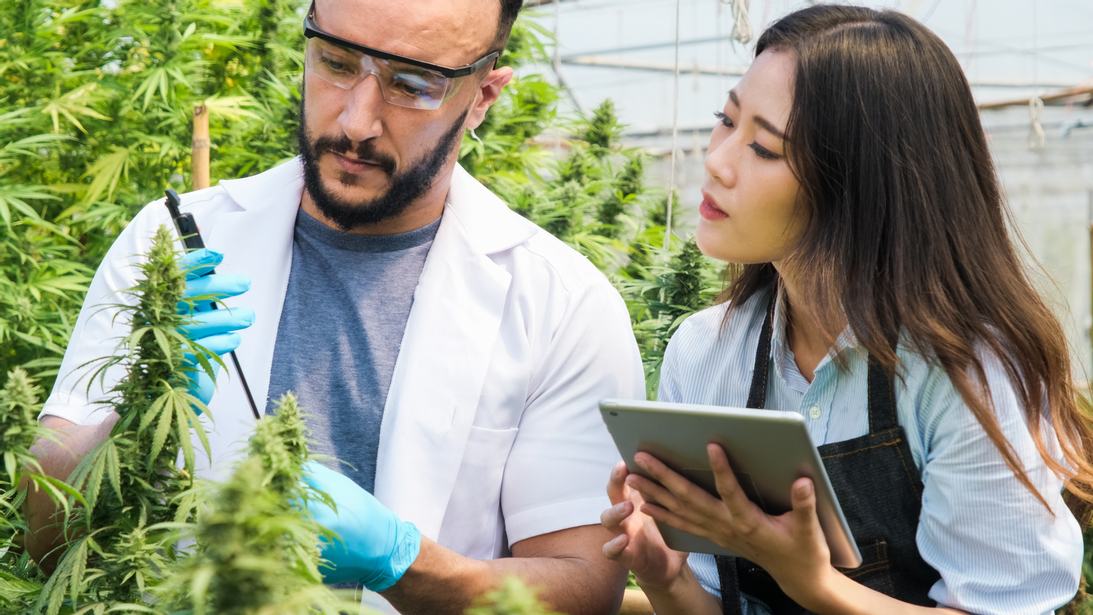 While most of those following cannabis legalization are more interested in whether they'll be allowed to legally kick back with a preroll the same way people might with a Mai Tai or a glass of wine, a seemingly modest cannabis research bill, passed by both houses of Congress and signed without much fanfare by President Biden, may move the needle even further than its scant reporting might indicate. Formally titled the Medical Marijuana and Cannabidiol Research Act, or HR 8454, this bill is the first standalone cannabis reform bill ever to be signed into law since the beginning of the War on Drugs in 1971. And while its own basic stated purpose to "establish a new, separate registration process to facilitate research on marijuana" isn't necessarily rescheduling per se, it lifts the floodgates to serious work that, alongside with the Department of Health and Human Services' (HHS) recent exploration into the Schedule I status of cannabis, will lead to the prohibition dam finally breaking.
So what can people in the industry and people who love cannabis expect from this bill? Here are the most exciting provisions that we can expect going forward with this legislation locked and loaded.
It Speeds up the Pace of Approvals
For decades, academic researchers wishing to access cannabis have needed to traverse a labyrinth of approvals from multiple authorities. Under this new bill, researchers now go to the HHS and the National Institute of Health to present their protocols, after which the Attorney General has 60 days to approve or deny their application. While this still involves bureaucracy, it's light years better than the onerous procedures researchers typically face in studying Schedule I substances, which can take months, if not years, to complete. Moreover, they don't have to go back and forth with the DEA over changes they make to their research protocols along the way. (However, the DEA will still oversee the approval process, for both researchers and suppliers.)
It Allows Credentialed Researchers to Grow Their Own
For decades, researchers were restricted to examining cannabis grown at a federal farm at the University of Mississippi. The flower's quality is notoriously poor, and even though the DEA has approved two new facilities to grow it, they aren't operational yet. Under the new bill, medical and osteopathic schools, manufacturers, facilitators and other credentialed institutions, can now grow their own cannabis, pending their licensure by the US Attorney General. This gives such organizations opportunities to create and test their own products.
It Paves the Way for Third-Party Research on Commercial Products
However liberatory the prospect of cultivation may be for some researchers, others would like to research the products currently being sold in dispensaries, but are barred from doing so because they might lose their federal funding working with illegal product. Unfortunately, a section of the bill that would have allowed for this was stricken down. It ends up punting to the HHS, which will advocate for such studies to commence. With the arrival of the HHS, researchers now have a powerful bureaucratic ally in their quest to eventually and conclusively answer vital questions about cannabis products.
It Strengthens Free Speech Protections for Physicians
Physicians have always been protected by free speech when recommending drugs like cannabis for their patients — this was the basis for California's groundbreaking Prop 215 back in 1996, after all. This new bill allows even greater leeway for physicians to speak openly and honestly about cannabis to their patients. According to the National Law Review, this portion of the law "arguably signifies an official pseudo adoption by Congress and the administration of state-legal medical cannabis programs." Consequentially, the era of Just Say No grows fainter and fainter.
As of the time of this writing, whether broader federal reforms come from this Congress before the clock runs out remains to be seen. But there was a time when passing even a bill like this was unthinkable. And it sets the stage for a day when legal, safe cannabis will be available for anyone who wants it.
Comments