7 Strains Every Guy Should Try in Las Vegas
One of these might be "the one" for you.
Posted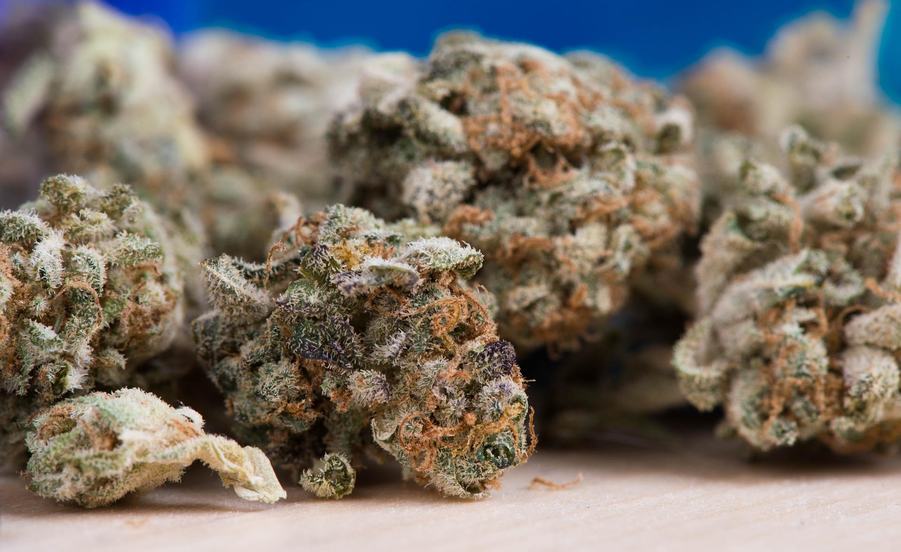 Las Vegas is a city that takes more than just one visit to fully appreciate. There are millions of things to do, hundreds of shows to see, and lots of intriguing people to meet – making it a fun place to experiment in trying different cannabis strains.
This list is comprised of strains that will help enhance the evening, and gentlemen will enjoy their effects whether going out with friends or on one's own terms.


Sour Diesel – Pump You Up
It's a popular one that connoisseurs must try and veteran smokers continue to turn to. Not only does Sour Diesel enliven your mood and put a bounce in your step, it's known to eliminate depression, tension in both mind and body, rid of fatigue, and perk up your appetite. In Las Vegas, it's the go-to strain for having a stimulating adventure, partying, exploring, bar hopping, and everything in-between.
Discover More: Light Up for these 5 Extreme Attractions: Vegas Adrenaline Rushes
Lemon Skunk – Guy's Night
You might feel an excited buzz thrumming through your veins after consuming this one, but it's been known to be a creeper so tread lightly. Its effects are felt on a physical level, but it's the cerebral effects that make this one a keeper. Creative thoughts lead to bold planning for the night, and dialog to remember.
Fire Alien Kush – Concerts & Games
Many reviewers have dubbed this strain a "perfect" hybrid in its effects on both the body and brain. It will relax the muscles and joints without sedation and keep the mind floating – a nice effect for listening to music or zoning in on a game.
White Romulan – Dinner & Dive
A boost in appetite followed by a euphoric head and body high that keeps the mind happy, the conversation stimulating, and the body relaxed. This strain's been described in multiple reviews as a good one to try if you've built a resistance or are simply a veteran consumer, the effects being powerful. You'll want to zone out as the stone begins to creep towards the end, so live entertainment may become appealing.
Discover More: 10 Free Shows & Entertainment for the Wandering Stoner
Blueberry – Lounge & Tap Out
Its high slowly turns into a stone, so relaxing in a VIP section or in a hotel room should be in the plans later before turning in for the night. It's commonly used to reduce pain and stress in the medical community, but can be used recreationally for its high THC content, so a relaxed night out while getting treated like a king is far more enjoyable both mentally and physically.
Devil's Lettuce – Tension & Stress Control
The light cerebral activity this strain creates is a nice addition to the stress and pain relief Devil's Lettuce provides its consumer. If you're a businessman that needs to forget about work and wind down, a strain like this one should be on the agenda. It provides full-body relief, relaxing muscles and joints while killing the stresses that float in your mind and replacing them with focus and euphoria. Though mostly indica, the little bit of sativa genetics will have your mind humming with interesting thoughts.
Scott's OG – Veteran Adventure
If you're a vetran smoker and are looking for something potent enough to affect you in Las Vegas, Scott's OG will provide a carefree high that keeps you going throughout the night. A tingling sensation will spread throughout the body while keeping the mind in a state of contentment. It will reduce anxiety, readying you for intriguing conversation and meeting new people.
Discover More: 6 Places Guys Should Check Out in Vegas