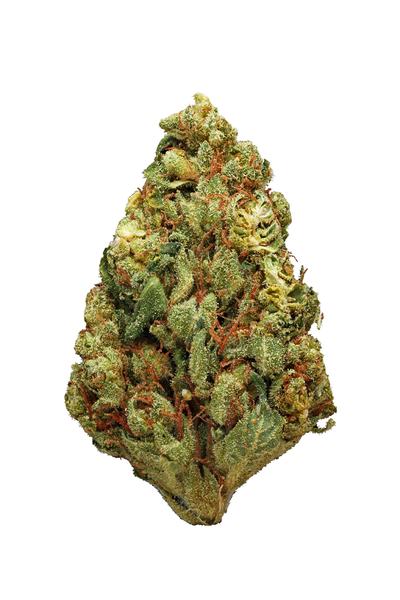 ---
Вкус и запах
Эффекты
Подходит для
О гибридном сорте
Buddha Tahoe is a hybrid cannabis strain that hits fast and hard with an uplifting euphoria, clearing the mind and often bringing giggles, according to those who have tried it. When you look at the nugs the color pattern is striking. Broad, bright green leaves mix with lime hues and orange pistils all under a resinous layer of syrupy trichome crystals. An impactful favorite, Buddha Tahoe came from Big Buddha Seeds using an OG Tahoe Kush parent. This fantastic creation won 3rd Place indica at the 2011 Cannabis Cup. When you first open the packaging, you will immediately notice pungent aromas mixed with citrus and dankness. The flavor profile is similar being citrusy and dank with earth and pine coming through on the exhale.
This strain is notably powerful and long lasting with THC levels usually registering at 20% or higher. Linalool measures extremely high among its terpenes while humulene and caryophyllene are also prominent.
---
Genetic Родословная
---
Часто задаваемые вопросы около Buddha Tahoe
What is Buddha Tahoe?

Buddha Tahoe is an award winning balanced hybrid strain.


Where does Buddha Tahoe come from?

Buddha Tahoe is a backcross of OG Tahoe Kush.


What does Buddha Tahoe smell like?

Buddha Tahoe has a dank aroma with classic kush scents and citrus notes.


What does Buddha Tahoe taste like?

Buddha Tahoe has a pungent dank taste that starts with a flavor of sweet citrus but turns more herbal and of pine mixed with spice on the backend.


What color does Buddha Tahoe have?

Buddha Tahoe has bright green leafy buds that are dense and shaped like a rounded spearhead. Its highlights range from yellows to darker greens with fiery red pistils.


What effects does Buddha Tahoe have?

Buddha Tahoe has been said to have mood enhancing effects that make users happy and put them in a state of euphoric bliss. Many say that as they feel relaxed they dont become too tired.


Is Buddha Tahoe an Indica, Sativa or Hybrid?

Buddha Tahoe is a balanced hybrid strain.

---