in
Travel
Incredible Music Venues for a Hytened Experience
Each genre can be found in Vegas, along with the perfect ambiance & crowd.
Posted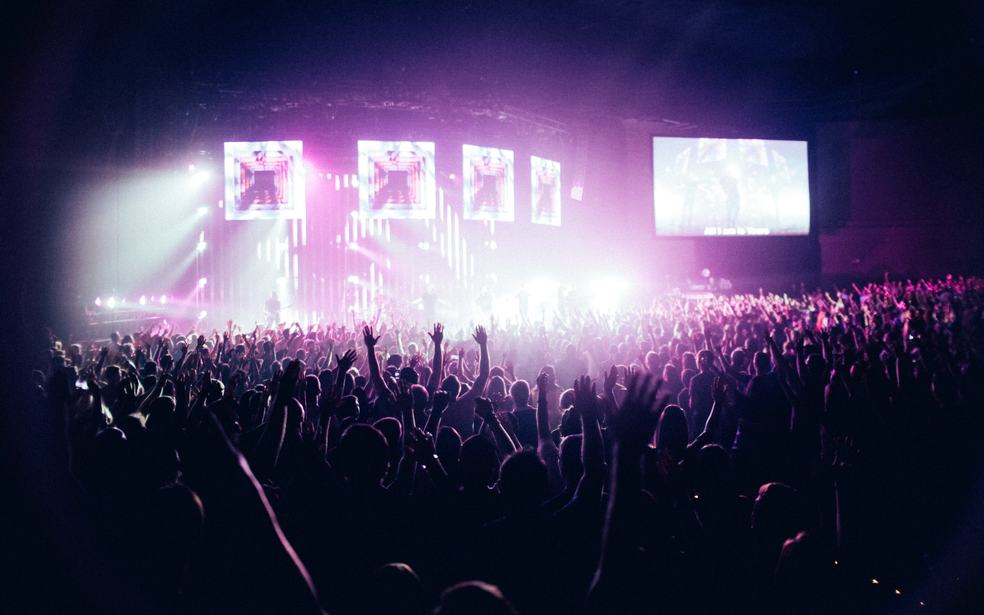 Music is far more delicious to listen to after smoking a calming but mentally stimulating sativa. One that lifts the spirits so dancing comes easier while expanding the mind into a deeper, more astute state of consciousness. Lyrics are better understood, the beat can be hypnotizing, and relating the music becomes an adventure in discovering one's own self.
They say music is the language of the soul – so that must mean Vegas is your ultimate polyglot. Here are the venues you shouldn't miss out on based on your preference of music. And don't forget to take a few tokes of your favorite greenery before seeing your favorite music artists.

Classical, Opera, Plays, Musicals: The Smith Center
This world-class performing arts center is perfect for an elegant evening of entertainment. Its architecture was designed with the venues of concert halls from all across America kept in mind, along with the world's finest opera houses. It can be compared to the Musikverein in Vienna or the Palais Garnier in Paris. Performances such as The Phantom of the Opera, A Midsummer Night's Dream, multiple Broadway shows and even Disney productions have all had their share of time in the Smith Center.
Discover More: 5 Strains for Mind-Altering Sound Bath Experiences

Country: T-Mobile Arena
While hosting multiple events from UFC fights to Billboard Music Awards, the T-Mobile Arena is known for the multiple country singers and bands that have graced its stage. This venue offers premium seating from luxury suites to the terrace table- there's a view for every budget. Singers such as Tim McGraw & Faith Hill have performed here. However, the T-Mobile Arena isn't the only place you'll find country music. The Orleans Hotel & Casino along with the Hard Rock Hotel & Casino also enjoy adorning their stages with country folk.

Hip Hop & Rap: MGM Grand Garden Arena
Chris Brown, OT Genasis, Linkin Park, J. Cole… The MGM Grand Garden Arena not only hosts sporting events, but a plethora of popular hip hop artists that bring their tour to Las Vegas. This immense arena offers seating surrounding a centerstage, with lively crowds and excellent lighting – perfect for taking a toke and enjoying some hot beats & dope lyrics. You might as well stay at the MGM hotel and casino if seeing an artist here. The Cosmopolitan is also a great venue to catch a hip hop/R&B artist touring in Vegas.

Latin: Buffalo Bill's Star of the Desert Arena
The perfect environment and ambiance to grab a seat for your favorite Latin music groups, Buffalo Bill's doesn't just host rodeos! You'll find Los Lonely Boys, Margarita La Diosa De La Cumbia, and even La Original Banda El Limon performing here at the Star of the Desert Arena. If you're looking for the American cowboy experience while in Las Vegas, Nevada, Buffalo Bill's will gladly set the mood right. Caesars Palace has also been known to host Latin musicians such as Enrique Iglesias and Gloria Trevi.

Rock: Hard Rock's The Joint
What better venue to rock out to some rock music than the Hard Rock in Las Vegas? Their venue named "The Joint" seats 4,000 people with a stage meant to blow your mind away. The colorful lights and booming sound system will make you want to head bang and unleash your inner animal as you rock out with your toke out (we don't actually recommend smoking in any of these venues only because of legalities). From Journey, Warp Tour, Third Eye Blind, and Apocalyptica… you'll find various rock groups from all sub-genres here at The Joint.

Pop: Planet Hollywood's Axis Theater
Britney Spears, Jennifer Lopez, Backstreet Boys... Yes, these badass pop stars perform at Planet Hollywood's Axis Theater which is colored a lovely shade of indigo that'll sooth your soul. The stage is well equipped for fantastical light shows that seemingly blend the crowd into the stage, and this venue's smaller-than-normal seating area (for a Vegas show, that is) is the perfectly intimate place to enjoy a few drinks, a few puffs, and to sing along to your favorite pop artists' hits.
Did You Know: Music Will Help Your Weed Grow to Its Full Potential: The Research
These venues are just the tip of the ice burg when it comes to Las Vegas music performances. Nearly every casino found on the strip has their own theater/arena/showroom – so check out as many listings as you can during your time of stay in order to fully enjoy the experience of Vegas entertainment.
Comments