in
Cooking
Creamy Reefer Wheels
These easy cannabis-infused pinwheel recipes satisfy the munchies and are great finger foods for social gatherings.
Posted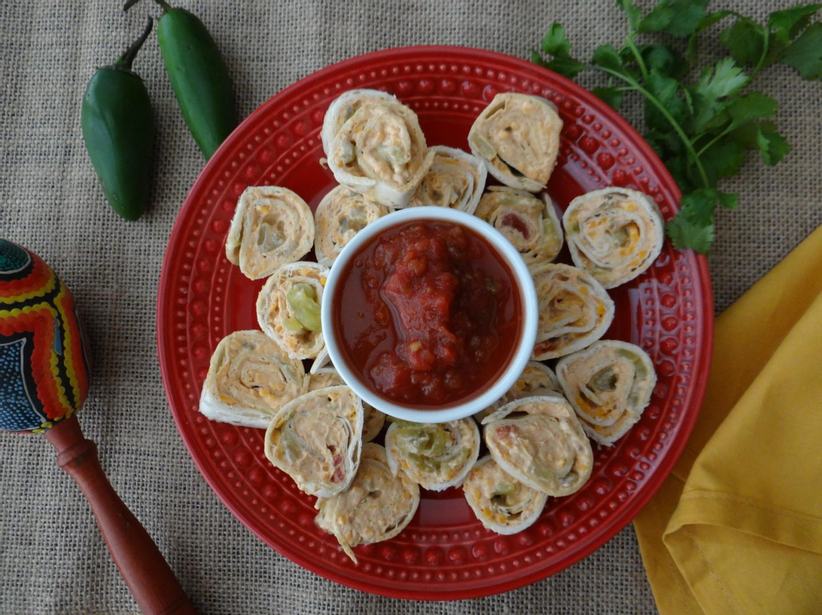 What could be better than cannabis-infused finger foods? They satisfy cravings quickly and will make the day seemingly better once the effects kick in. Below you'll find five differing flavors to choose from when making your pinwheels, just be sure to have some tortillas and Canna Cream Cheese on hand! Don't be afraid to experiment and add or subtract any ingredients based on your own tastes.
Ingredients Needed:
8 ounces Canna Cream Cheese, softened at room temp.
10 10-inch tortillas of choice
*Note: Potency of Tortilla Reefer Wheels depends on potency of Canna Cream Cheese & other infused ingredients used.
For Fiesta Reefer Wheels:
½ cup sour cream
¼ cup picante sauce
2 tablespoons taco seasoning
½ teaspoon garlic powder
4 ounces chopped green chilies
1 cup shredded cheddar cheese
½ cup sliced green onions
Salsa
For Salami-Olive Reefer Wheels:
1 pound thinly sliced hard salami
1 cup chopped olives
1 cup spinach
For Strawberry Cream Cheese Reefer Wheels:
1 ½ cup fresh, diced strawberries
1 teaspoon cinnamon
For Cheddar Bacon Reefer Wheels:
1 cup cheddar cheese
½ cup Baked Bud Bacon (or normal, cooked bacon) crumbled into bits
1 tablespoon dill weed
1 tablespoon parsley flakes
1 teaspoon garlic powder
1 teaspoon onion powder
For Italian Reefer Wheels:
1 cup diced pepperoncinis
½ pound sliced deli ham or prosciutto
½ pound sliced salami
1 6-8 ounce package of pepperoni
Materials Needed:
1 large mixing bowl
Mixing spoon/spatula
Large baking sheet
Saran wrap
Prep Time: 20 minutes collectively
Cooking Time: N/A + set two hours in fridge
Reefer Wheels Recipe
1. Combine Ingredients
A. No matter which type of pinwheels you choose to make, combine all ingredients with Canna Cream Cheese in mixing bowl with the exception of meat.
B. Mix until well blended.
2. Fill Tortillas
A. To make soft, warm tortillas in microwave for a few seconds (about 20 for most microwaves) or heat in oven. This makes them easier to roll.
B. Spread a thin layer of chosen mixture over one tortilla at a time.
C. If chosen recipe incorporates meat, lay pieces evenly over the spread.
3. Roll Tortillas & Set
A. Tightly roll tortilla up, then wrap in saran wrap
B. Repeat with all tortillas.
C. Place on baking sheet and put in fridge. Chill for two hours, four hours max.
*Note: Tortillas may become slightly soggy if in fridge for too long.
4. Remove & Cut
A. Take tortillas out of fridge and remove saran wrap.
B. Cut tortillas evenly to create pinwheels, about 1 inch apart.
C. Place on plate and enjoy!
FIN
Et Voila! Your easy recipes for delicious Reefer Wheels. You can choose to use toothpicks to keep your pinwheels together and add a dash of flash to your appetizer. Click here to learn how to make the main ingredient, Canna Cream Cheese.
Comments