in
Events
Ice-T and Former Playmate Team up to Open up Dispensary in Jersey City
Native New Jersey rapper has goal to give back to minorities.
Posted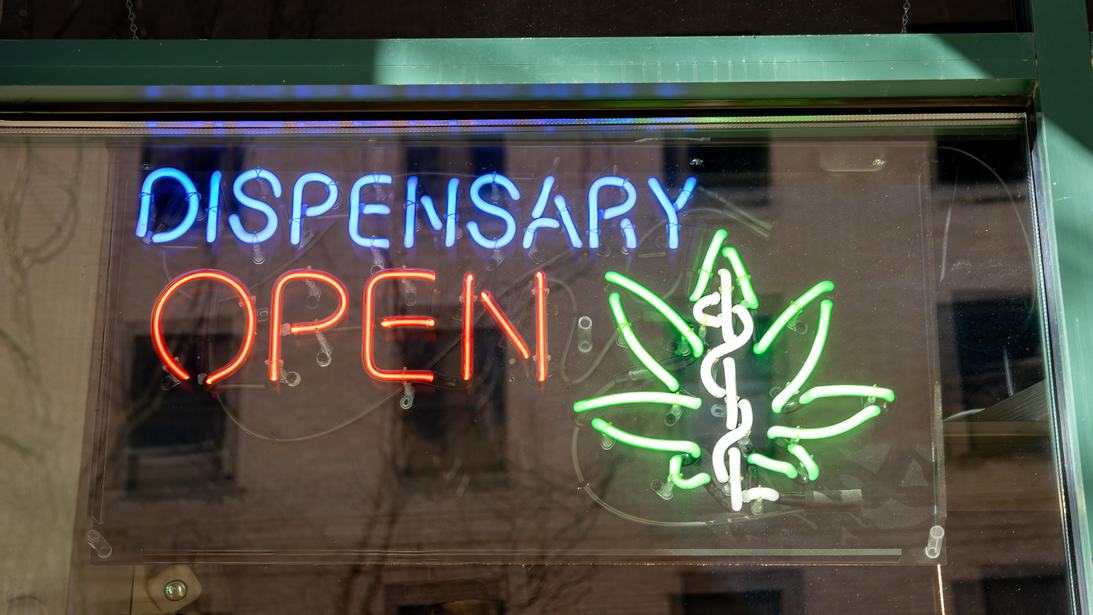 The legal cannabis market in the New York-New Jersey corridor promises to be one of the most lucrative in the world, especially with entrepreneurs in bustling New York City chomping at the bit to start selling to one of the most cash-heavy metropolises in the world. In the meantime, New Jersey has already vaulted ahead of the Empire State by opening up medical dispensaries to adult-use. However, the dedicated cannabis megamarts are coming, especially to cities like Jersey City and Hoboken, which cater to PATH train commuters that travel back and forth to their jobs in NYC every day. Apparently, one of those commuters is set to become one of the first purely adult-use cannabis moguls — rapper and Law & Order actor Ice-T, who announced his partnership with former Playboy Playmate Charis Burrett on an East Coast branch of her Medicine Woman dispensary. Having just earned approval for their 5000-square foot retail space, the dispensary is now recruiting for personnel and plans to open in the fall.
When it comes to cannabis, Ice-T is not traditionally associated with the plant. He's a lifelong teetotaler of both drugs and alcohol with a family that ranges in age from 46 to six years old. His connection to the Medicine Woman comes from his friendship with Charis and a stated goal to diversify the New Jersey cannabis market. As Ice-T said in a statement, "I've dedicated my life and career to giving back and paving the way for minorities. As a New Jersey native, I'm excited for the opportunity legalization offers our community, and I look forward to ushering in a new era for Cannabis in the state. I've partnered with my friend of over 25 years, Charis B who is an authority in cannabis and founder of The Medicine Woman to ensure a premium experience for our customers and community."
The Medicine Woman currently owns a retail unit in Bellflower, CA, an unincorporated city in Los Angeles County most recently known as the place where Nipsey Hussle's murderer was finally captured. Medicine Woman sells a variety of products including prerolls, concentrates, CBD oil and vape pens. Charis told High Times of the partnership, "It's super, super exciting for us because New Jersey is many years behind where we are in California in terms of legalization. And it's exciting to bring it to a state that is really [motivated] and looking forward to the growth of the cannabis industry in general in their state."
Across The River
Ice-T's venture isn't the only notable cannabis dispensary project in the region. In New York, relatives of George Floyd, Sean Bell, Trayvon Martin and Eric Garner have teamed up with NYC-based pastor Kirsten John Foy to create a company, named Equity Equality, that would enter into the medical cannabis market. Currently the application process is closed for medical, but the company is petitioning the state's Cannabis Control Board for a license. According to the nonprofit Arc of Justice, most of the state's 38 medical cannabis dispensaries are not distributed close to minority neighborhoods. The group's letter argues that their proposed dispensary would lead to greater access, asking the state's regulators "to open up New York's medical marijuana program to minority-owned operators and to enable low-income and minority communities to reap the health benefits of medical cannabis."
It would also be a more lucrative windfall for the families as well. Unlike adult-use, medical cannabis businesses in New York are vertically integrated, meaning they can create, distribute and sell their own product. So even if they are only selling to registered patients, the reward is potentially greater.
As it turns out, the Cannabis Control Board is instructed by law to allow for greater diversity in ownership. New regulations that will be coming up soon for public comment would reopen the licensing process once approved, opening up the process for Equity Equality's application to commence.
Comments