in
Events
How DC and Minnesota got Legal Cannabis without Legalizing Cannabis
States find ways to make cannabis available for consumers.
Posted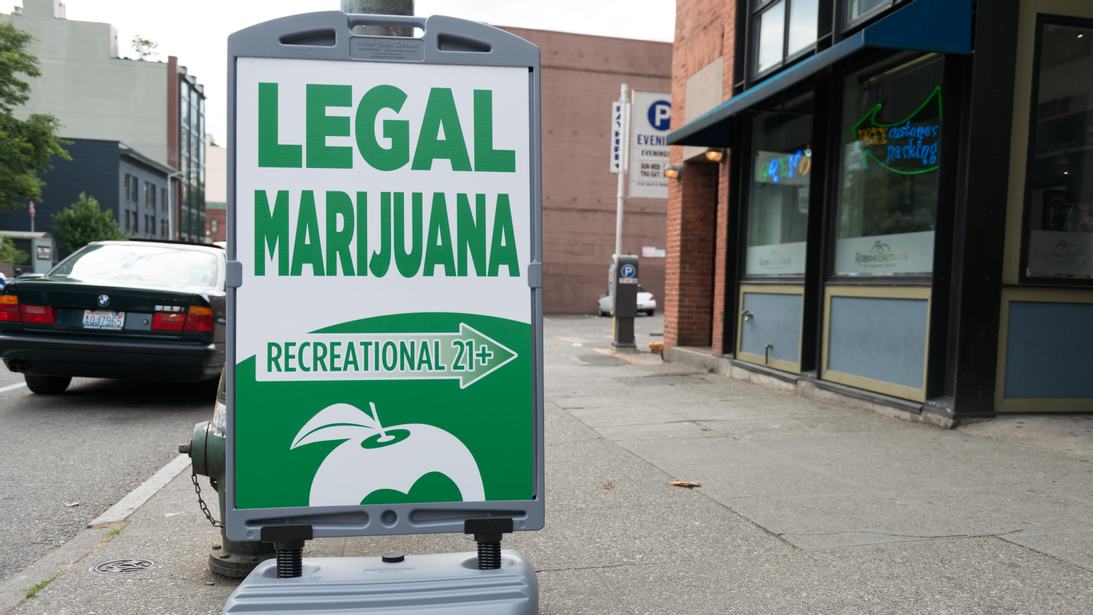 Progress in cannabis can occasionally be elusive, but as Dr. Ian Malcolm once said in Jurassic Park, "Nature finds a way." For while cannabis banking once again got unsurprisingly cut from a major manufacturing bill in Congress, innovative strategies coming out of the states are making cannabis even more available to a citizenry already introduced to delta-8 hemp products and CBD topicals. With the legalization of adult-use edibles and beverages in Minnesota and the rise of self-certification for the medical cannabis industry in Washington, DC, the adult-use industry moves even further forward even in the face of an intransigent federal environment and persistent prohibitionism in statehouses around the country. Here's the rundown on what's legal in both states, and how slow and steady may end up winning the race for the cannabis movement.
Minnesota
Perhaps the most welcome and surprising development to come out of US cannabis this year was the seemingly stealth legalization of THC-containing adult-use edibles in Minnesota. Last December, the Minnesota Department of Health made gummies and chews legal for the medical cannabis program. But even those products won't be available in dispensaries until August 1st. In the meantime, by the time you read this, THC-infused beverages and food, both delta-9 and delta-8, will already have been legal even outside of the dispensary confines for at least a month.
In a press conference discussing the bill, House Majority Leader Ryan Winkler (DFL) explained that despite the claims of Republicans that they were blindsided by the bill's contents, it had been debated and discussed similar to any bill that goes through the legislature. However, the full legalization of hemp-based THC afforded by the bill was not actively promoted, to give the bill an opportunity to pass the Republican-controlled Senate. "We just didn't promote it because sometimes having more public attention amps up the level of political pressure that certain people in the other party may feel," he said. However, what representatives in both parties rallied around was the necessity to regulate delta-8 products and to restrict them from being marketed and sold to children, which helped get the bill over the finish line.
As of now, Minnesota residents can purchase food and drinks with hemp-derived THC and CBD. While there will be candies, they can't be shaped like cartoon characters, and they must be sold in tamper-resistant packages. But there is no limit to how many packages can be sold to a given customer. All edibles will contain five mg per serving.
During the press conference, State Representatives reminded journalists that the bill does not fully legalize adult-use cannabis. For now, most Minnesota Republicans are still not onboard, and their control of the Senate prevents legalization from moving forward. But already, products are being created for the new market; the Minnesota-based Superior Cannabis Co. pledges on its website that Delta-9 THC gummies are "coming soon!!!", and Minnesota Cannabis Association board member Jason Taracek mentioned out-of-state businesses calling him up for advice on getting into the market.
Washington, DC
While Washington, DC has possessed legal cannabis for years, aside from its medical cannabis market, adult-use sales are still conducted without regulatory guidelines. That's mainly because the Federal Government, which supplies the city's budget, has repeatedly inserted language into its spending bills preventing the DC City Council for spending money to create a regulated industry. This has given rise in part to a massive "gifting" trade, which often sells a marked-up product, such as a t-shirt, alongside a cannabis gift.
Taking aim at these businesses, the DC Council passed emergency legislative action that allowed its residents to "self-certify" as medical cannabis patients. By doing so, they can receive a medical cannabis card and purchase cannabis at any of the District's eight dispensaries. While the emergency action only lasts for 90 days, the goal is to make self-certification permanent.
Proponents of self-certification cite the medical program's superiority to the unregulated gifting market, as well as the money saved from registering through a medical professional. "By allowing residents 21+ to self-certify as medical cannabis patients, access to safe and legal medical cannabis will expand and residents will hopefully be deterred from obtaining potentially harmful "street" cannabis from illegal sources," Linda Mercado Greene, Chair of the DC Cannabis Trade Association said in a press release. "It is absolutely critical to have a safe, legal cannabis market so that those who use cannabis for therapeutic purposes are able to safely and reliably access their medicine."
Learn More: The Smallest States Vote on Adult-Use Cannabis
Comments