in
Events
About the Terpenes and Testing World Conference
An event in Silicon Valley for the science enthused professional.
Posted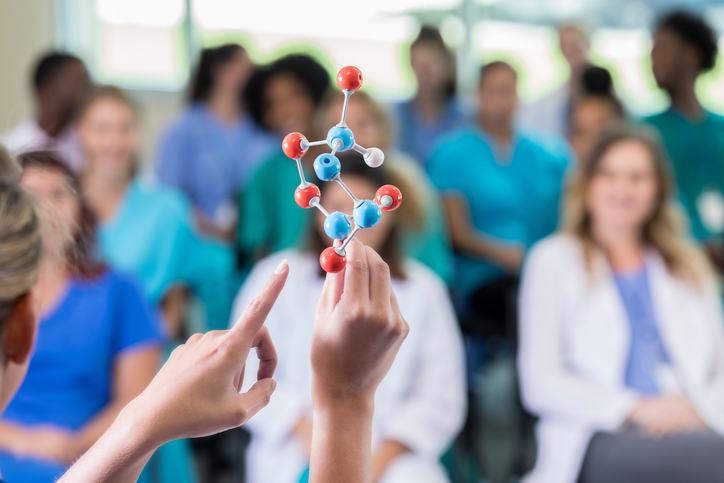 Exploring the possibilities of cannabis in research, health, horticulture, and a growing market has become the latest developing trend amid entrepreneurs. The Terpenes and Testing Conference offers professionals in all such branches, especially those linked with extraction, cultivation, and laboratory testing, the opportunity to come together to network and listen to other professionals share their knowledge of developing opportunity.
Here's what you need to know about the Terpenes and Testing Conference.
General Information about Terpenes & Testing Conference
Who: Hosted by Terpenes and Testing Magazine, a publication that caters "to the science enthused professional with daily cannabis news, research, and opinions." Keynote Speaker is John MacKay, CEO and founder of Synergistic Technologies & Associates.
Where: Silicon Valley. San Jose, California @ San Jose Convention Center
When: Tuesday April 10 @ 8am until Wednesday April 11 @ 5pm
What: Speakers and panels are scheduled throughout both convention days, and attendees gain access to both video and audio of each with the ability to view/listen at their convenience.
Why: To help industry leaders network and build professional relationships across a growing global market.
Cost: Registration is $349 until March 31, 2018. Late registration from March 31-April 11 is $449.
Visit the conference's website here.


Why Cannabis Terpenes are Essential
Terpenes found in cannabis come in a spectacular array of varieties and amounts, their synergistic activity in high demands for understanding. Each terpene has its own unique way of influencing human biology, and when combined with other terpenes as well as cannabinoids, they can summon even more or better effects than if acting individually.
It is in the process of understanding terpenes and their influence on human health that a new realm of research has opened up, linked to a plant that has unleashed a world of questions regarding both biology and chemistry. Our understanding of terpenes has been conventional, studying the non-psychotropic plants of Earth, but terpenes acting synergistically with cannabinoids is new - fueling our curiosity that will lead us towards answers and possibly cures.

Discover More: Understanding Cannabis Terpenes
Comments