in
Events
Which of These 420 Traditions Would You Adopt?
Every holiday has its traditions - what are yours for 420?
Posted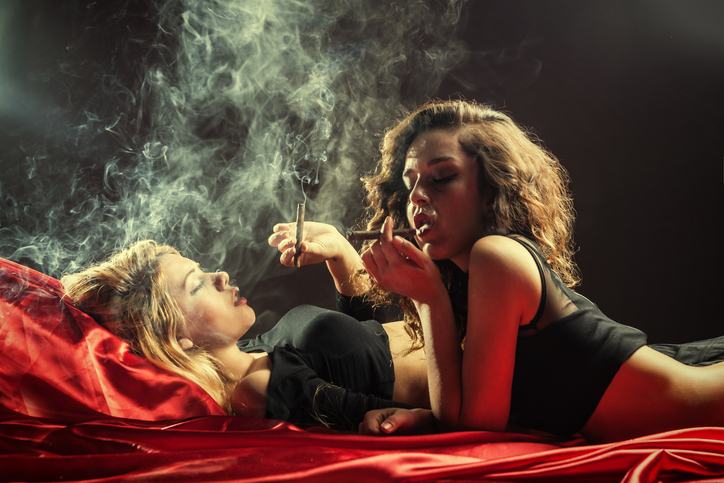 420. It's every stoner's favorite holiday. Besides wake-and-baking, sharing a blunt with your greatest friends, or simply being high all day long - we've put together a list of ten 420 traditions that could fill your annual celebration with some spectacular memories.
Ten Traditions for 420

1. Bake a delicious edible. Be it by yourself or with friends/family, you can take this time of year to learn how to cook with cannabis. Try making some infamous pot brownies to share with fellow stoners, or indulge in something unique such as infusing barbecue sauce. Take a look in Hytiva's Cooking section under Lifestyle for recipe ideas.

Learn More: How to Properly Cook with Infused Ingredients

2. Plant a few seeds. Spring is already at hand during 4/20 making it a great time to try growing your own plants. You can start them in a pot inside or throw a couple of seeds in your garden/green house. Keep in mind it's illegal to grow outside where the public can see. If you're able to plant some seeds, enjoy getting your hands dirty and listen to some reggae as you get down on some stress-relieving gardening.

3. See a movie in 3D or at the IMAX with your smoking buddies. As you know, it's pretty much common knowledge that most strains will get you nice and ready for zoning into a movie. Take a look at your favorite genres and see what's playing in 3D or at an IMAX location for maximum entertainment. Get blazed, take an Uber to the show, grab some snacks, sit back and enjoy a new release (sometimes theaters play special "classic" stoner movies on 4/20 to attract the 420 crowd like Super Troopers or Up in Smoke, etc.).

4. Have a movie/TV series marathon. If going out in public to see a show induces your cannabis-anxiety, then you can stay home and binge-watch your favorite TV or movie series. Cannabis + Game of Thrones? Cannabis + Lord of the Rings? Cannabis + The Matrix? Cannabis + FRIENDS? Whatever your favorite show is, grab your bestie, loads of snacks and drinks, and enjoy some fantastical home entertainment.

4. Attend a local event. Every major city in legalized country (and sometimes in illegal country) usually has something going on downtown for 420 such as a festival or concert. Head to the city where you'll find other like-minded cannabis lovers, a plethora of art, live music, lots of food, and the smell of ganja wafting in the air. This is a great opportunity to meet new smoking buddies or network if you're part of a cannabusiness.

5. Learn how to play a Bob Marley song (or any 420 song) on your instrument of choice. If you're musically inclined and know the basics of how to play any instrument, learning how to play a Bob Marley song could not only become a tradition - it could spark an idea for a new and personalized 420 song. Gather your other band-mates and get to practice after toking it up! Plus, if you and your friends learn how to play one well, you could possibly play it during a live 420 event...

6. Try new methods of consumption. If you've never dabbed - try it. If you've never had an edible - try one. If you've never drank an infused energy drink - do it. Grab your buddies, go to a dispensary or two and get anything and everything that sounds new. If you're in Las Vegas for 420, reserve your products here for pickup.

7. Create a Scooby-Doo-like sandwich for munchie time. Grab a gram (or more) of the strain Scooby Snacks - or a strain that you know induces some strong hunger - and make one of the tallest sandwiches of your life with all the fixin's. You can make it a competition with your smoking buddies and see who can successfully take a bite out of it without spilling it all over the place. It's like Jenga for your mouth, and can create some pretty hilarious memories the more people that participate.

8. Turn drinking games into smoking games. Ever play beer pong? Fubar? Flip Cup? Take any of your favorite drinking games and instead of drinking, incorporate toking.

9. At 4:20PM on 4/20, smoke kiss someone. You know - where you take a hit and exhale into their mouth so they can inhale the same smoke? This could be pretty sexy if you've got a cute partner.

10. Find a gorgeous spot in nature to camp, build a bonfire, and smoke (cautiously) with your friends. Spending the night beneath the stars while high can open up some incredible philosophical conversations.
Do you have a 420 tradition not listed here? We'd love to know! Give us your feedback here.
Comments