in
Travel
Las Vegas Hotel Suites That Won't Break the Bank
Get pampered without the high prices.
Posted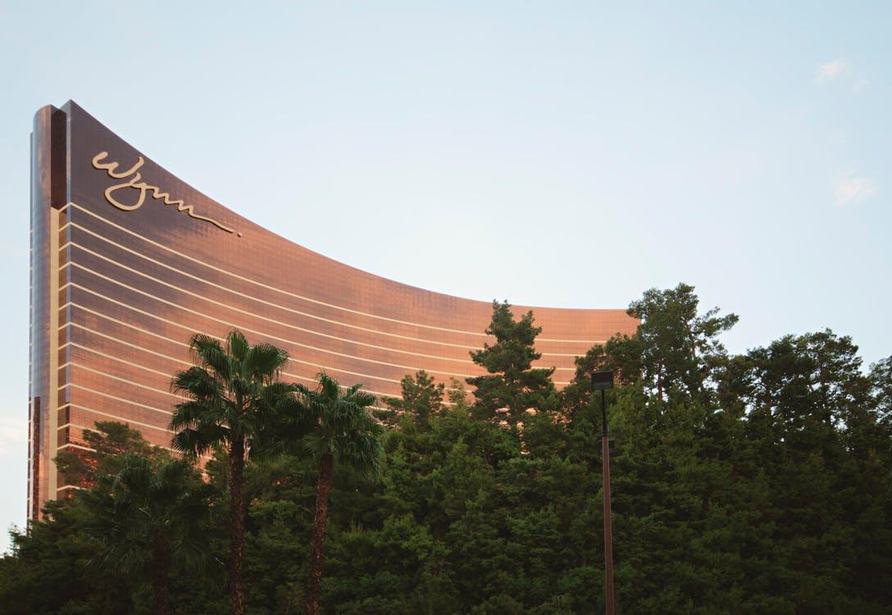 You haven't experienced Las Vegas until you've stayed in a suite at one of Las Vegas' amazing hotels. Surprisingly, you can get a suite without breaking the bank and sometimes even on short notice. Here is a list of 10 suites that will make you feel like a high roller while still leaving you some cash to spare.
Discover More: 7 Tips for Relishing Las Vegas as Budget-Savvy Stoners

JULIUS EXECUTIVE SUITE – Square Footage: 918 – 1,436 Sq. Ft.
Price: starting at $300
Why stay here: modern interior, double-sink vanity, art work,
Recently remodeled, the Julius Executive Suite serves to elevate your game, whether for a reunion or a business trip.
Dapper, mildly flashy, and elegant all in one, there is enough space to entertain new-found friends or hold important business discussions.
Available in King or 2 Queen bedroom configurations, amenities are abundant to satisfy any traveler.

COSMOPOLITAN SUITE – Square Footage: 800 - 900 Sq. Ft.
Price: starting at $235
Why stay here: jetted bathtub, premium sound system, High Roller view
Each suite has a living room, a bedroom, and a view to die for. Classically sexy with a modern touch, the Cosmopolitan Suite is perfect for a ladies' getaway.
We don't imagine a fabulous group of ladies hiding out in the hotel room but when you are in the room, you'll love it.

CHARLEMAGNE SUITE – Square Footage: 860 – 1,000 Sq. Ft.
Price: Starting at $659
Why stay here: whirlpool tub, elegant contemporary appointments, views of the Eiffel Tower
A contemporary take on France, the Charlemagne Suite will make romance bloom. Each suite has a pillow-top king bed and powder room with marble interior.
All suites offer separate areas for sleeping, dining and sitting.
VALLEY TOWER EXECUTIVE SUITE – Square Footage; 600 Sq. Ft.
Price: Starting at $310
Why stay here: separate elegant sitting and sleeping areas, luxurious bathroom with rain shower
Right in the heart of the Las Vegas Strip, Harrah's Valley Tower rooms have been restyled and they are slick. The bar sink and mini fridge will help keep the party going while dark color tones give an air of sophistication.
Having a separate sleeping area is key for getting some rest while your night owl guests can continue to have fun.
TOWER SUITE – Square Footage: 775- 1,250 Sq. Ft.
Price: Starting at $327
Why stay here: separate living, dining, and sleeping areas, expert appointments, deep soaking tub
Magnificent views of the Las Vegas Strip and elegant, smart decorating adorn these MGM suites. The Tower Suite may be the best way to feel high-roller luxury without spending high-roller dollars.
Everything in this suite is done to the max: automatic blackout curtains, plush linens, marble bathrooms, and a Presidential pillow-top mattress.
Discover More: Experience Virtual Reality Free-Roaming in Las Vegas While Hytened
HOTEL 32 SUITE – Square Footage: 700 Sq. Ft.
Price: Starting at $170
Why stay here: You get the luxury and attention of a boutique hotel suite without the luxury price.
This may be the best deal going on the strip. On the 32nd floor of the Monte Carlo, Hotel 32 is its own 50-room boutique hotel. You get a personal suite assistant who can be reached anytime through the suite app on your phone. His and hers vanity sinks in the bathroom. VIP check in helps you avoid the lines typical with Las Vegas hotel lobbies.
DELANO SCENIC SUITE – Square Footage: 741 Sq. Ft.
Price: Starting at $127
Why stay here: incredible views, separate glass-enclosed shower and soaking tub, twin vanities
The Delano Scenic Suite has a wet bar with fully stocked mini-bar and separate personal fridge. There is a living area large enough to seat 5 separate from the sleeping area. Your views open to the entire Las Vegas Strip from a vantage point only available at Mandaly Bay.
The Delano Suite is modern, nicely appointed, and a great bargain.
2-BEDROOM TOWER SUITE – Square Footage: 1,628 Sq. Ft.
Price: Starting at $291
Why stay here: Lots of space, King beds in each room, walk-in closet
The 2- bedroom Tower suite at Mirage has so many amenities it is hard to believe how great the room rate is. The two bedrooms have king beds and there are separate living and dining areas. Soaking tubs in the bathrooms are separate from the showers.
It is like having your own condo on the Las Vegas Strip. Along with the personal fridge there is a fully stocked wet bar for your enjoyment.
Rates vary depending on the day of the week but specials can have you in this suite often for what normal hotel rooms run.

PENTHOUSE SUITE – Square Footage: 1,100 Sq. Ft.
Price: Starting at $419
Why stay here: You get the VIP experience for a really good rate, spa tub, separate living, dining, and sleep areas
The Penthouse Suite at New York New York is a big unit for a one bedroom. What does this mean for you? It means you have plenty of space to play, whether for entertaining, hanging out, or having a tiger in your suite. Just kidding, no tigers.
But you do have a spa tub, a king pillow-top bed, and upgraded bathroom amenities that make this one of our favorite choices.
ONE-BEDROOM ARIA SUITE – Square Footage: 1,050 Sq. Ft.
Price: Starting at $382
Why stay here: pre-arrival concierge, free airport transportation, private sky pool
The Aria One-bedroom suite is top-of-the-line in terms of amenities. Custom ARIA mattress, separate living room and seating areas. Upgraded bathrooms.
The suite itself is amazing but what you get at Aria are all the added VIP amenities like a private sky pool, VIP check-in, private elevators, and a nightly wine & cheese pairing. You also get private luxury airport transport and priority and preferred access to dining and taxi services.
If you want to feel like a VIP the amenities at Aria will fit the bill.
Comments