in
Events
Major League Baseball Finalizes CBD Endorsement Deal with Charlotte's Web
CBD makes it to the big leagues.
Posted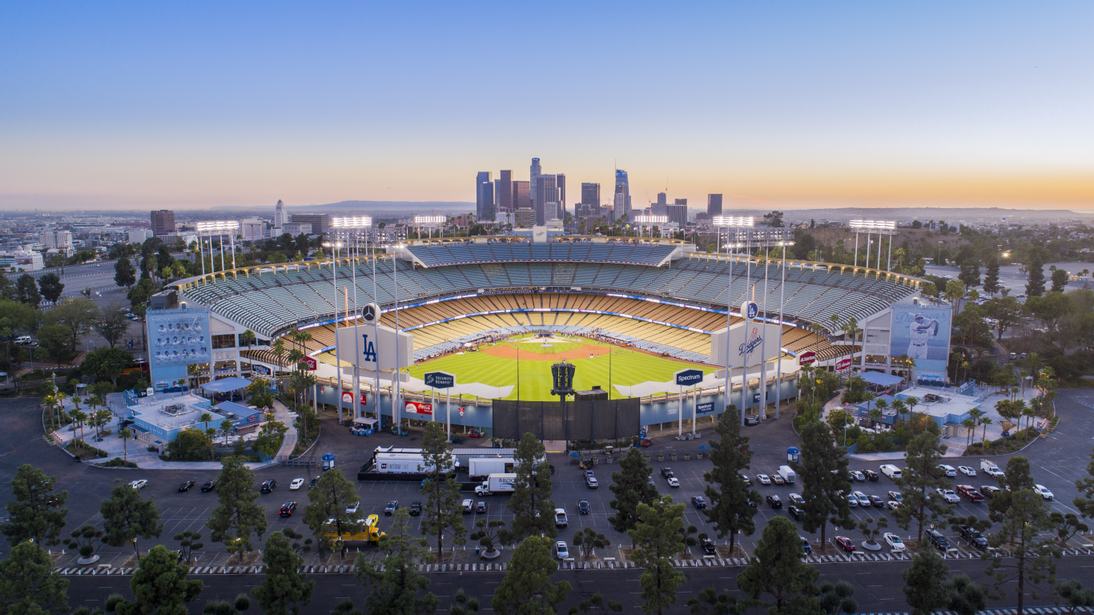 After years of outright bans from major sports leagues, it looks like the formerly frosty attitudes the sports industry has traditionally held against cannabis in any form is beginning to thaw. Major League Baseball has just approved its first-ever endorsement deal with a major cannabinoid health supplement company. As part of the deal, Charlotte's Web, one of the first-ever CBD-oriented hemp companies in the US, will pay $30 million dollars to endorse its products during this year's postseason games and for the next three years going forward. And yes, it will have a presence in the upcoming World Series as well.
In addition, MLB will also receive a 10% royalty on all branded sales of Charlotte's Web products past $18 million. And MLB isn't just a partner — it's also a shareholder in the company, with 6.1 million shares or 4% vested in Charlotte's Web (As of the time of this writing, stock prices for Charlotte's Web are currently at $.72 a share after shooting to a high of $.75 after the announcement was made.)
As part of the deal, MLB will run electronic signage promoting Charlotte's Web products during the playoffs, All-Star Week and World Series. The Colorado-based CBD company is also marketing a Charlotte's Web SPORT – Daily Edge line of CBD which targets calm, focus, post-workout recovery and sleep promotion with the MLB logo. According to the website Sports Buisness Journal, which broke the news, Charlotte's Web is already planning a World Series Promotional Sweepstakes, amongst other activations. "You'll start to see Charlotte's Web in many more places during baseball season!", the brand promised in a blog post.
Slowly but Surely, CBD is Mainstreaming
The announcement of the Charlotte's Web deal indicates the gradual, if halting, path to acceptance of non-psychoactive cannabinoids such as CBD within mainstream sports. The past few years have seen several partnerships and individual sponsorships occur on the margins. The NBA, for instance, struck a partnership with Harrington Wellness, a cannabis brand founded by former NBA player Al Harrington, to deliver its Re-Play-branded technologies, such as topicals, kinesiology tape and massage guns, to recovering athletes sidelined by injury. The Delta-8 hemp company 3Chi now sponsors NASCAR racers Richard Childress and Tyler Reddick, not just five years after NASCAR driver Carl Long was forced to scrape off a promotional decal from cannabis brand Veedverks off of his car before a race in Kansas City. Love Hemp currently boasts a five-year partnership with the MMA fighting colossus UFC, including branding and product integrations into UFC 's promotional channels and UFC Performance Institute treatments. The PGA declared a three-year partnership in 2020 with the European CBD company Cannaray which gives the company access to its star athletes for product development and support for the 2021-22 PGA/club tournaments. The CBD company cbdMD already sponsors various pro golfers, such as Patrick Reed and Bubba Watson, as well.
However, holdouts still remain. The NCAA forbids its players from using cannabinoids or its analogs for student-athletes that play in its games. The NFL Players Association, the union which represents all of the NFL's athletes, sent a letter to its members in 2020 instructing them "not [to] endorse or appear in advertisements for alcoholic beverages, tobacco, or cannabinoid products."
Comments from people in the CBD industry who have followed these deals reveal that the key behind this progress, aside from the extraordinary number of athletes that have found efficacy in these products, is the painstaking educational initiatives about CBD's benefits its advocates have launched upon these institutions. For their part, Charlotte's Web mentioned that stressing the non-psychoactive nature of their products, as well as value-adds such as their NSF Certification, a third-party certification which assesses products for their impact on human health and the environment, has made the difference in getting these key endorsements. Sports marketing firm Aquarius Sports & Entertainment, which was not involved in the Charlotte's Web/MLB deal, had this to say about the future direction of CBD, "I believe a league deal will communicate that CBDs are about health and wellness, and treating things like chronic pain, sleep deprivation."
Comments